Gecovalve MPT4 Catkin Audio Output Pentode
In early 1932, Marconi-Osram Valve introduced a entirely new design of receiving valve, which was christened "Catkin".
The name "Catkin" is a reference to its main technological feature which was similar to that of its big brother, the CAT (Cooled Anode Transmitting valve). "Kin" in this context means "of the same family", or in this case "baby brother of".
The outstanding feature of both valves was the external anode which had the distinct advantage that it could be effectively cooled by air or liquid, but the equally clear disadvantage that large portions of the valve were exposed to high anode potential; the anode was painted with an insulating lacquer which offered some, though not convincing, protection.
Catkins were significantly smaller than their conventional glass-envolope contemporaries.
Gecovalve was a brand of General Electric (GB).
Fiche technique • Data sheet • Datenblatt: MPT4.pdf
Thanks to Jacques Henrion (F4EPV) who donated this tube.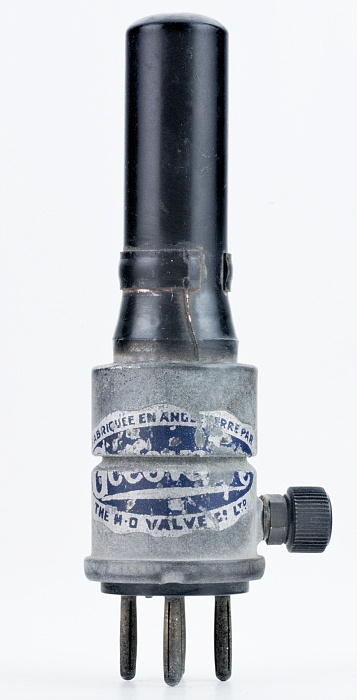 Hauteur • Height • Höhe : 115 mm • 4" 1/2
Diamètre • Diameter • Durchmesser : 18 & 31 mm • 11/16" & 1" 1/4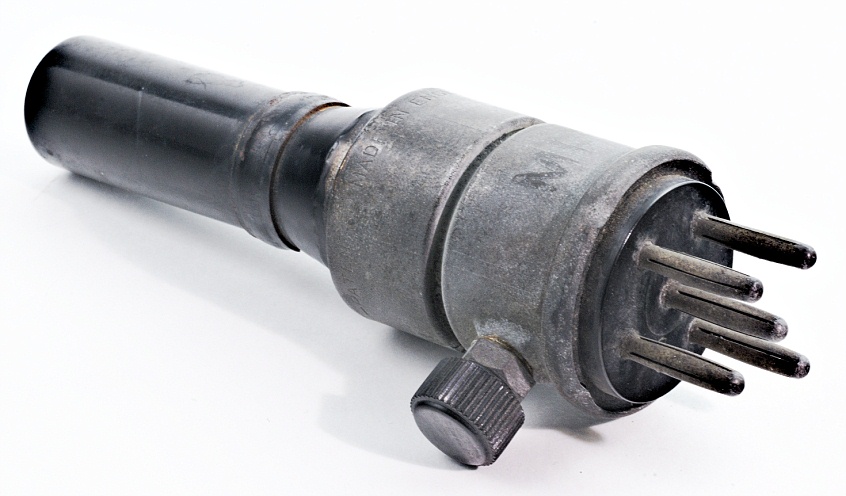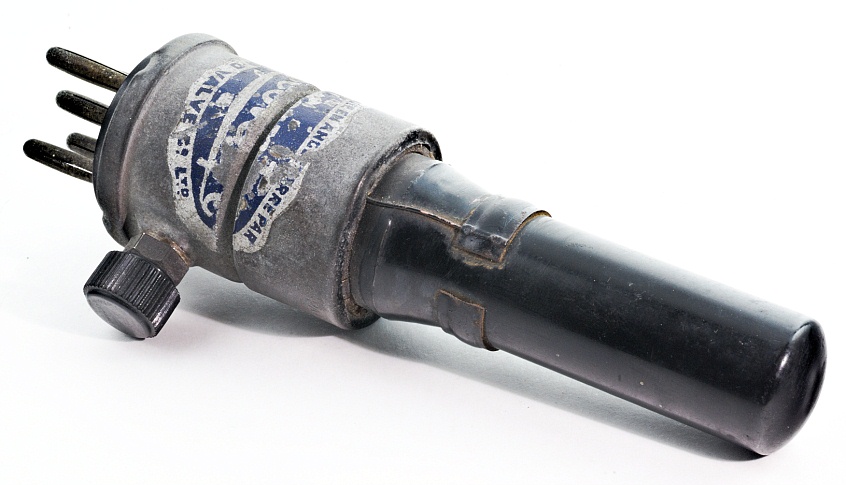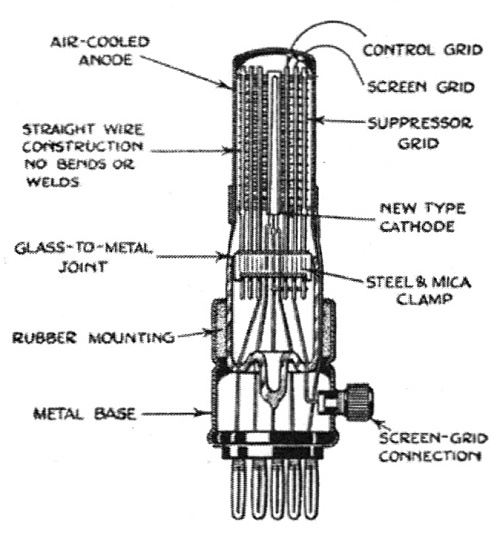 ---
Le contenu de ce site est sous copyleft

The content of this site is under copyleft

Der Inhalt dieser Website steht unter Copyleft