USSR-made Pulse Generating CRT type IF-17 (ИФ-17)
Tube cathodique générateur d'impulsions
Pulsformung-Kathodenstrahlröhre
Electrostatic focusing and deflection.
Used in Soviet/Russian height-finding radars (altimeters), to generate height marks on the radar screen.
The tube contains 17 wires, three of them (the 5th, 10th and 15th) are thicker. The electron beam moves synchronously with the height finder antenna, and generates a pulse when it passes over a wire; the ticker wires produce longer pulses.
Fiche technique • Data sheet • Datenblatt: IF-17.pdf

Longueur • Length • Länge : 45 cm • 1' 5" 7/10
Diamètre • Diameter • Durchmesser : 13 cm • 5" 1/10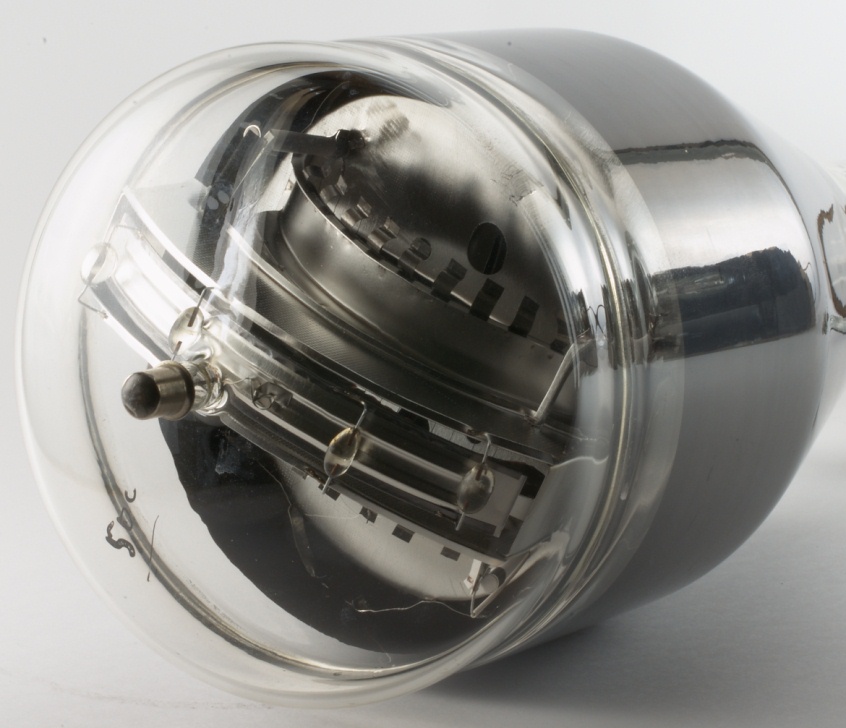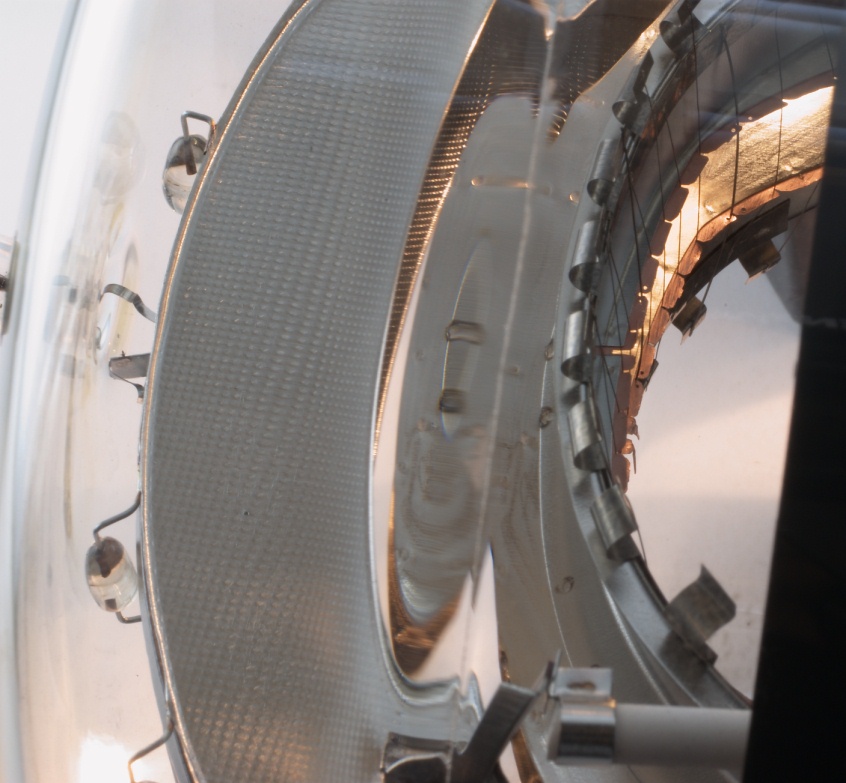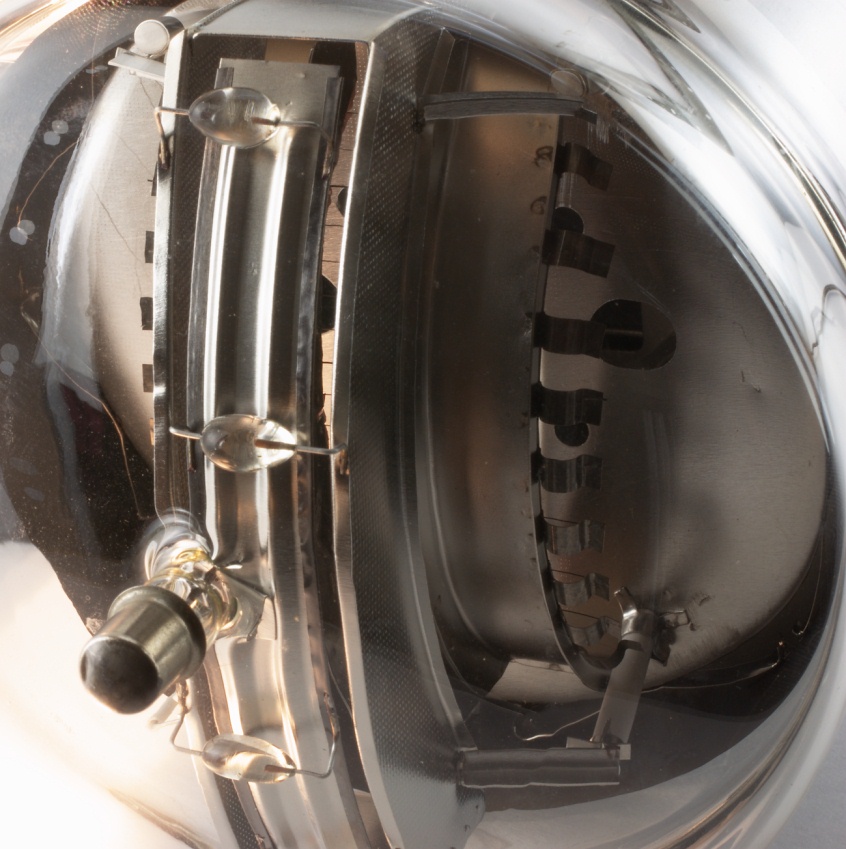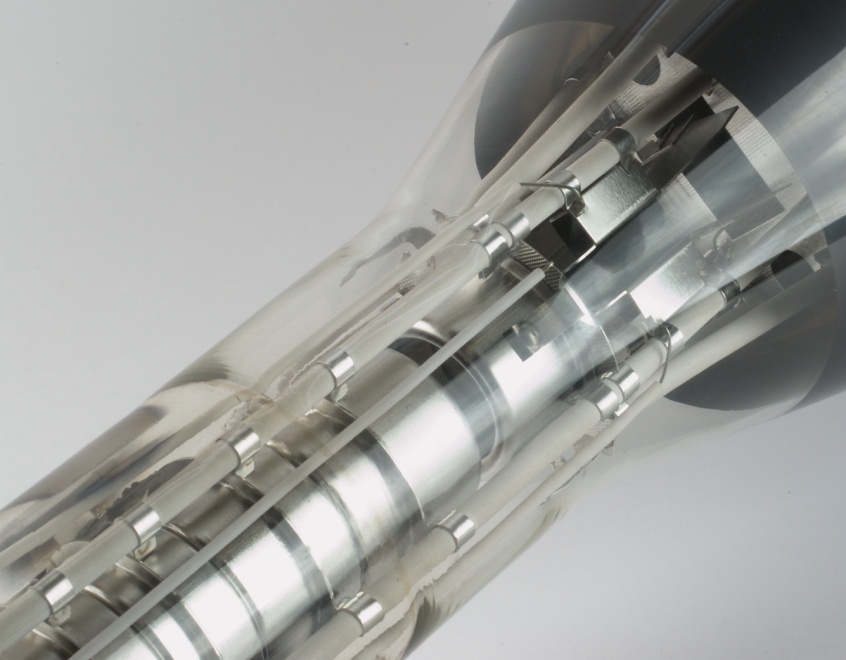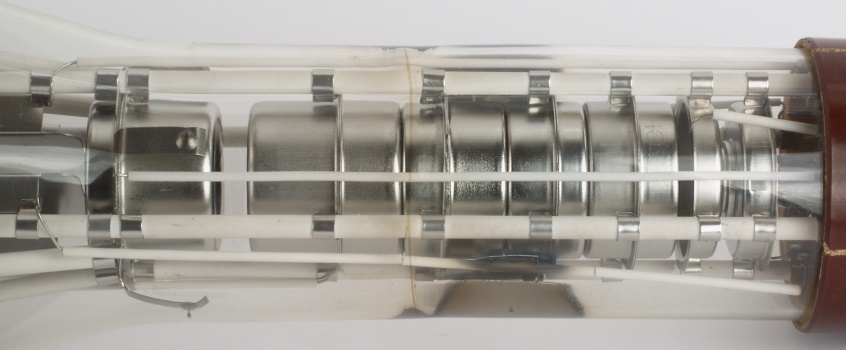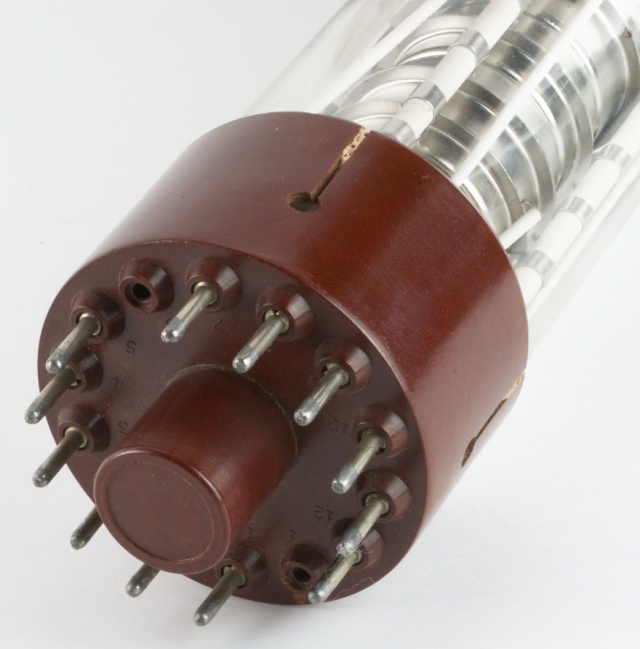 ---
Le contenu de ce site est sous copyleft

The content of this site is under copyleft

Der Inhalt dieser Website steht unter Copyleft