IBM-85 Williams-Kilburn Electrostatic Memory Tube
Tube à mémoire
Speicherröhre
This tube formed part of the RAM (random access memory) of an IBM 701 ("Defense Calculator") Computer.
Invented by F. C. Williams and Tom Kilburn in 1947, it worked by storing information as electric charges on the face of a cathode ray tube. Information was read from the tube by means of a metal pick-up plate placed on the outside of the CRT screen. Each time a dot was created or erased, the change in electrical charge induced a voltage pulse in the pick-up plate. This charge remained in place for about a fifth of a second, during which time it was detected by the pick-up plate, and rewritten in place.
Since the pick-up plate obscured the front of the tube (and since the tube also needed to be shielded from outside electrical interference), a separate display tube was needed in order to view the contents of the CRT storage tube. This second tube was updated synchronously with the refresh cycle of the Williams-Kilburn Tube.

Longueur • Length • Länge : 35 cm • 13" 3/4
Diamètre • Diameter • Durchmesser : 7,7 cm • 3"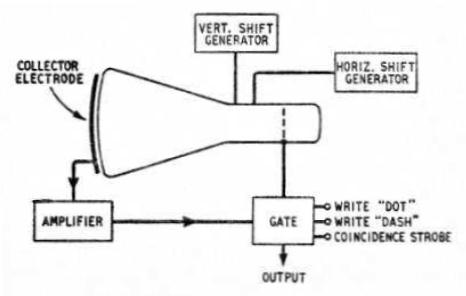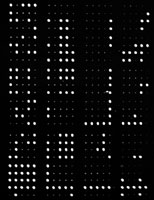 Display on screen. Bright spots were "1s", faint spots were "0s"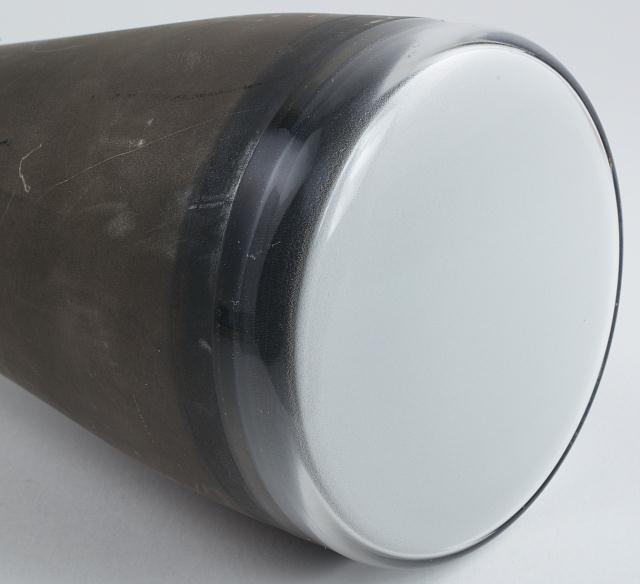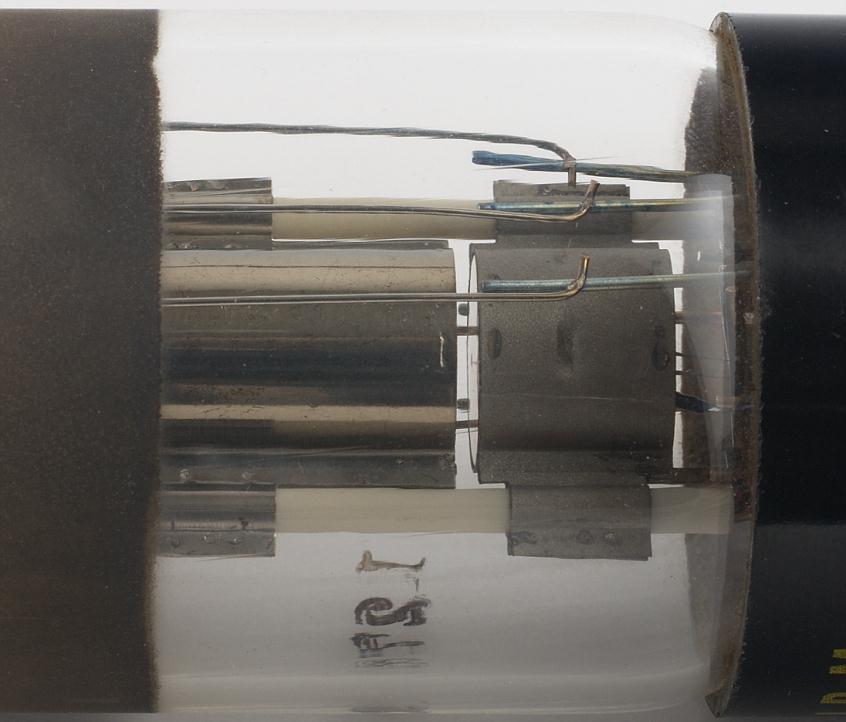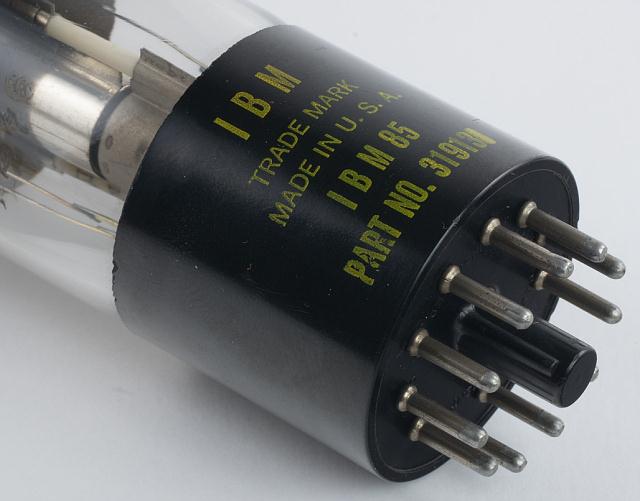 ---
Le contenu de ce site est sous copyleft

The content of this site is under copyleft

Der Inhalt dieser Website steht unter Copyleft