DatagraphiX Charactron Tube Matrix
Matrice de caractères du tube Charactron
Zeichenmatrix der Charactron-Röhre
This small metallic mask was used in the neck of Charactron display tubes to generate alphanumeric characters.
• Excerpt from a DatagraphiX brochure.
• A lot of information here: The RCA Selectron -- Charactron Tube Development.
Thanks to Charles Osborne who donated this item.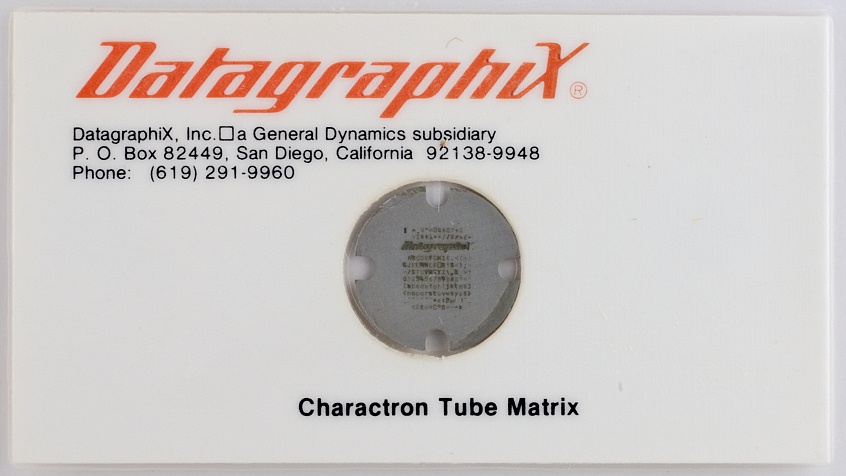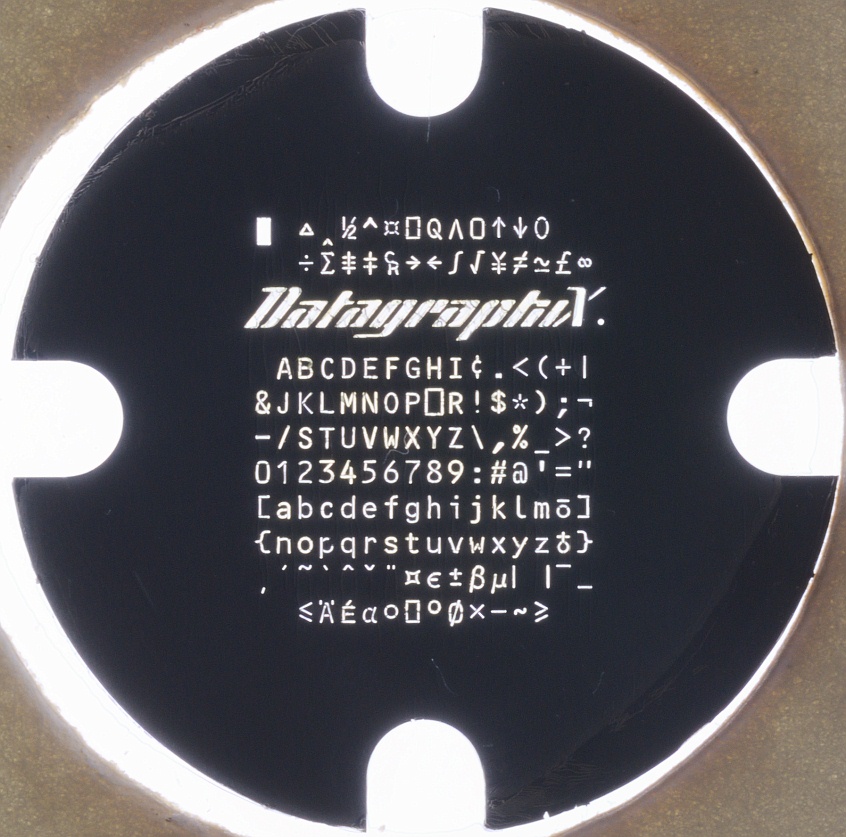 Diamètre • Diameter • Durchmesser : 18 mm • 3/4"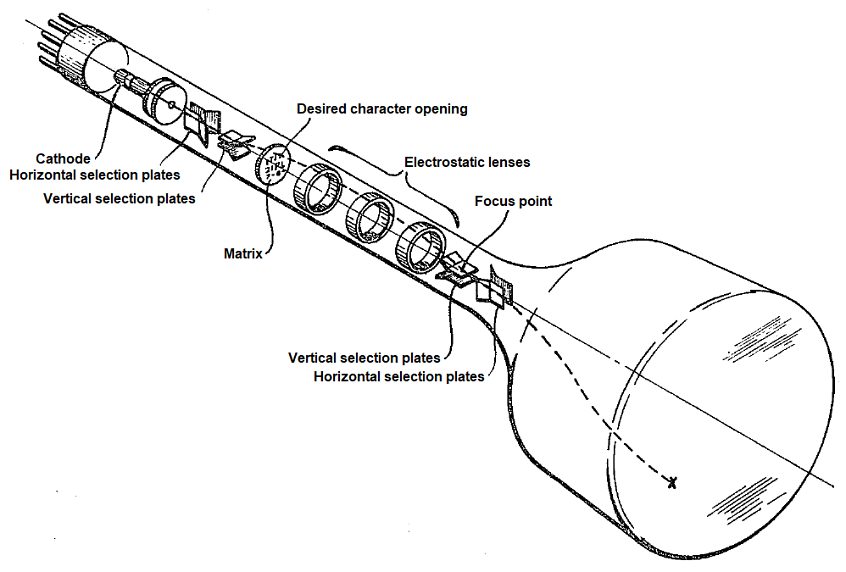 ---
Le contenu de ce site est sous copyleft

The content of this site is under copyleft

Der Inhalt dieser Website steht unter Copyleft