THOMSON-CSF TH8810 TMA526 Tube convertisseur de balayage à mémoire
Scan Converter Storage Tube
Scan Converter-Röhre
Dans le livret « Numérotation des tubes intensificateurs et de visualisation » (version septembre 1996), ce tube est mentionné comme « TH 8810 : version du TH 8804 / TMA 506 à rémanence courte. Demandeur W. Sobotka, mars 1976 ».
In the booklet "Numbering of intensifier and visualization tubes" (September 1996 version), this tube is mentioned as "TH 8810: version of the TH 8804 / TMA 506 with short remanence. Applicant W. Sobotka, March 1976".
Fiche technique • Data sheet • Datenblatt: TH8804-TMA506.pdf
Thanks to Jean-Pierre Sembely and Jean-Luc Berger [Association Tedimage38] for providing documentation.


Click to enlarge
Longueur • Length • Länge : 38 cm • 15"
Diamètre • Diameter • Durchmesser : max. 7 cm • 2" 3/4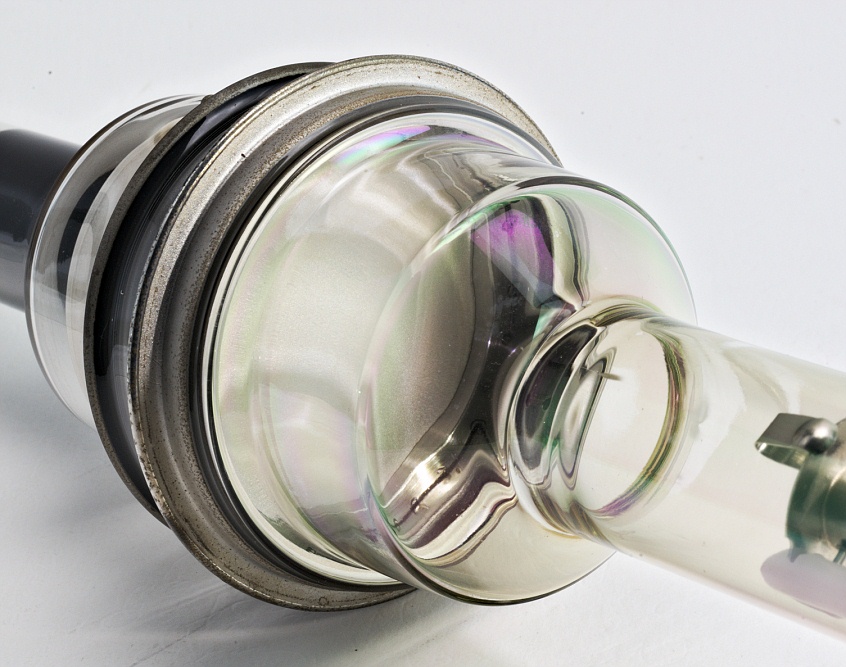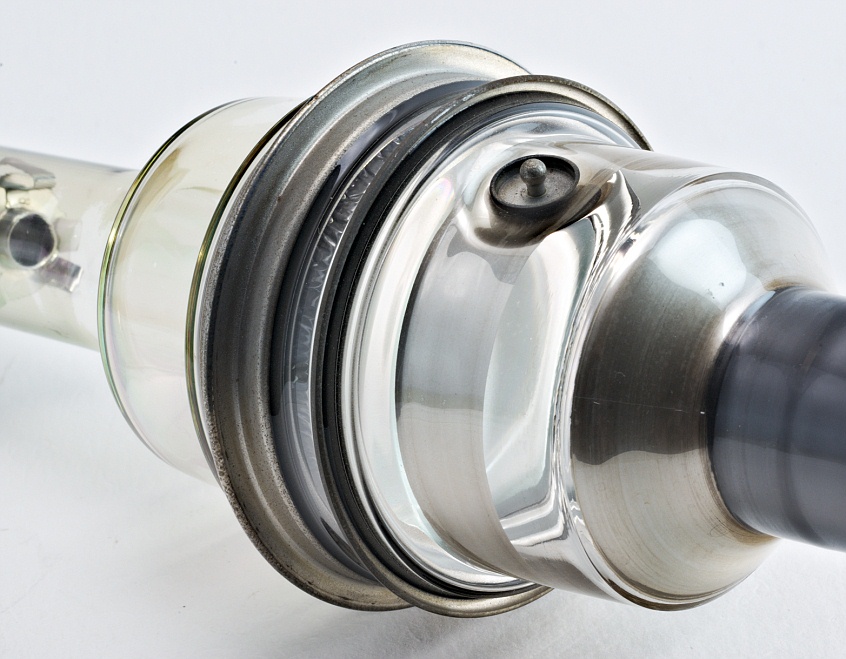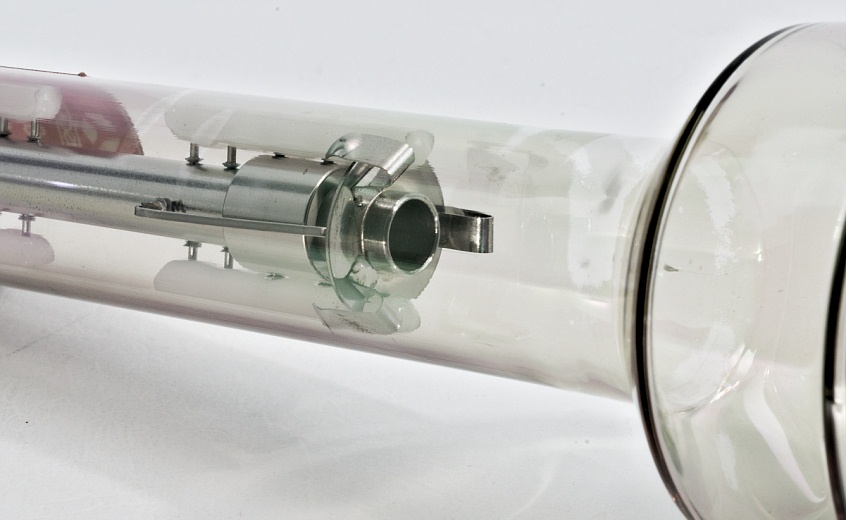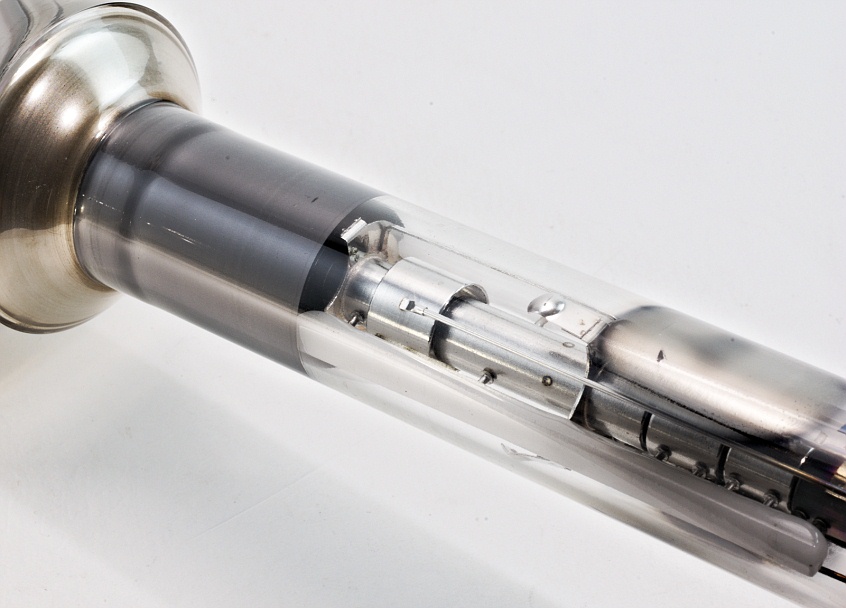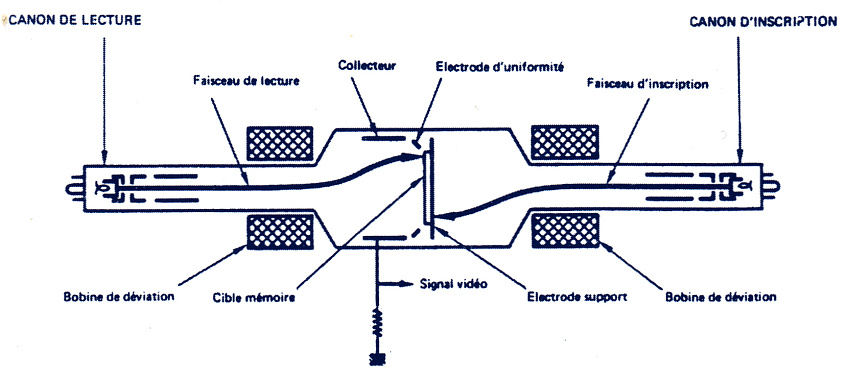 Tube à mémoire analyseur (TMA)
---
Le contenu de ce site est sous copyleft

The content of this site is under copyleft

Der Inhalt dieser Website steht unter Copyleft