1N21B S-X-Band Point Contact Signal Diode
Diode mélangeuse hyperfréquence à contact ponctuel
Mikrowellen-Mischer-Diode S-X-Band
One of the very first commercially produced diodes.
The principal wartime use of crystal diodes was as first detectors in UHF and SHF receivers. At these frequencies, conventional vacuum tubes are limited by electron transit-time effects.
Fiche technique • Data sheet • Datenblatt: Microwave_Diodes.pdf
Thanks to Frederik Bozic who donated this diode.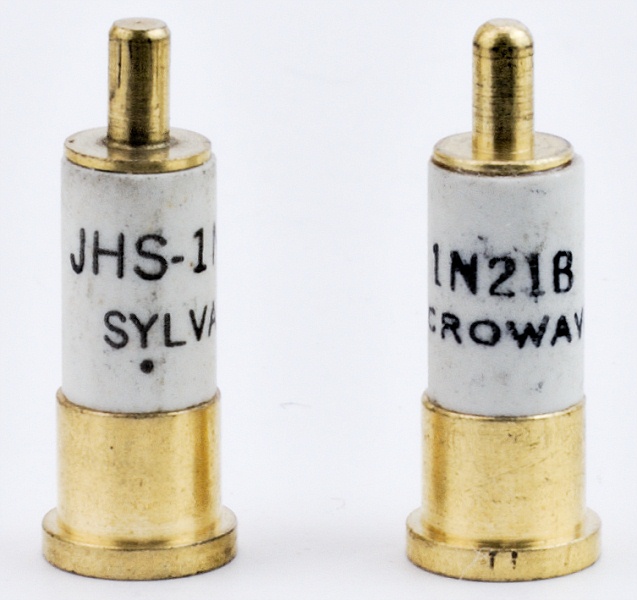 Left: SYLVANIA • Right: MICROWAVE ASSOCIATES
Hauteur • Height • Höhe : 20 mm • 13/16"
Diamètre • Diameter • Durchmesser : 6 mm • 1/4"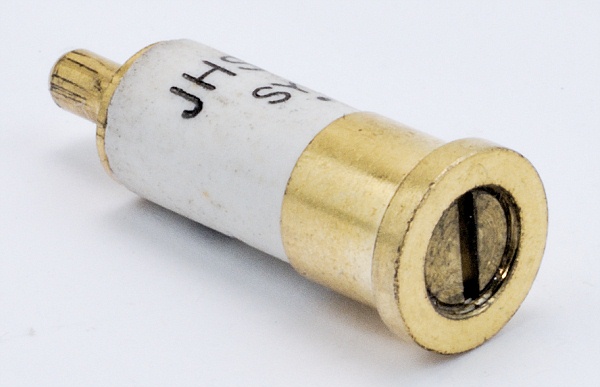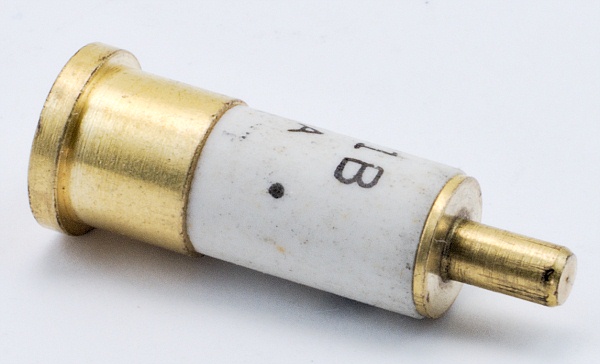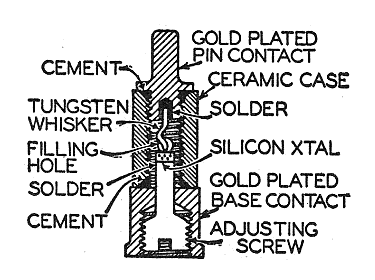 The diode is enclosed in a case on which there is an adjusting screw on the wide side. The germanium semiconductor material is connected to that screw, and a fine "cat's whisker" tungsten wire, a few turns of a spring-like device, is in touch of the germanium plate. This wire is connected to the top terminal.
---
Le contenu de ce site est sous copyleft

The content of this site is under copyleft

Der Inhalt dieser Website steht unter Copyleft