Hewlett-Packard Direct-Reading Coaxial Frequency Meter Model G532A
Fréquencemètre coaxial à lecture directe
Direkt lesendes Koaxial-Frequenzmessgerät (Topf-Frequenzmesser)
The Resonant Cavity Frequency Meter is constructed from a cylindrical cavity resonator with a variable short circuit termination. The shorting plunger is used to change the resonance frequency of the cavity by changing the cavity length. At resonance, power is absorbed by the cavity, producing a dip in the coaxial line power. The frequency at which this dip occurs is read directly from the dial, in GHz. A detector and indicator are required to indicate the dip in coaxial line power at resonance.
The Model G532A is used for measuring frequency in the 3.95 GHz to 5.85 GHz range. Good accuracy is obtained from the spiral scale.
Fiche technique • Data sheet • Datenblatt: G532A.pdf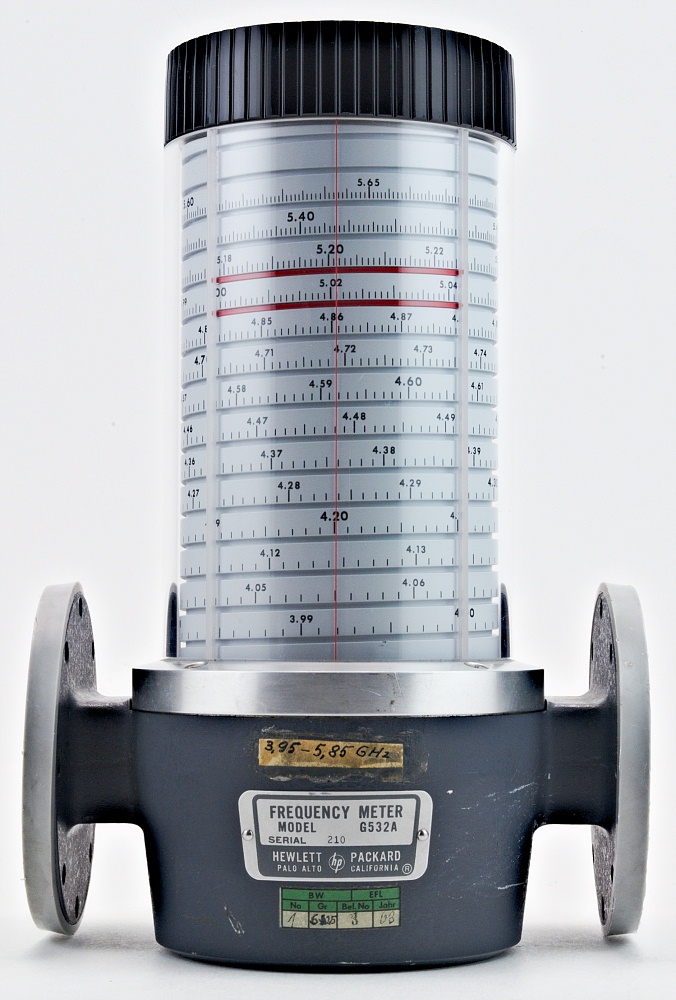 16 x 11 cm • 6" 1/4 x 4" 3/8
Hauteur • Height • Höhe : 24 cm • 9" 1/2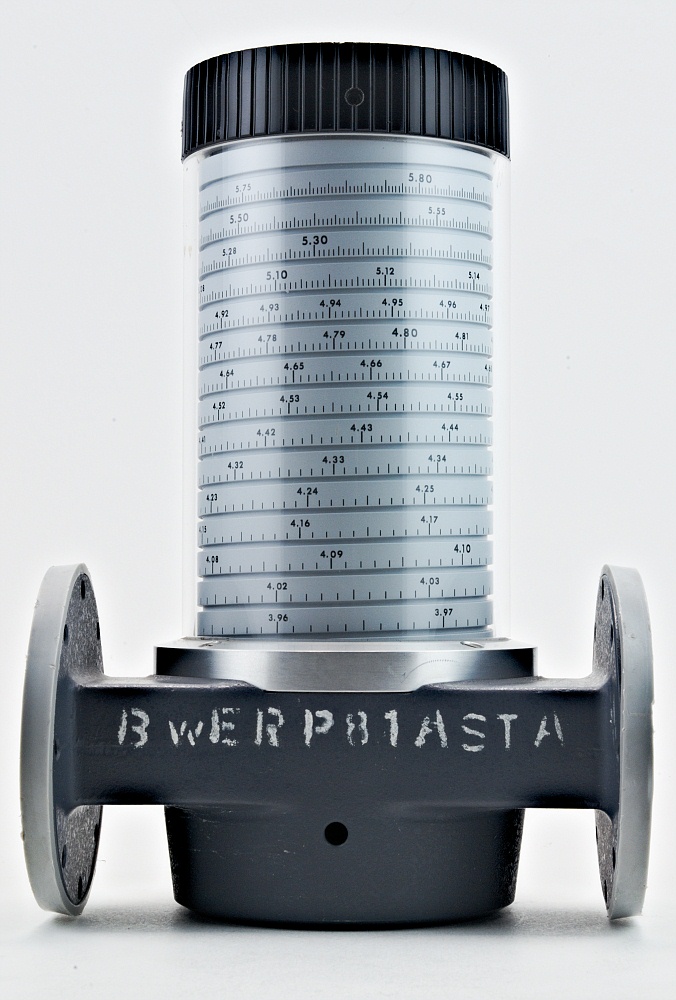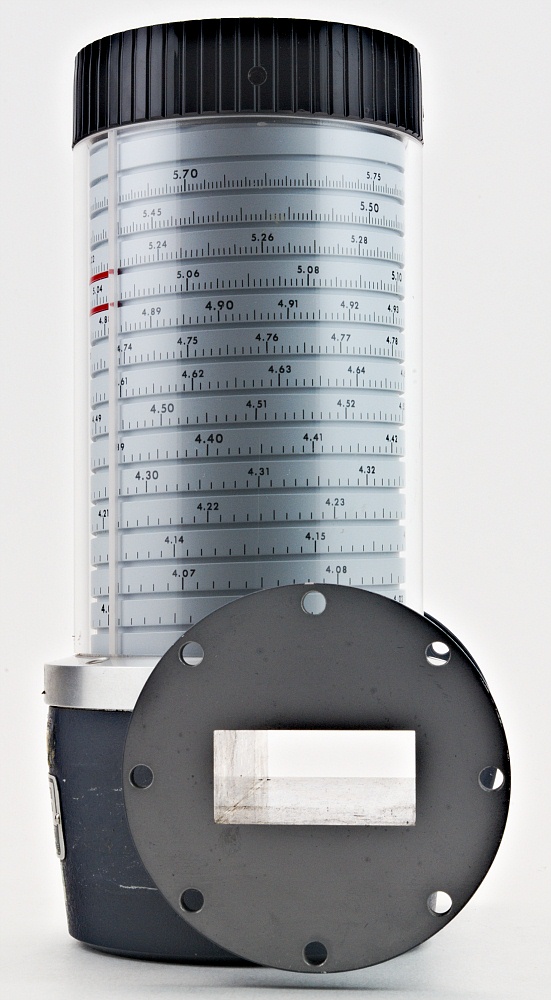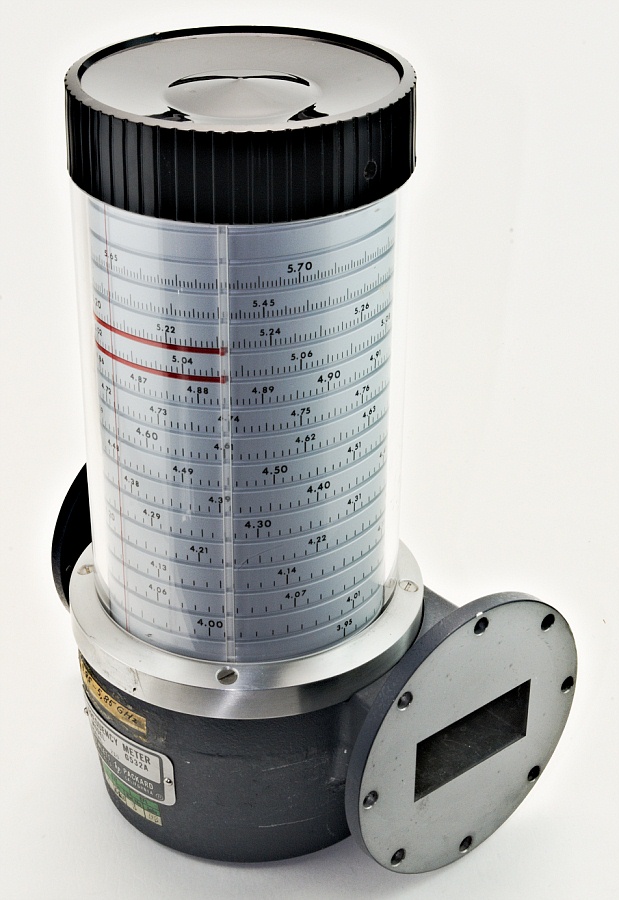 ---
Le contenu de ce site est sous copyleft

The content of this site is under copyleft

Der Inhalt dieser Website steht unter Copyleft