МЭЛЗ ЛП-5 Бинарный трохотрон (электронный коммутатор)
MELZ LP-5 Binary Trochotron
Tube commutateur
Schalterröhre
Manufactured in October 1979 by MELZ (Moscow electro-lamp plant).
Designed to work as a line switch in a pulse communication device.
Fiche technique • Data sheet • Datenblatt : LP-5.pdf
See also • Voir aussi • Siehe auch : MELZ LP-4 Linear Trochotron (Beam Switching Tube)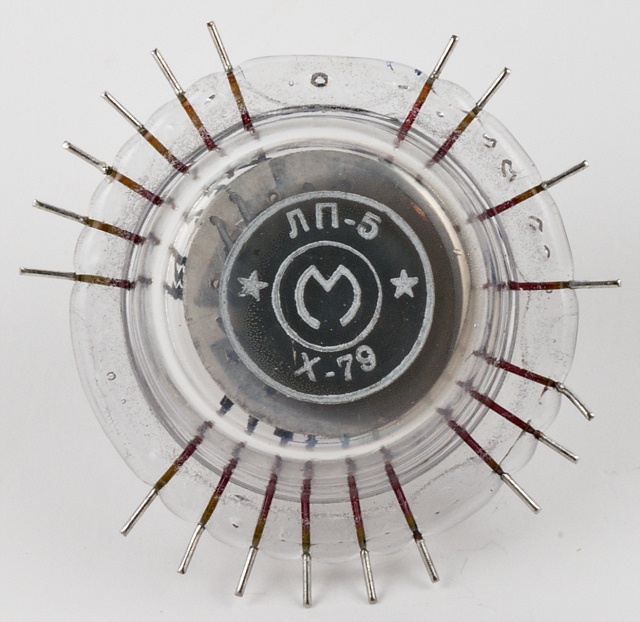 Diamètre • Diameter • Durchmesser : 48 mm • 1" 7/8
Hauteur • Height • Höhe : 40 mm • 1" 9/16
Cells in this trochotron are formed by three types of blades: one long, two medium and four short. By varying the voltage on the three groups of blades, the beam can be directed to any of the eight cells, and thus to any of the eight plates. For example, if all blades are negative, the beam hits the eighth plate, as shown in the figure. If the short blades are positive, and the other negative, the beam hits the seventh plate, and so on.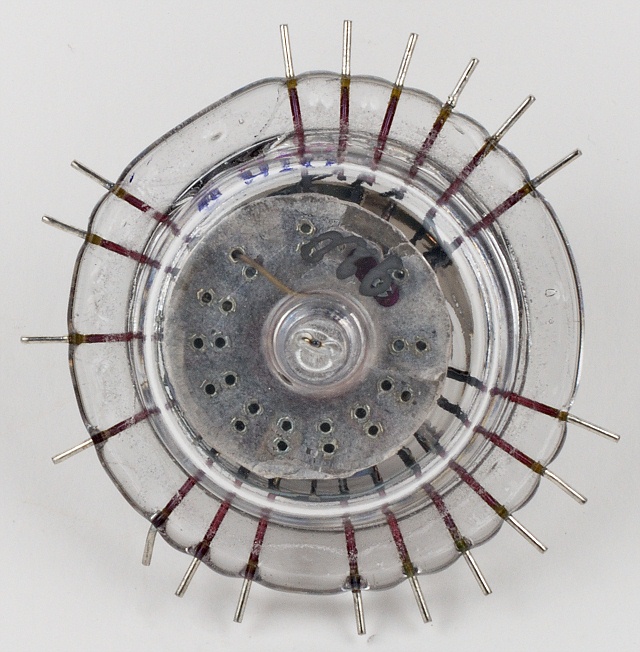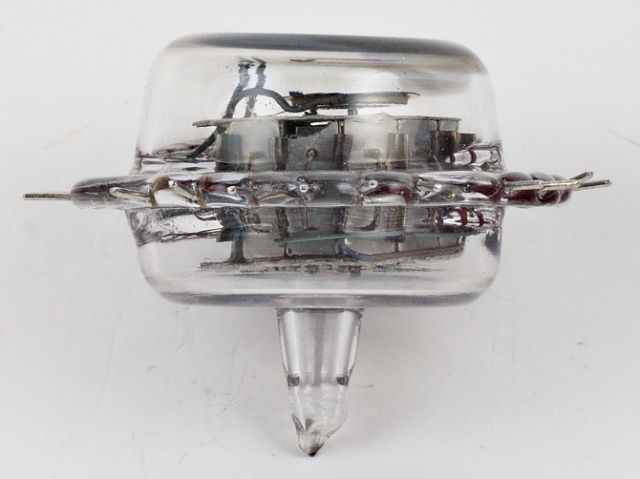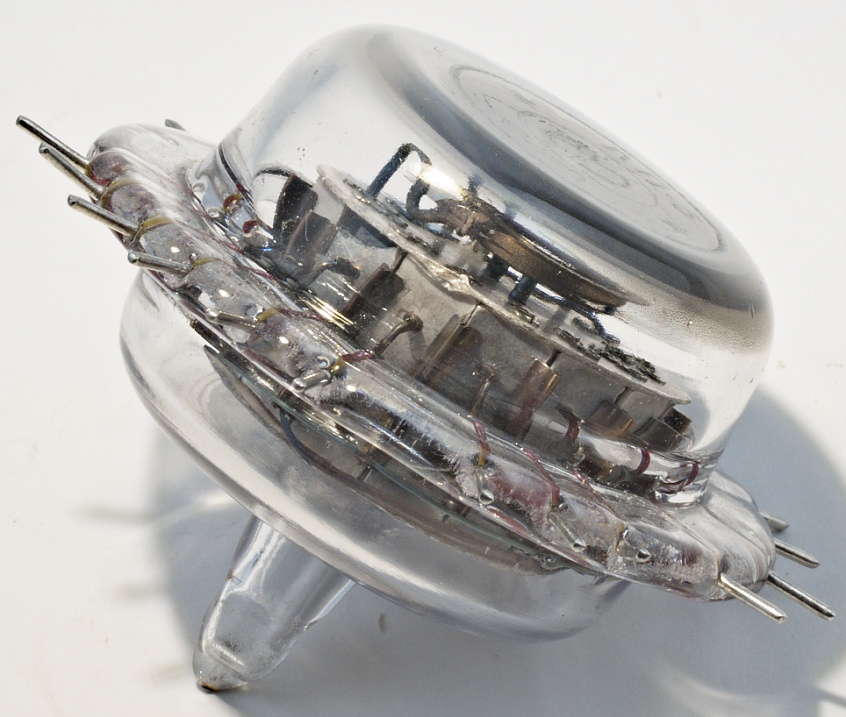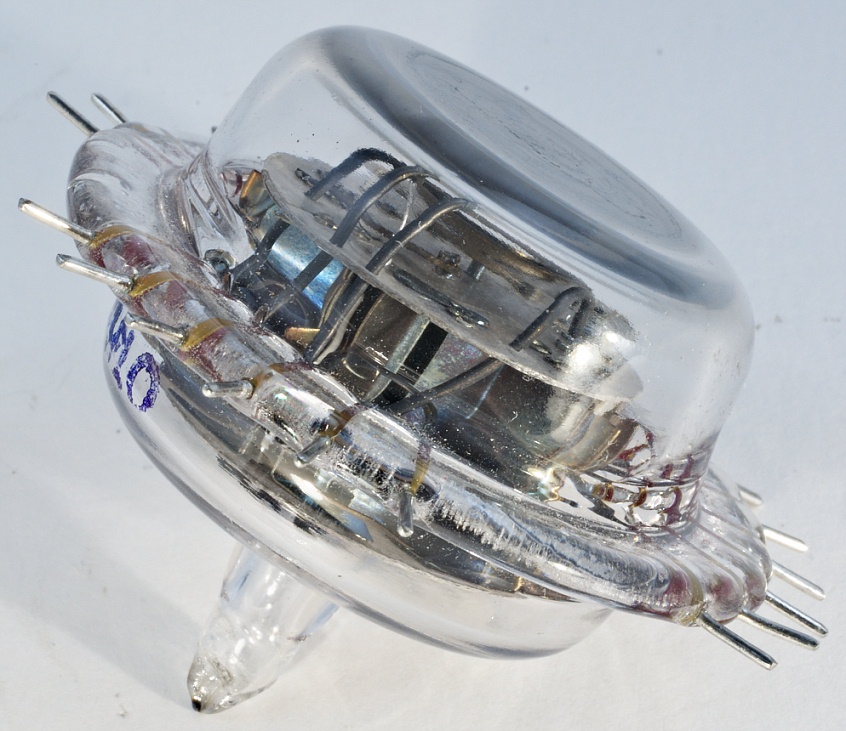 ---
Le contenu de ce site est sous copyleft

The content of this site is under copyleft

Der Inhalt dieser Website steht unter Copyleft