RAYTHEON CK1057 Subminiature Tetrode-Trigger Tube (Experimental Type)
Tétrode subminiature au néon, tube indicateur
Subminiatur-Neon-gefüllte Tetrode, vorgesehen als Anzeigeröhre
Neon filled cold cathode tetrode designed for use as an indicator lamp in circuits requiring low standby and operating power. Under typical operating conditions, the light output is several times greater than that obtainable from an NE-2 glow lamp.
Fiche technique • Data sheet • Datenblatt: CK1057.pdf & RAYTHEON_Subminiature.pdf
Thanks to Eric Tauecchio who donated this tube.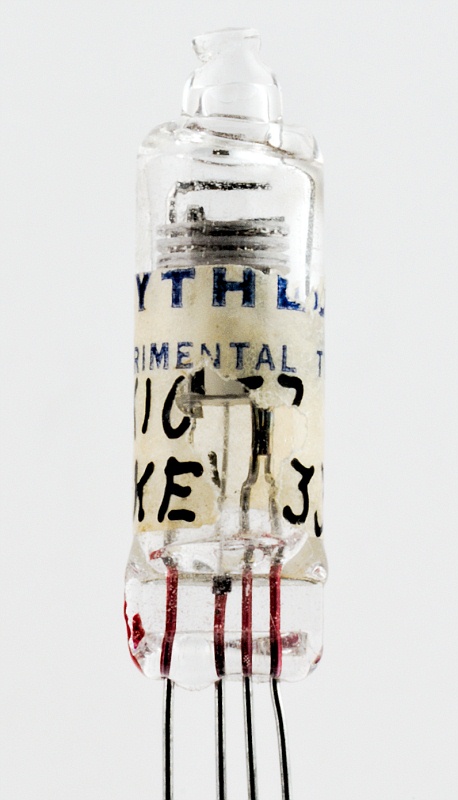 Hauteur • Height • Höhe : 24 mm • 1"
Diamètre • Diameter • Durchmesser : 7 mm • 1/4"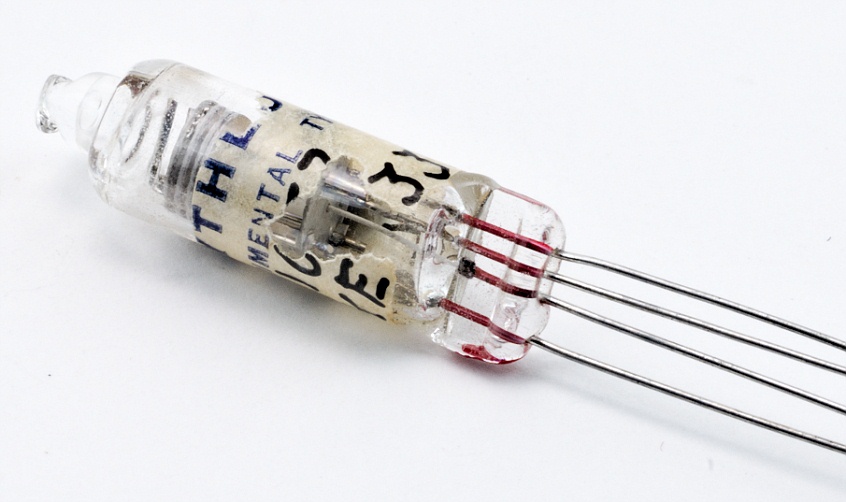 ---
Le contenu de ce site est sous copyleft

The content of this site is under copyleft

Der Inhalt dieser Website steht unter Copyleft