General Electric GL-2H21 Phasitron (FM Modulator Tube)
Tube modulateur à haute fréquence
Frequenzmodulationsröhre
Magnetically controlled phase modulator tube used in early FM broadcast transmitters.
This tube was first introduced in January 1946 by Robert Adler of Zenith Radio Corporation, and registered to General Electric in September 1947.
The Phasitron has two concentric anodes. The inner anode is slotted. Between the cathode and the anodes are grids used for focusing the electron stream into a disc shape that could rotate. A coil was placed around the tube.
Fiche technique • Data sheet • Datenblatt: General Electric datasheet & RMA Release No. 486
• General Electric PHASITR0N Application Data ETX-109 (5-46)
• Robert Adler, A New System of Frequency Modulation, Proceedings of the I.R.E. and Waves and Electrons, January 1947.

The PHASITRON Web Page - W9GR
See also • Voir aussi • Siehe auch : General Electric GL-5593 Phasitron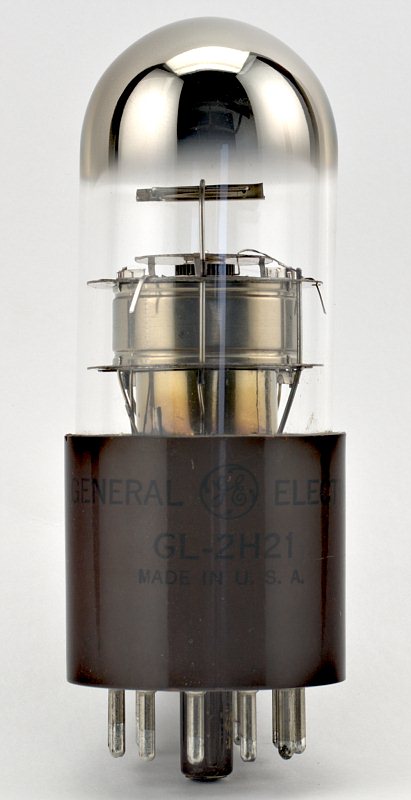 Hauteur • Height • Höhe : 112 mm • 4" 7/16
Diamètre • Diameter • Durchmesser : 38 mm • 1" 1/2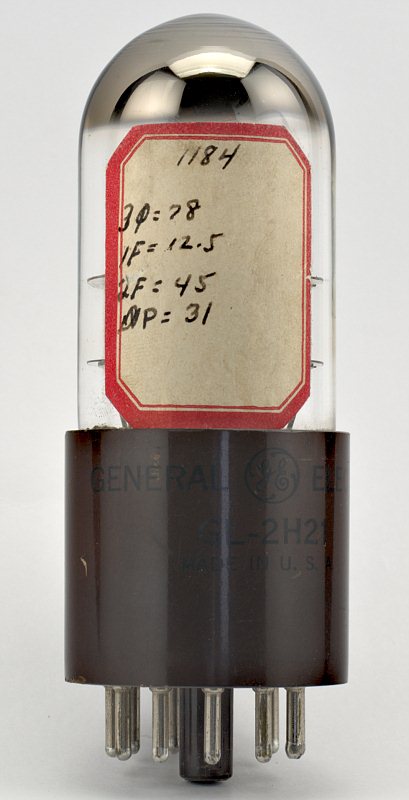 Left: Transverse deflection produced in a disk formed by electrons traveling radially.
Right: Electron-beam configuration in the presence of an axial magnet field.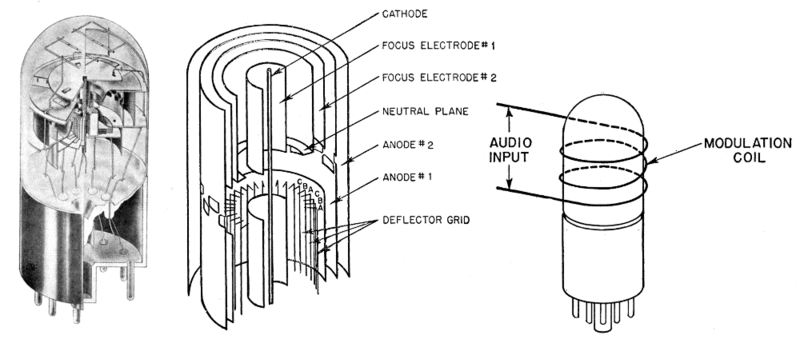 Internal structure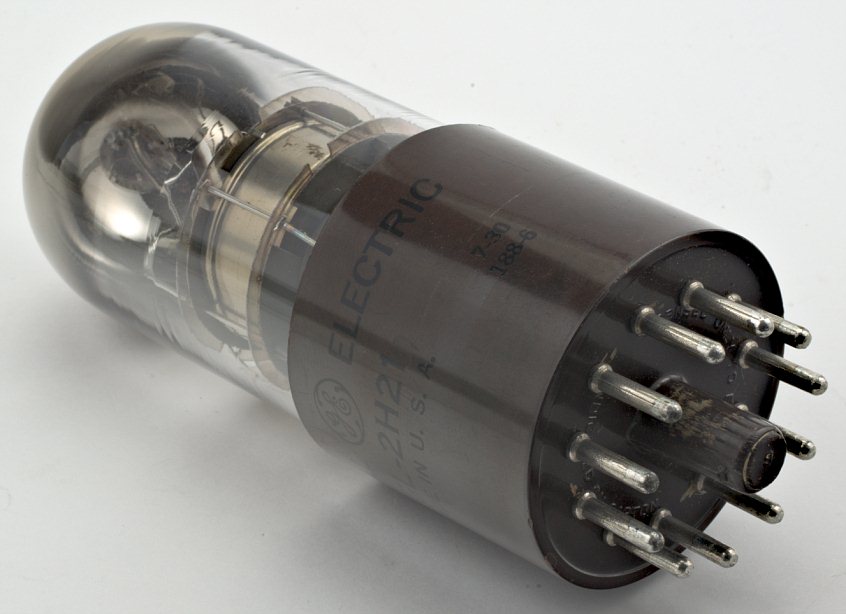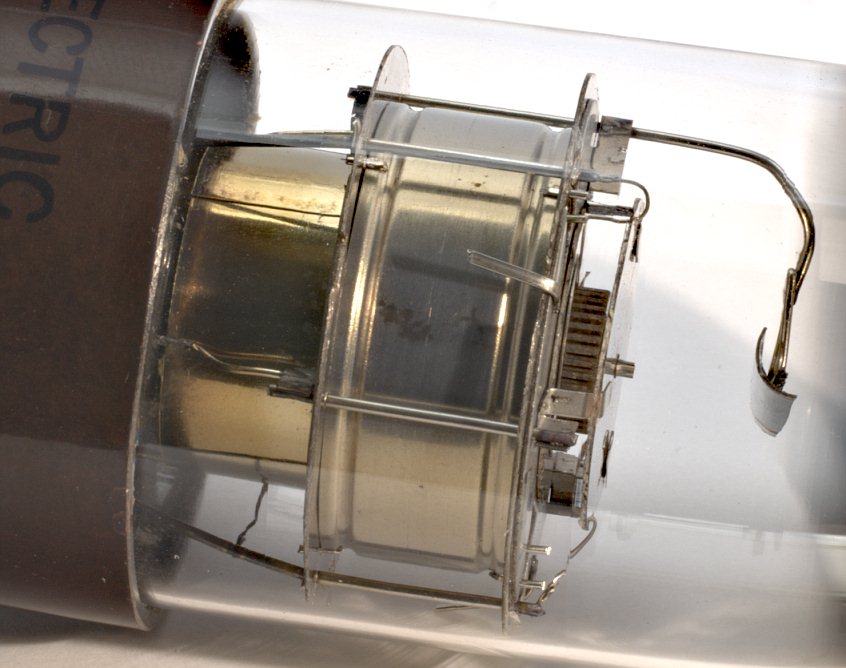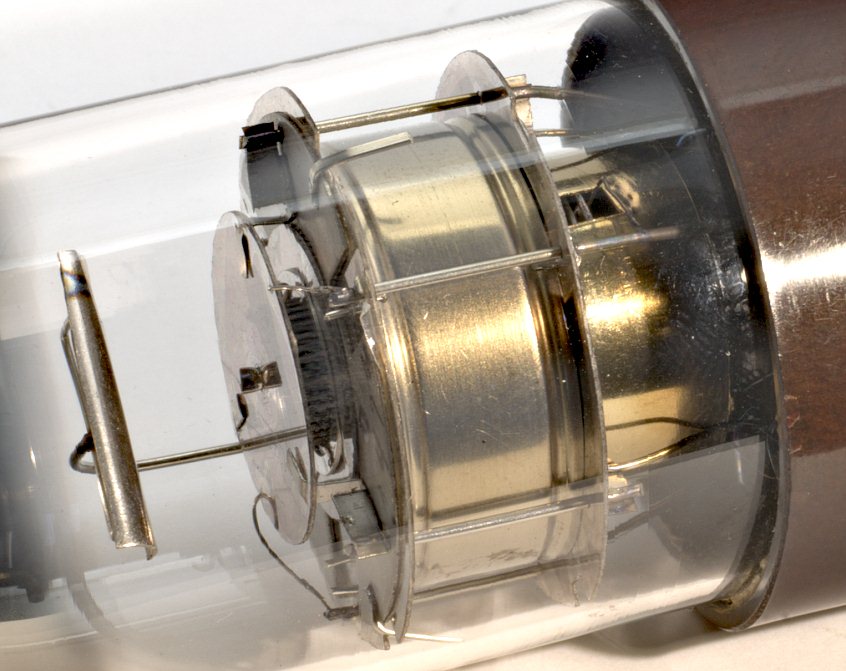 ---
Le contenu de ce site est sous copyleft

The content of this site is under copyleft

Der Inhalt dieser Website steht unter Copyleft