National Union Type 6170 Radial Beam-Switching Commutator Tube
Tube commutateur (à faisceau radial concentré)
Schalterröhre
25 channels multiple grid magnetically focused and deflected radial beam tube used in transmission of multiplexed channels over a single carrier. The tube needs an externally applied rotating magnetic field to focus and rotate the beam.
Normally, the 6170 was a 6324 with the mounting rings and posts omitted, looking like a giant acorn tube. This one came furnished with the same special 33-pin base as the 6324.
Literature: Tube Collector Vol. 6, No. 3, p. 3
& A.M. SKELLETT, The Magnetically Focused Radial Beam Vacuum Tube, 1944
Fiche technique • Data sheet • Datenblatt : 6170-6324.pdf
See also • Voir aussi • Siehe auch : National Union Type 6090 & National Union Type 6324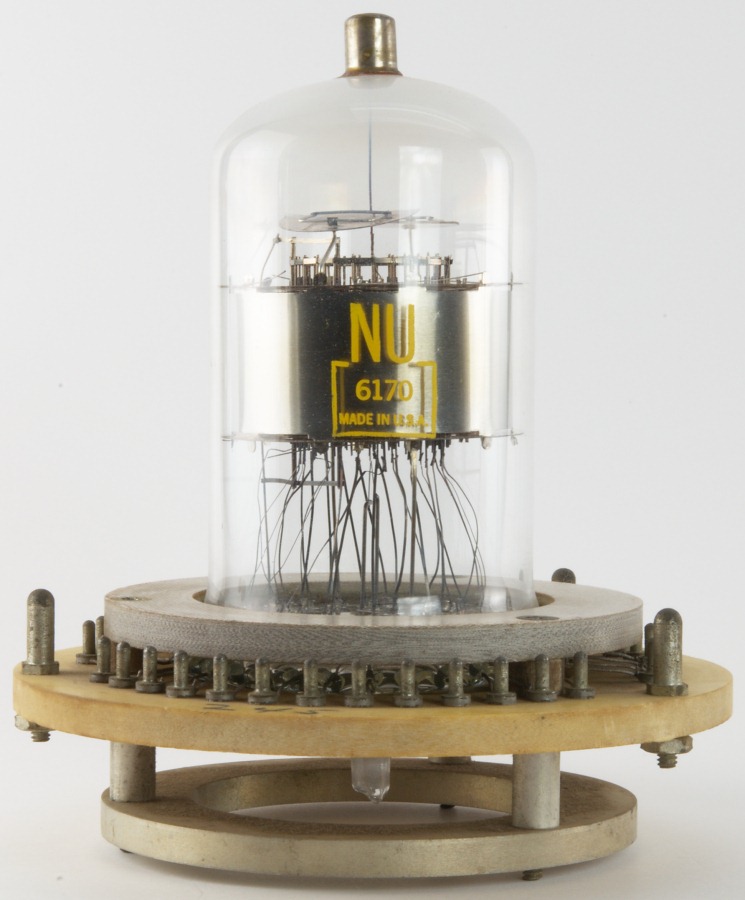 Hauteur • Height • Höhe : 14,5 cm • 5" 7/10
Diamètre • Diameter • Durchmesser : 58 mm (127 mm) • 2" 3/10 (5")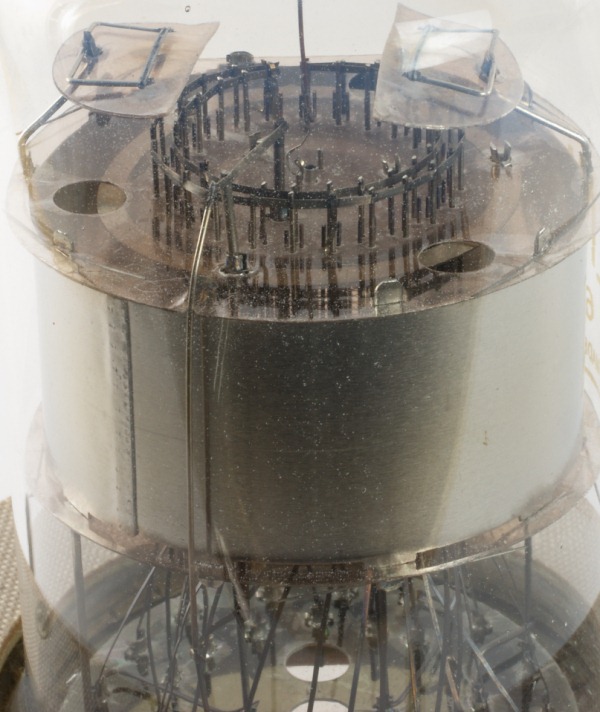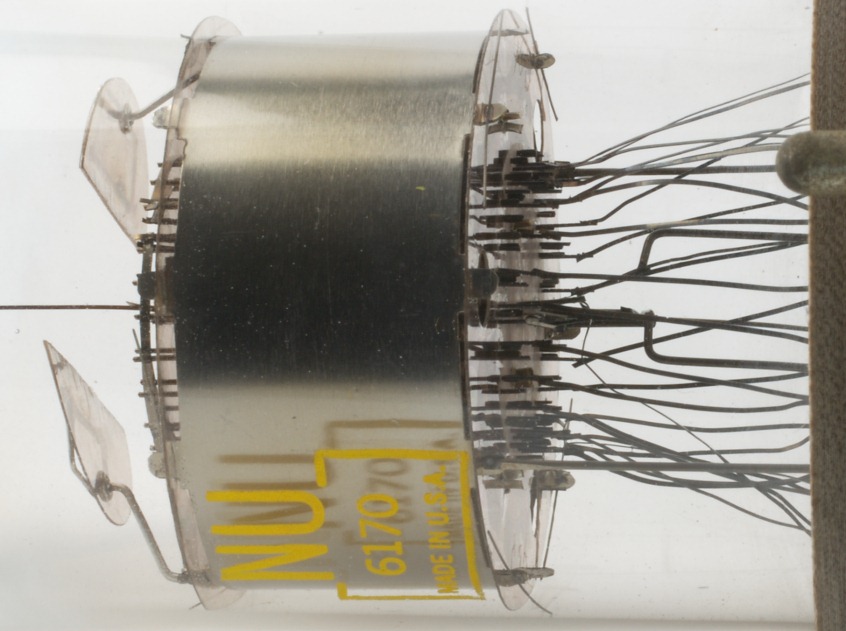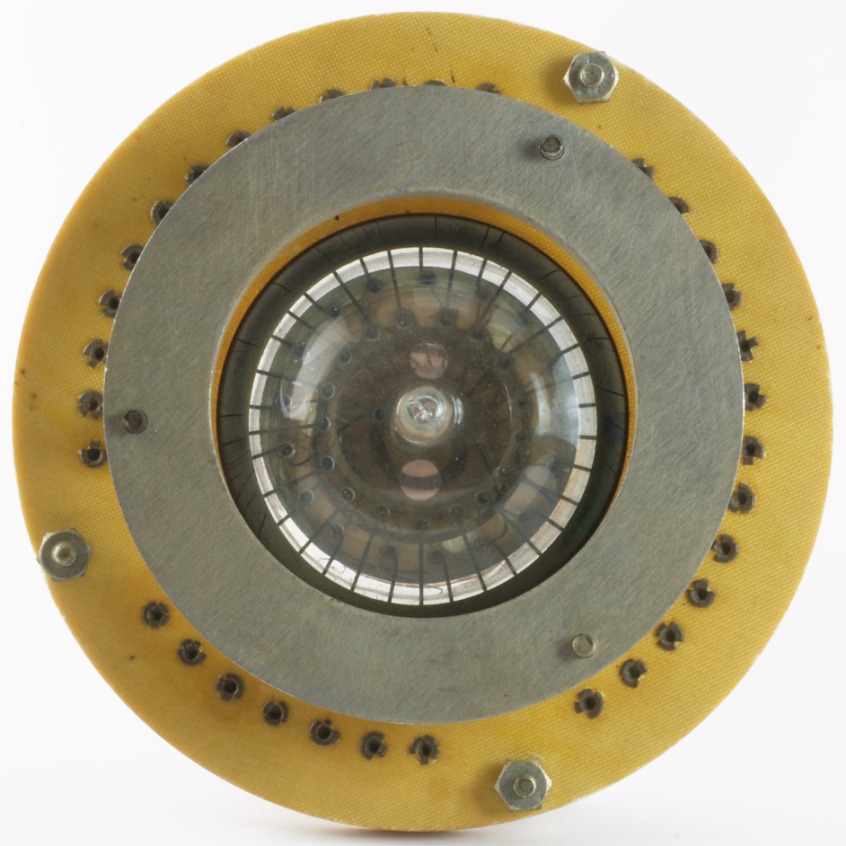 ---
Le contenu de ce site est sous copyleft

The content of this site is under copyleft

Der Inhalt dieser Website steht unter Copyleft