Leybold Heraeus Ionenquelle für Ultratest F Nr. 165 13
Source d'ions pour le spectromètre de masse du détecteur de fuites Ultratest F
Mass Spectrometer Ion Source für den Leybold Ultratest F Lecksucher
The purpose of the Leybold Heraeus Ultratest F Helium Leak Detector is to find and quantify leaks as small as 2 x 10 atm.cc/sec.
The leak detector includes a mass spectrometer, consisting of an ion source, a magnet, a collector, a valve, and two gauges. Gas entering the mass spectrometer is ionized and then separated by its mass/charge ratio so that only helium strikes the collector. A signal proportional to the amount of helium striking the collector registers on the module meter as the leak rate.
• ULTRATEST F Operating Manual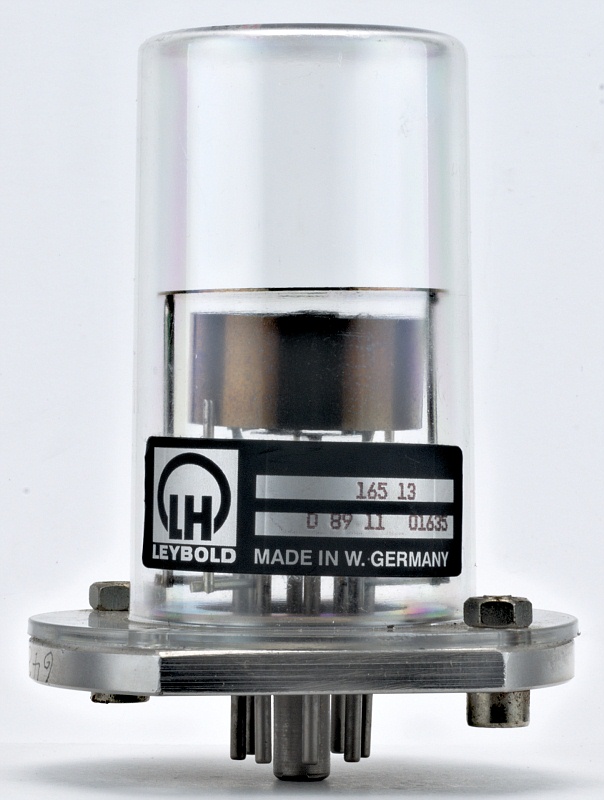 Hauteur • Height • Höhe : 101 mm • 4"
Diamètre • Diameter • Durchmesser : 46 mm • 1" 3/4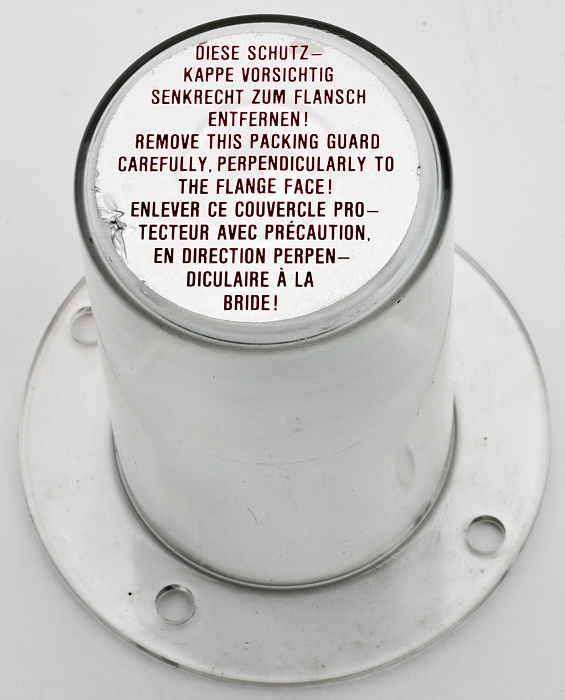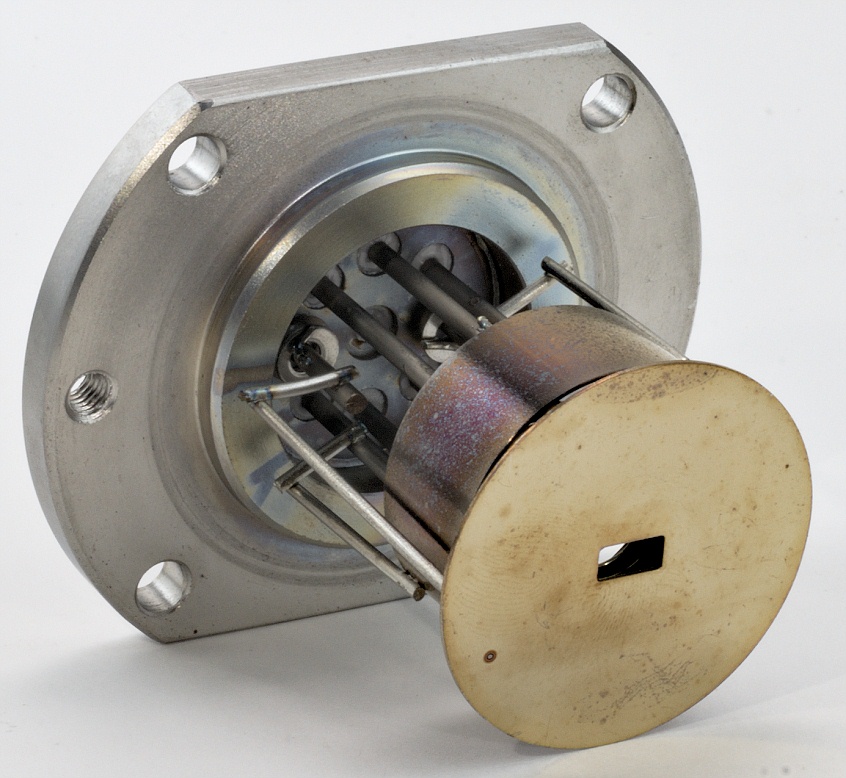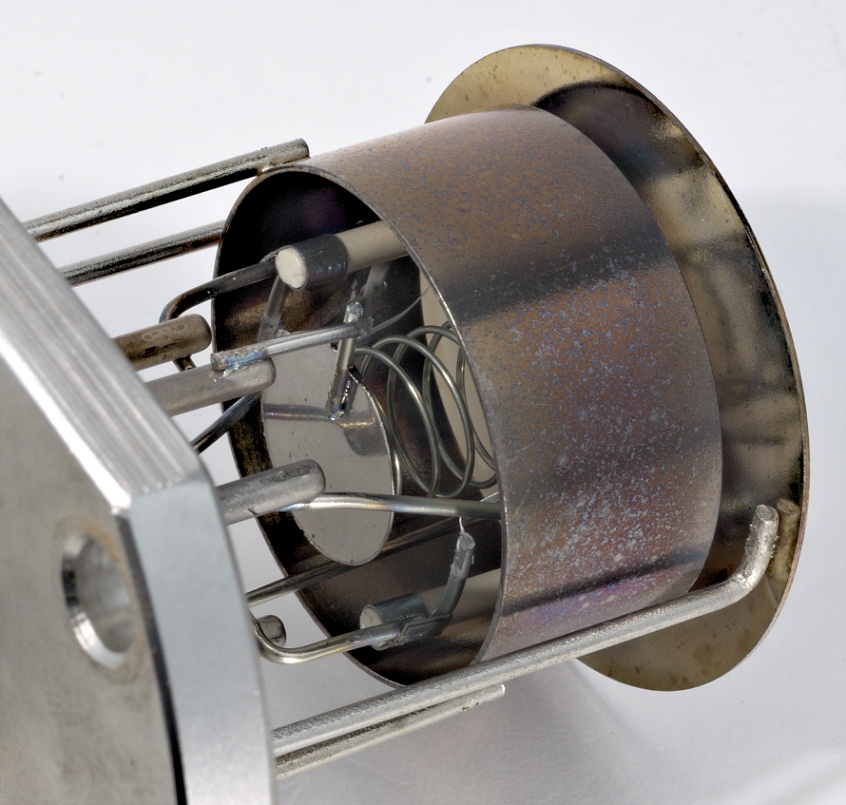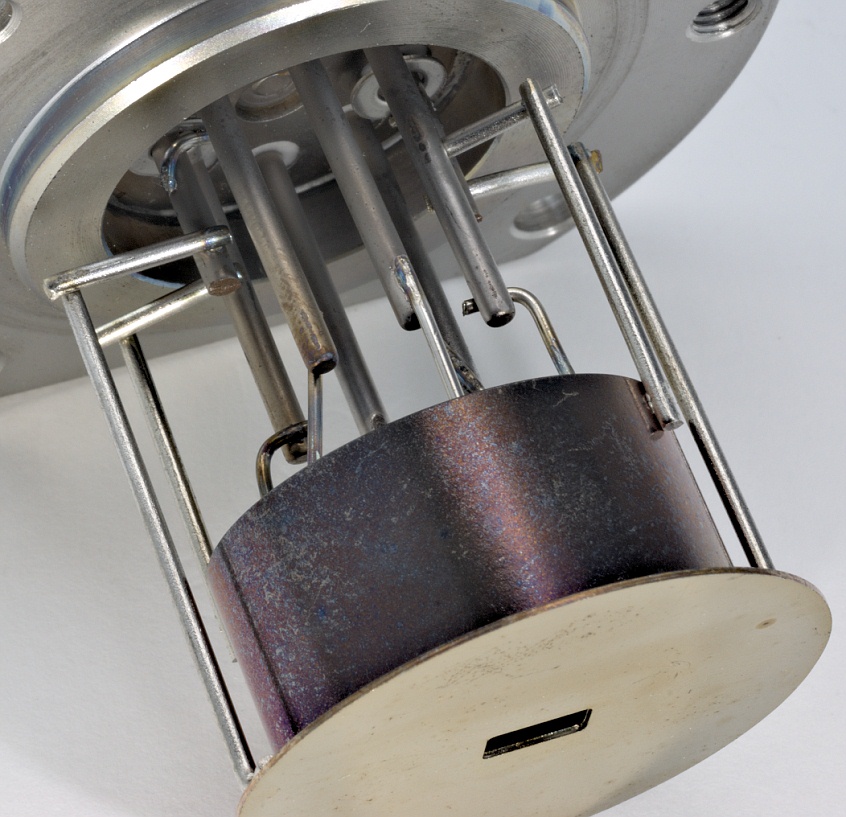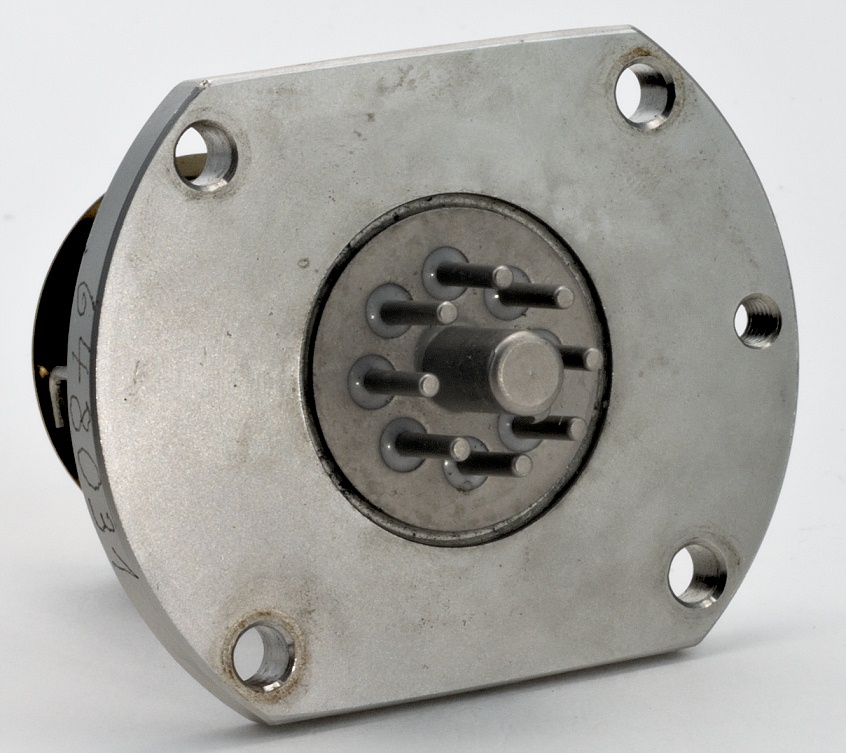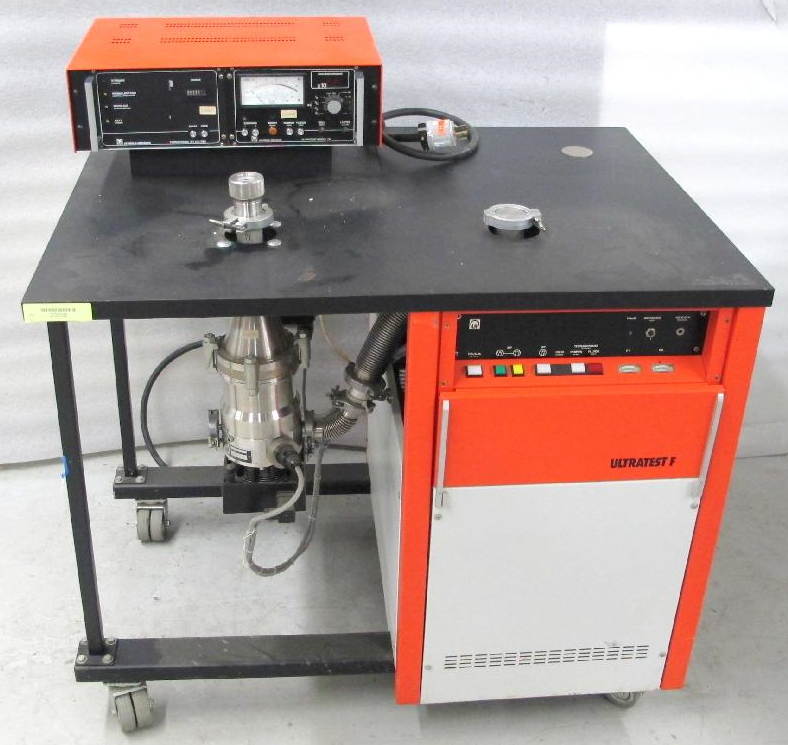 Leybold Heraeus Ultratest F Helium Leak Detector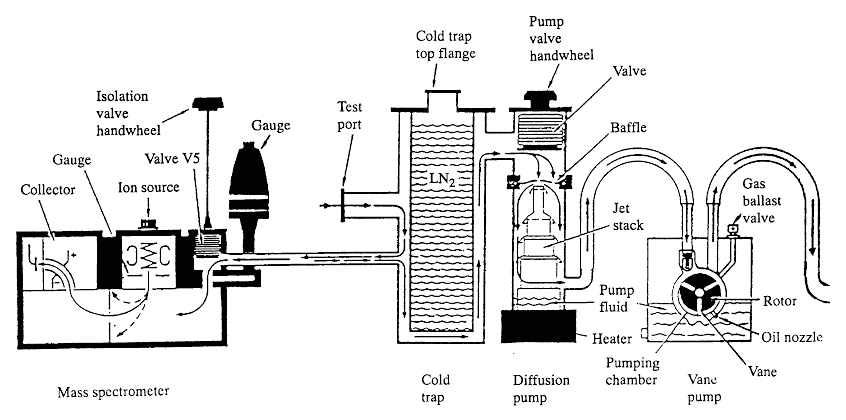 Simplified diagram.
---
Le contenu de ce site est sous copyleft

The content of this site is under copyleft

Der Inhalt dieser Website steht unter Copyleft