Philips OMEGATRON 56006 Mass-spectrometer tube
Tube pour spectromètre de masse
Massenspektrometer-Röhre


Tube utilisé pour l'analyse des gaz. Il utilise un champ magnétique combiné à un champ électrique radio-fréquence.

Un faisceau d'électrons est envoyé dans la direction du champ magnétique. Il ionise les molécules de gaz résiduels. Les ions qui se meuvent perpendiculairement à ce champ décrivent des cercles; lorsqu'on applique un faible champ électrique radio-fréquence perpendiculaire à la direction du champ magnétique, les ions gagnent de l'énergie et décrivent une spirale qui finit par aboutir au collecteur. La séparation des ions se fait en faisant varier la fréquence du champ électrique: on collecte ainsi successivement des ions de rapports charge/masse différents.

Cet analyseur a une très haute sensibilité pour les ions légers due à la sensibilité de la masse avec la fréquence.


Tube used for gas analysis.

Electrons emitted by a tungsten cathode traverse a box and are collected by an electron collector, and they ionize the gas molecules. A magnetic field, combined with a perpendicular high-frequency electric field, forces these ions into helical paths around the axis of the electron beam. Most ions escape from the box or are neutralized on its walls; but when their mass is such that they enter in resonance with the electric field, they strike a ion collector, causing a current that can be amplified and measured.

Separation according to masses is accomplished by varying the frequency of the electric field.
See also • Voir aussi • Siehe auch :
MELZ OMEGATRON RMO-4S
PHILIPS Developmental OMEGATRON #1
PHILIPS Developmental OMEGATRON #2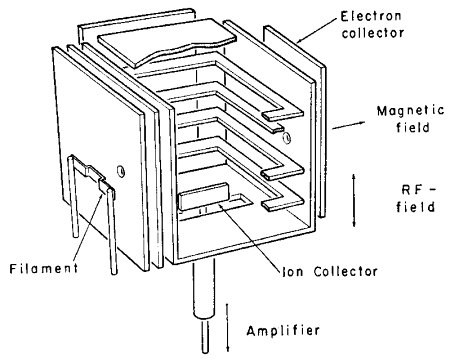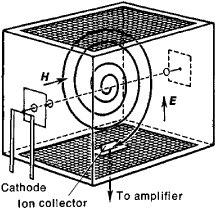 Hauteur • Height • Höhe : 21,5 cm • 8" 1/2
Diamètre • Diameter • Durchmesser : 38 mm • 1" 1/2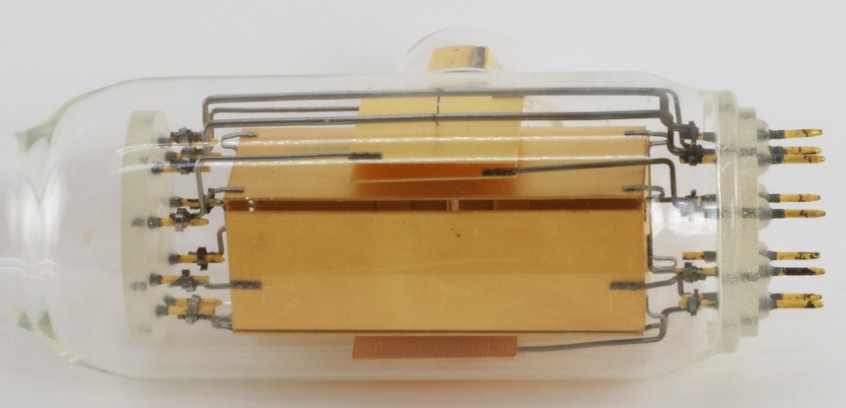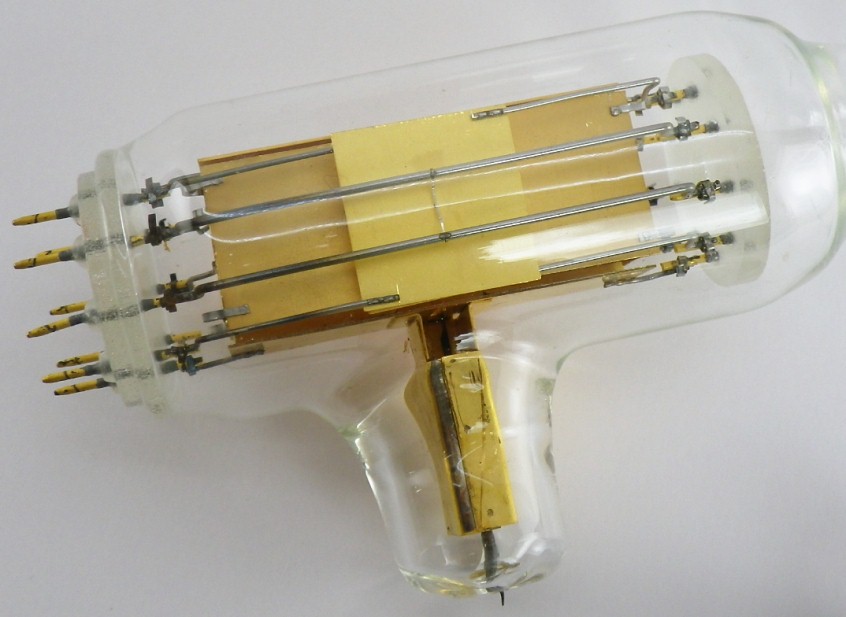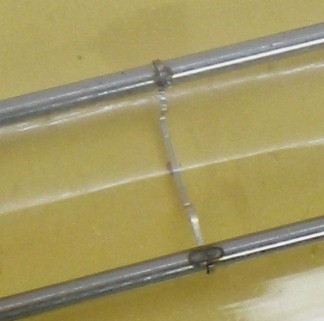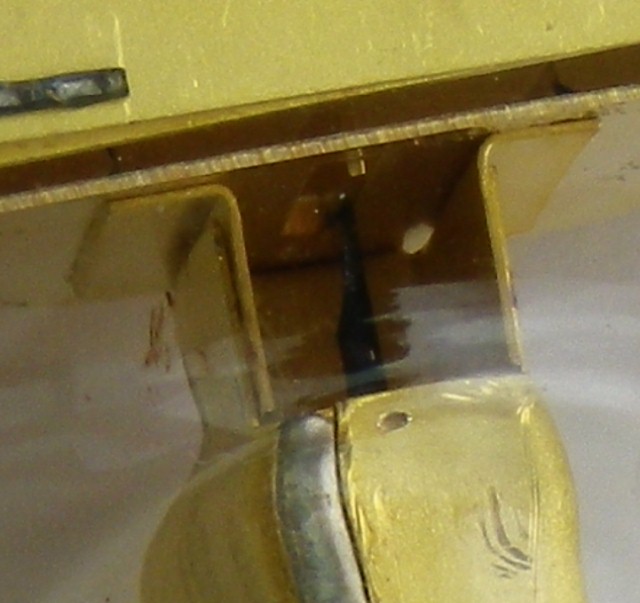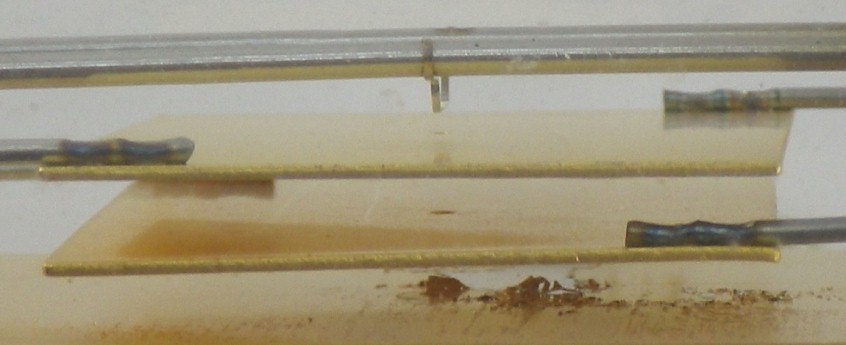 Fiche technique • Data sheet • Datenblatt: 56006.pdf
---
Le contenu de ce site est sous copyleft

The content of this site is under copyleft

Der Inhalt dieser Website steht unter Copyleft