Infrared Black Body Source for Fourier Transform IR Spectrometer (FTIR)
Source thermique pour spectromètre IR à transformée de Fourier (IRTF)
Infrarot-Quelle für Fourier-Transform-Infrarotspektrometer
This device is a blackbody source in a small plain aluminum reflector with a sapphire tube filter to cut off the really long IR wavelengths.
Date and manufacturer unknown.
Date et fabricant inconnus.
Hersteller und Datum unbekannt.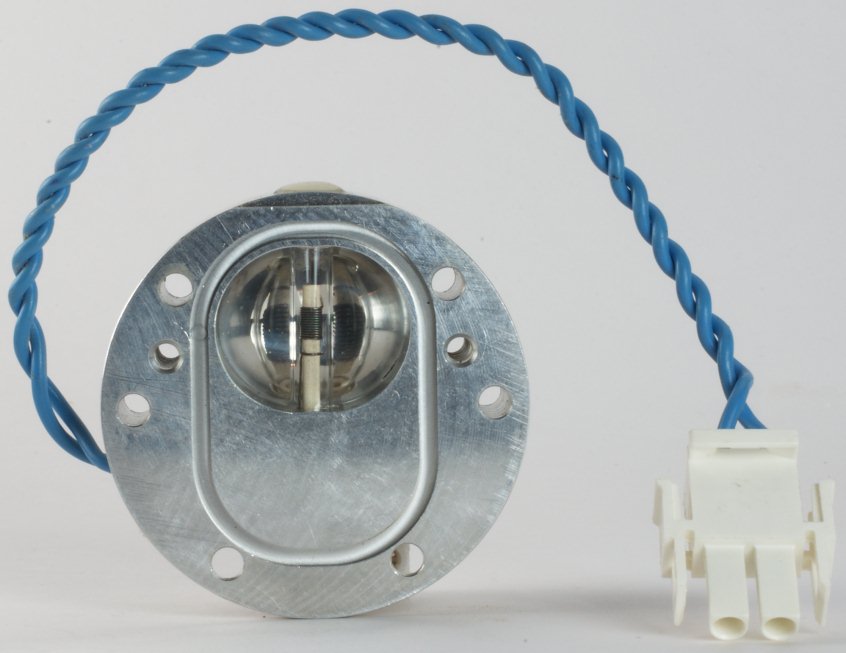 Diamètre • Diameter • Durchmesser : 57 mm • 9/10"
Épaisseur • Thickness • Stärke : 22 mm • 2" 2/10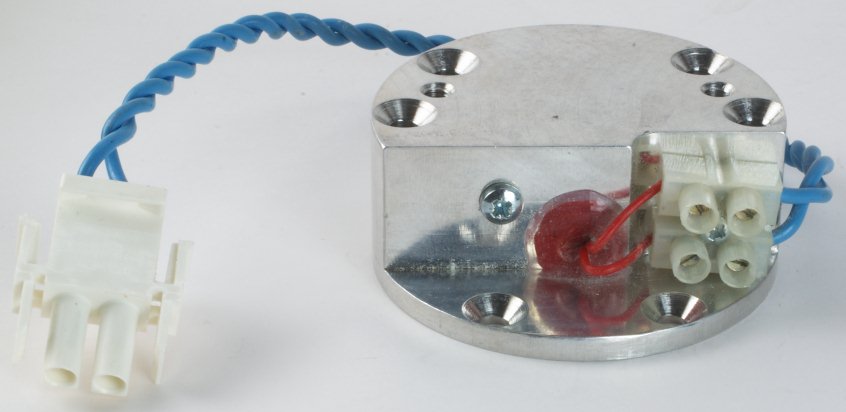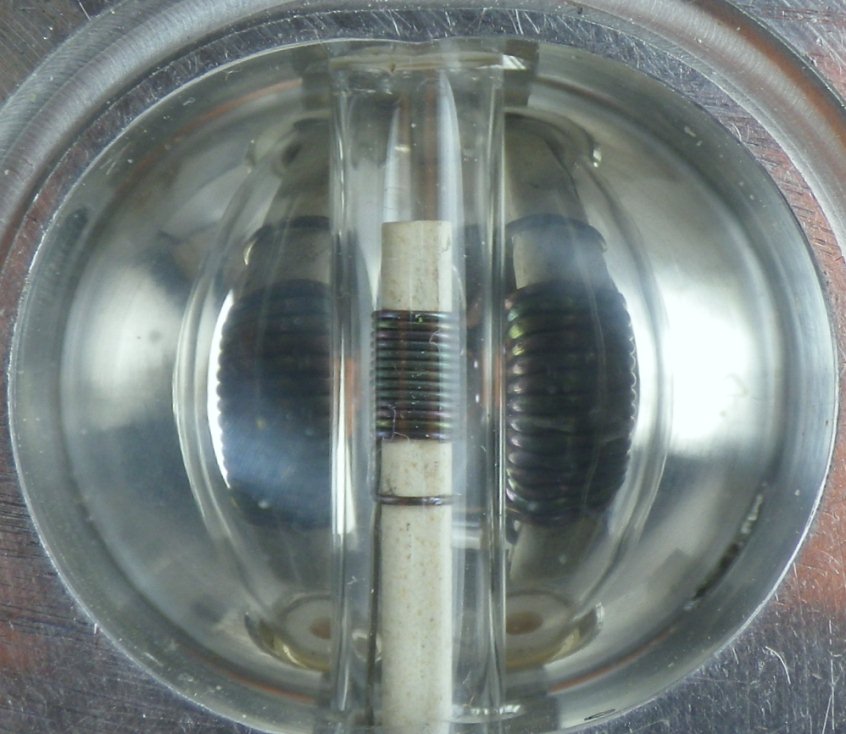 ---
Le contenu de ce site est sous copyleft

The content of this site is under copyleft

Der Inhalt dieser Website steht unter Copyleft