Directly Heated Thermocouple # 51759
Thermocouple
Thermokreuz
Type and manufacturer unknown.
Type et fabricant inconnus.
Typ und Hersteller unbekannt.
In a directly heated thermocouple, the junctions of the two dissimilar metals are connected directly to the heater. This direct contact with the heater results in a rapid response to any change in heater temperature caused by any current through the heater.
Thermocouples used in electronic instruments such as voltmeters, ammeters or wattmeters, are most often referred to as thermal converters. This name is derived from the fact that heat induced in the heater by the current to be measured is converted to DC current in the measuring circuit.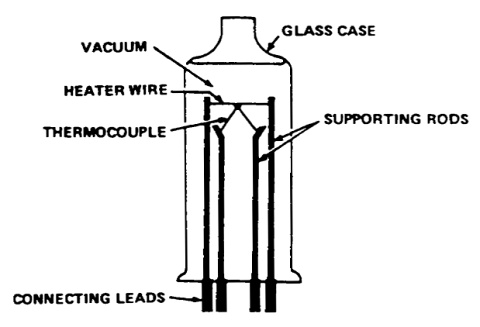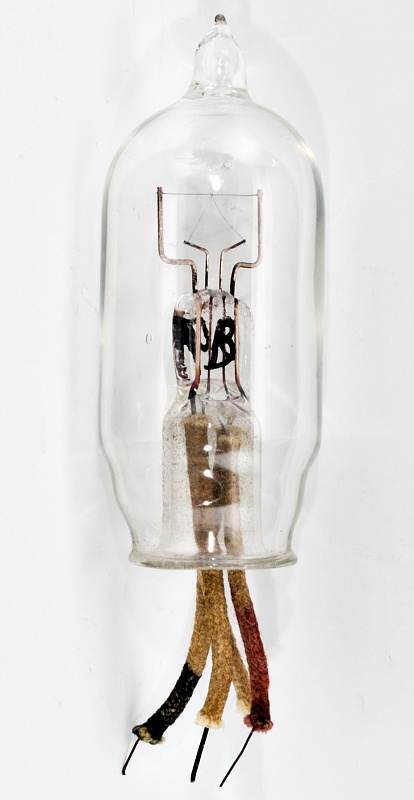 Hauteur • Height • Höhe : 55 mm • 2" 1/8
Diamètre • Diameter • Durchmesser : 22 mm • 7/8"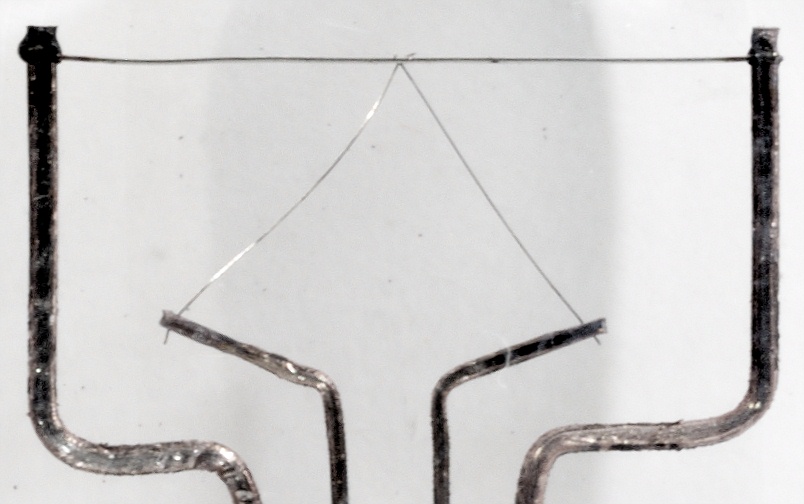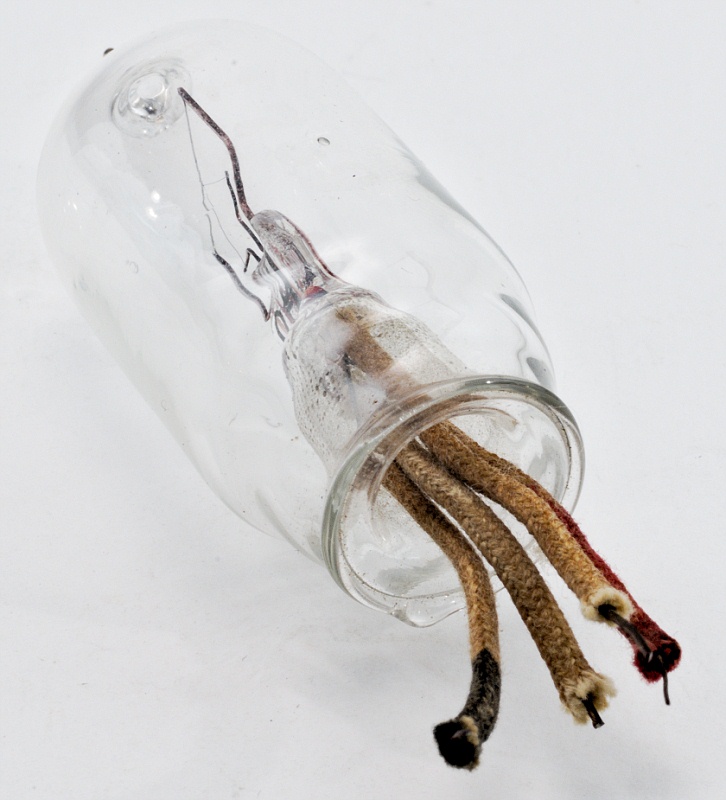 ---
Le contenu de ce site est sous copyleft

The content of this site is under copyleft

Der Inhalt dieser Website steht unter Copyleft