NATIONAL UNION 5857 Wide Band Secondary Emission VHF Amplifier
Amplificateur VHF à émission secondaire
UKW-Sekundäremissionsverstärker
9-pin miniature VHF-amplifier or frequency multiplier with transconductance of 20,000 μmhos.
Similar, as operating principle and structure of electrodes, to the RCA 1630. The cylindrical focusing electrode directs the two electron beams from opposite directions to a V-shaped dynode, with coated surfaces that release several electrons for each hit. Electrons emitted by the dynode surface are then attracted by the second anode.
Fiche technique • Data sheet • Datenblatt: 5857.pdf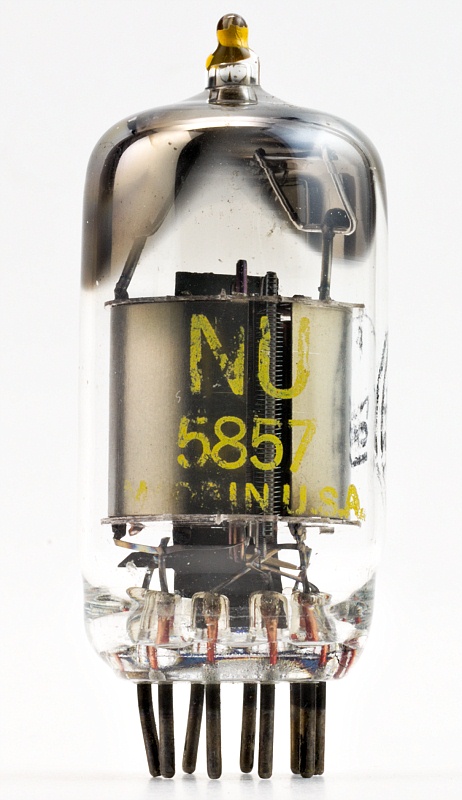 Hauteur • Height • Höhe : 52 mm • 2"
Diamètre • Diameter • Durchmesser : 21 mm • 7/8"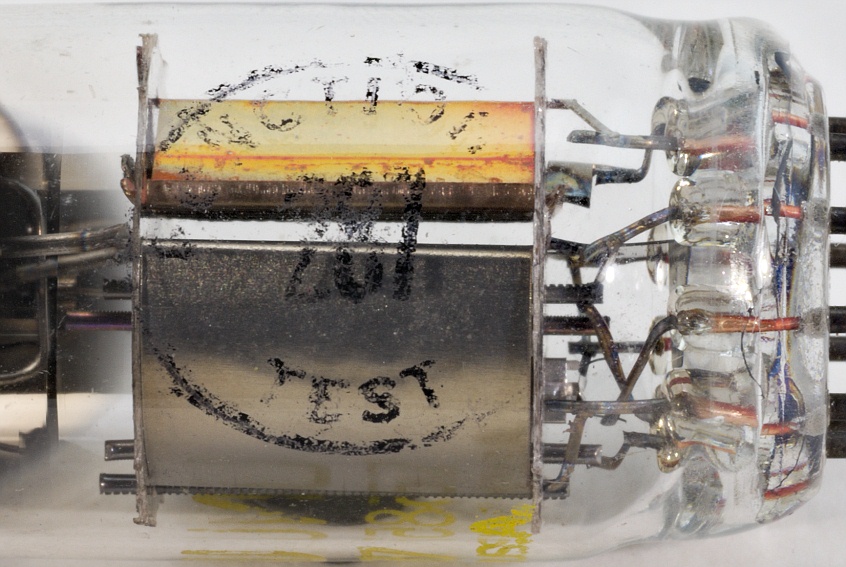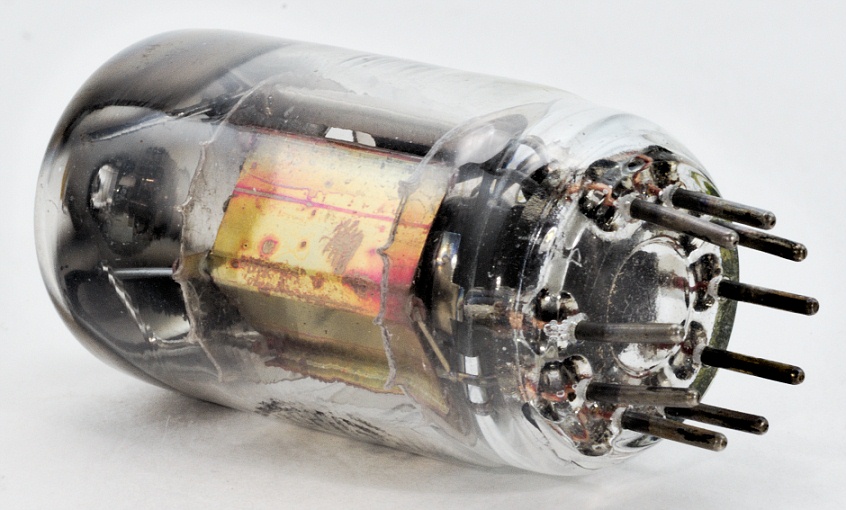 ---
Le contenu de ce site est sous copyleft

The content of this site is under copyleft

Der Inhalt dieser Website steht unter Copyleft