B.T.H. Co Ltd 10AF/537 Sensitive Element Type H
Freon and Halogen Leak Detector
Détecteur de fuites de fréon et autres composés halogénés
Halogenleckdetektor
This tube is an "ozotron", used to detect minute quantities of halogen or halogen compound gasses in the air. It consists of two concentric cylindrical electrodes, an inner cylinder heated to about 800°C by an internal heater, which is the anode, and an outer cylinder which acts as the cathode. A voltage of 240 V d.c. is applied accross the gap into which the air flows. With clean air, a very small ion current flows in the anode circuit, but the ion current is increased when the air contains halogen vapor.
The ozotron was used in leak detection equipment; it can detect halogen concentrations of 1 part in 1,500,000.
Filament: 5.5 V - 7 A
Anode voltage: 200 to 250 V
Air flow rate: 250 cm³/min
Max anode current in clean air: 12 µA
See also • Voir aussi • Siehe auch : EEV Ozotron Type H, sensitive element for leak detection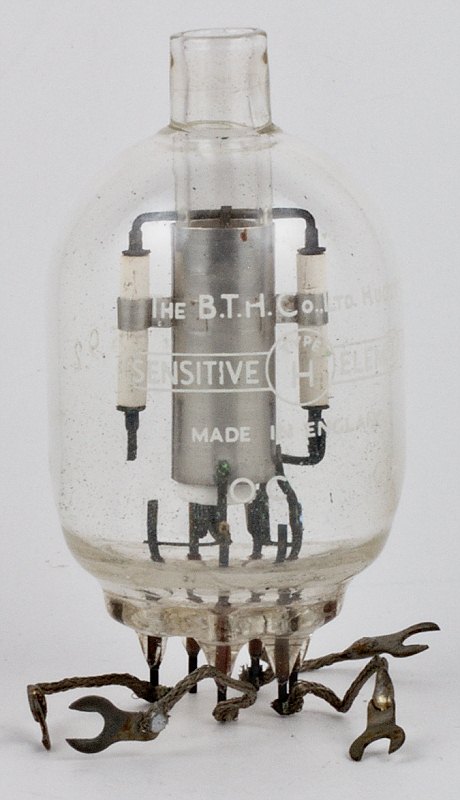 Hauteur • Height • Höhe : 72 mm • 2" 13/16
Diamètre • Diameter • Durchmesser : 38 mm • 1" 1/2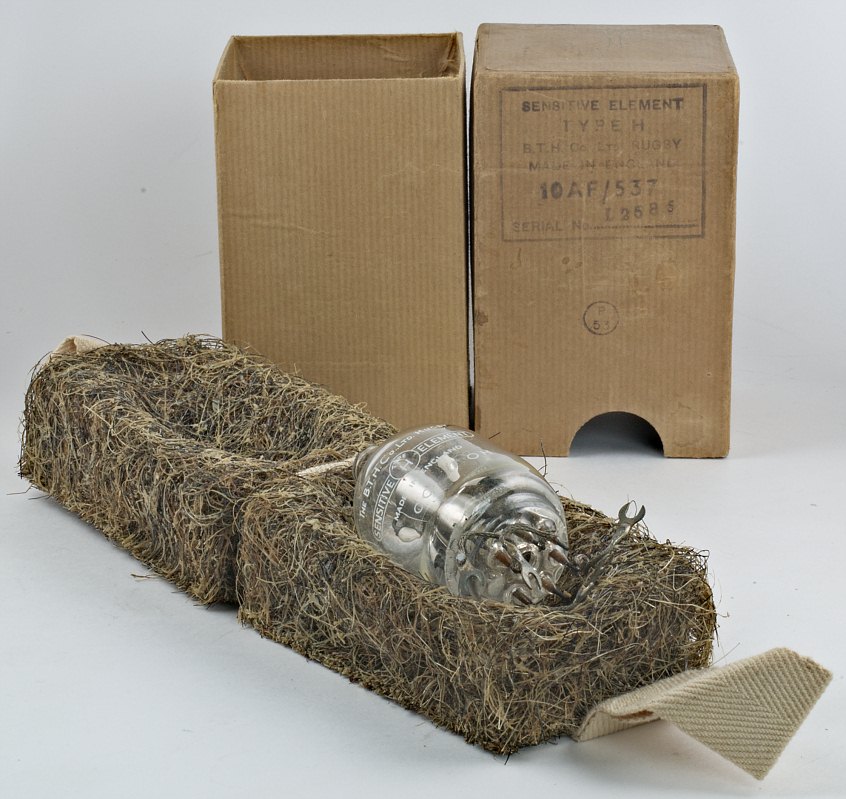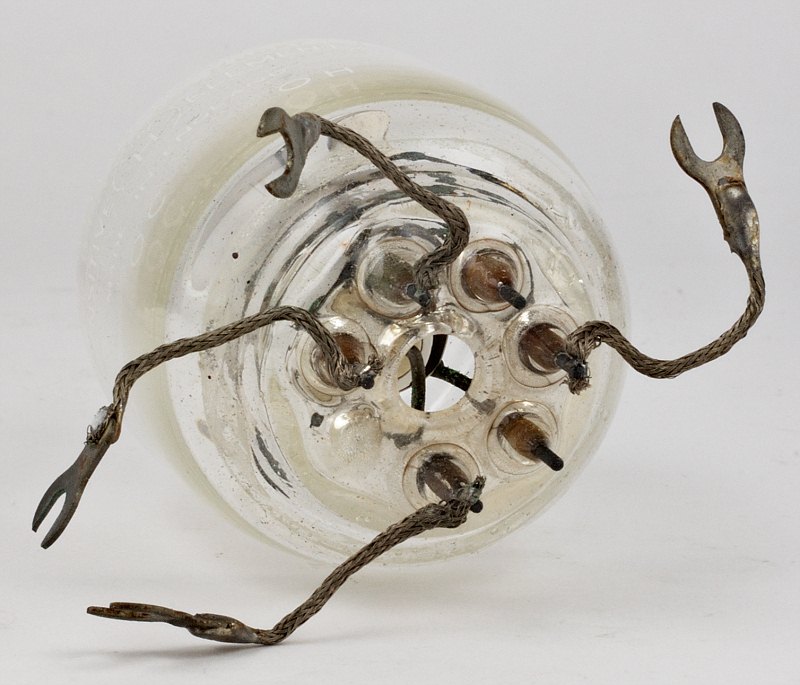 The base has a hole in the centre.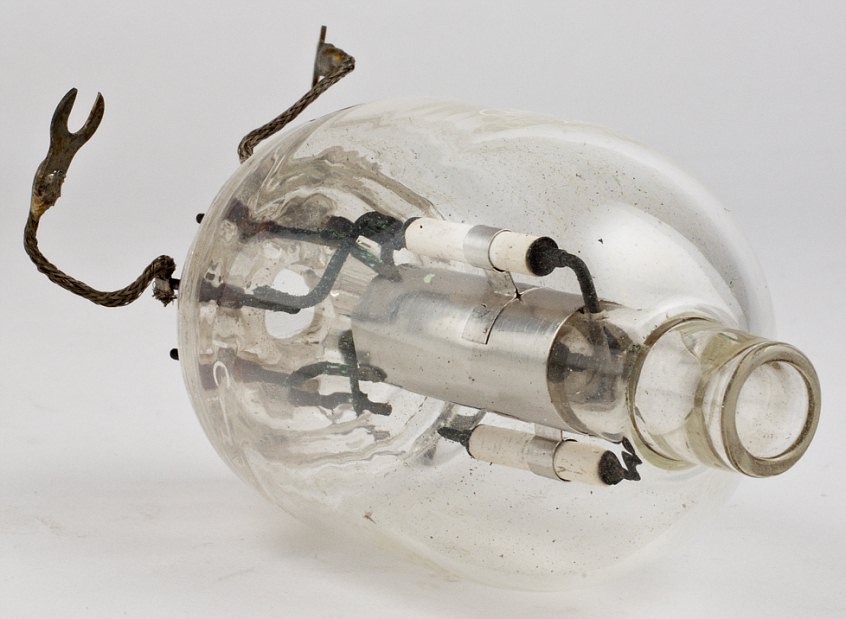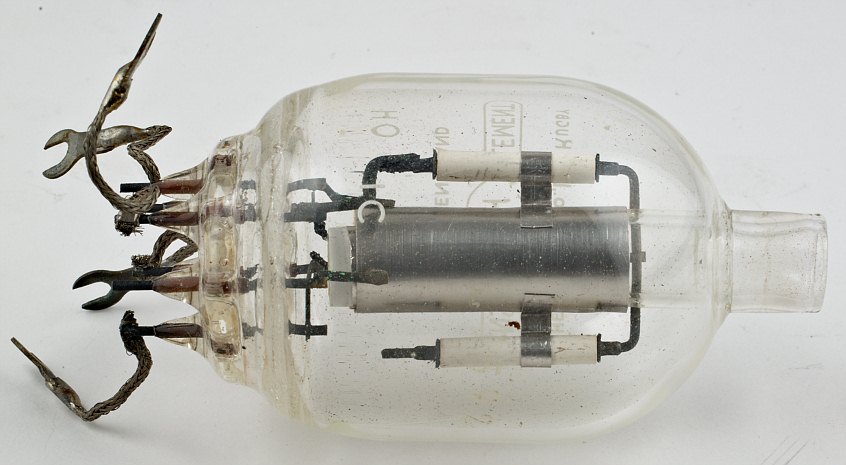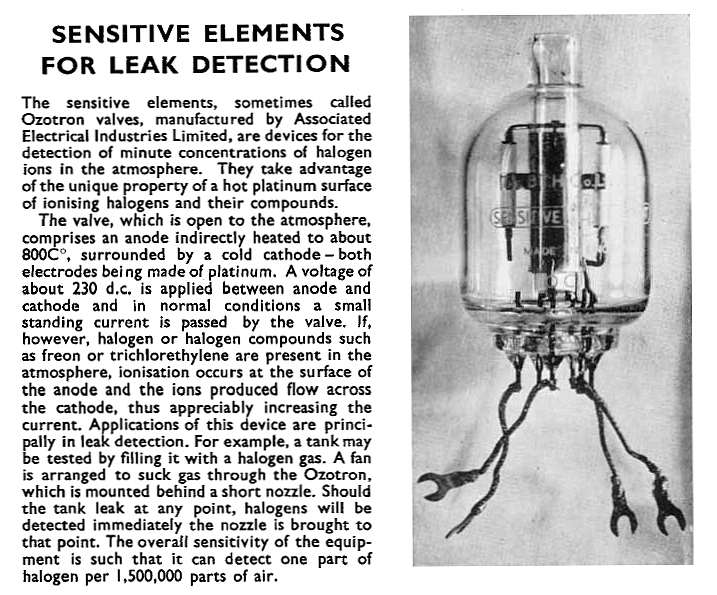 Platinum Metals Rev., 1960, 4, (4)
---
Le contenu de ce site est sous copyleft

The content of this site is under copyleft

Der Inhalt dieser Website steht unter Copyleft