Korg NuTube 6P1, Low-power Twin Triode
Double triode
Doppel Triode
The Korg NuTube 6P1 was developed by Korg, a musical instrument maker, and Noritake, a manufacturer of vacuum fluorescent displays, in Japan.
It is a dual, directly heated triode intended for audio use. It uses very little power, and can be used in battery powered applications.
Nutube, similar to a conventional vacuum tube, has an anode grid filament structure, and operates exactly as a triode vacuum tube. Also similar to a vacuum tube, it creates the same characteristic rich overtones. By applying their vacuum fluorescent display technology, Noritake Itron Corp., a Noritake Co. Ltd affiliated company, have devised a structure which achieves substantial power saving, miniaturization, and quality improvements when compared with a conventional vacuum tube.
Fiche technique • Data sheet • Datenblatt: Datasheet & User Manual & Carrier PCB
For more information, please visit http://www.nutube.us/.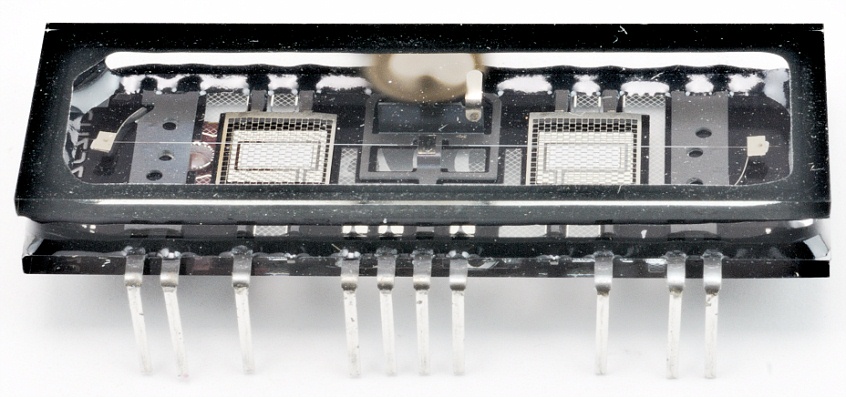 45 x 16 mm • 1"3/4 x 5/8"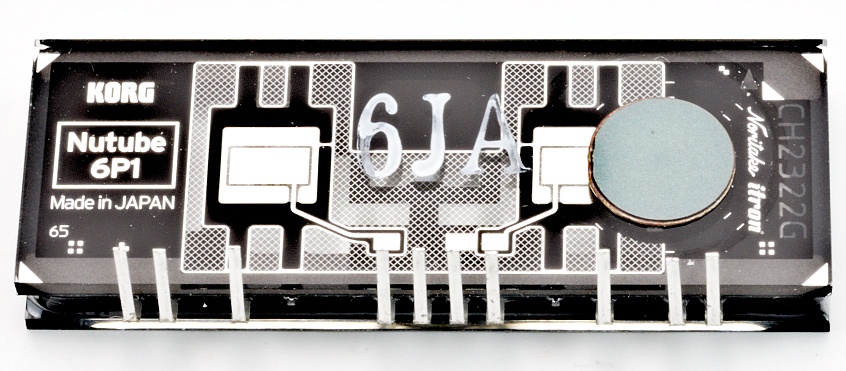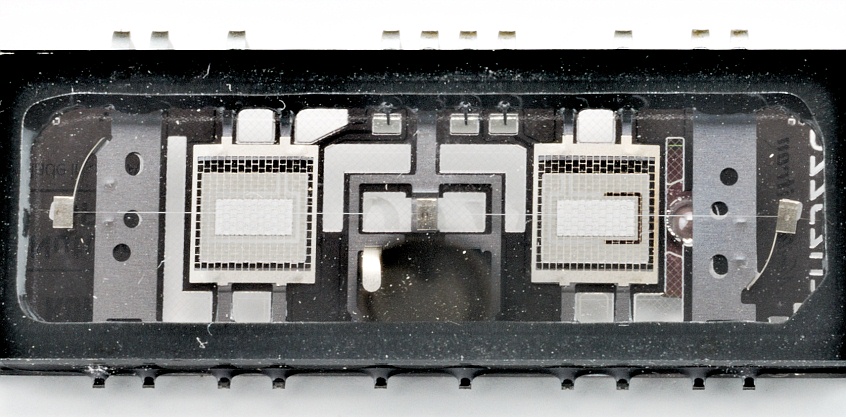 ---
Le contenu de ce site est sous copyleft

The content of this site is under copyleft

Der Inhalt dieser Website steht unter Copyleft