TUNG-SOL JAN-8455 High Pulse Power, Grid-Controlled Electron Multiplier Tube
Tube relais à émission secondaire
Sekundärelektronen-Hochstrom-Impuls-Röhre
The 8455 is a five-stage secondary emission multiplier tube capable of supplying 4 A output pulses. With a negligible power input pulse, it can deliver peak pulse power of 4 kW with a total tube delay of 20 ns. The high power amplification and fast response of this tube allows it to replace a complete multistage pulse amplifier in many cases.
This tube worked like most secondary emission devices: a pulse applied in the input grid turns on the electron beam. Electrons then move to the other grids and strike the first dynode D1. This knocks loose many more electrons. This process cascades until a massive pulse appears at the fifth dynode, able to form a useful output. The output pulse can be as much as 1 kV.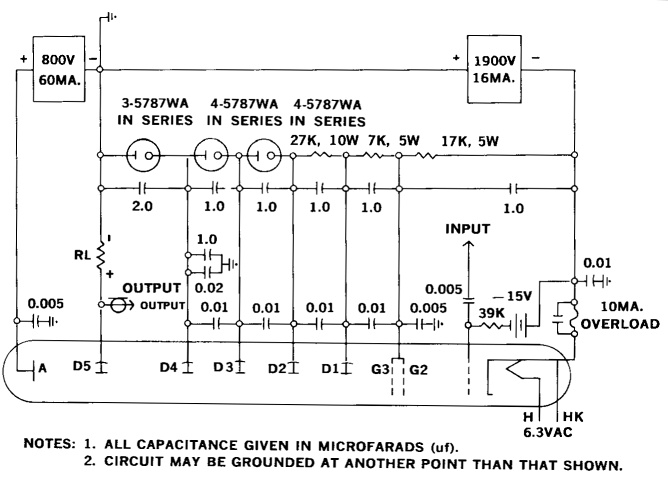 The intended use of this tube was to pulse-modulate traveling-wave tubes or to fire hydrogen thyratrons.
The output connector is a female UHF-type coaxial fitting. The 8455 had a smaller cousin, the 8428, capable of putting out 1000-volt pulses of 2.4 A into a 150-ohm load.
Fiche technique • Data sheet • Datenblatt: 8428.pdf
See also • Voir aussi • Siehe auch : ELU-OK Secondary-Electron Multiplier.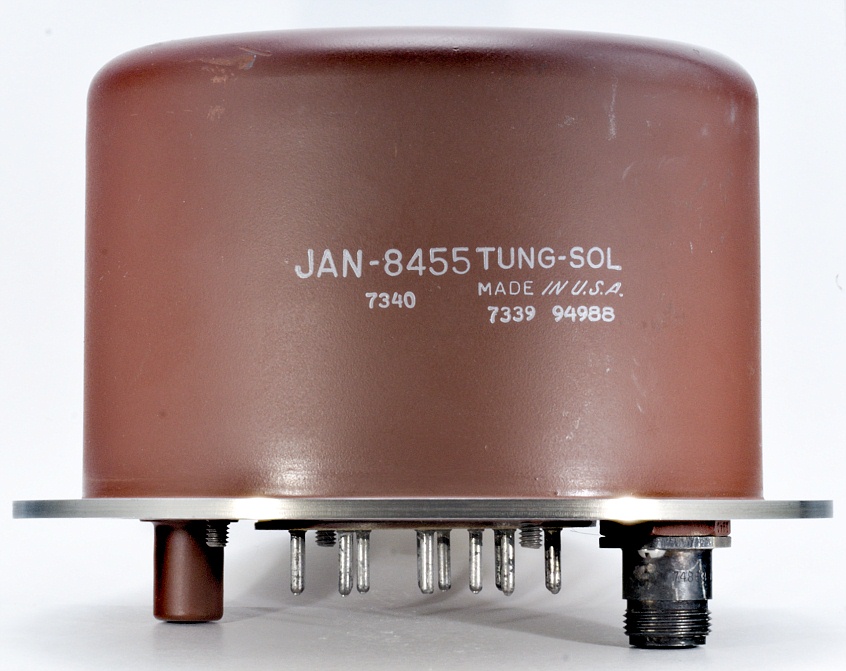 Hauteur • Height • Höhe : 105 mm • 4" 1/8
Diamètre • Diameter • Durchmesser : 146 mm • 5" 3/4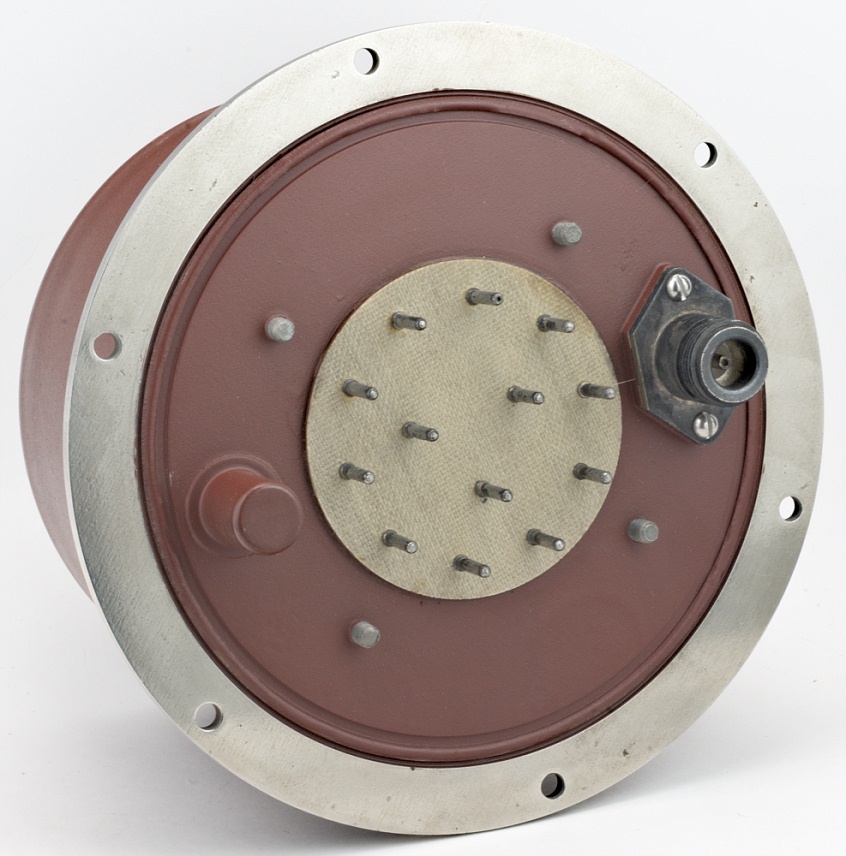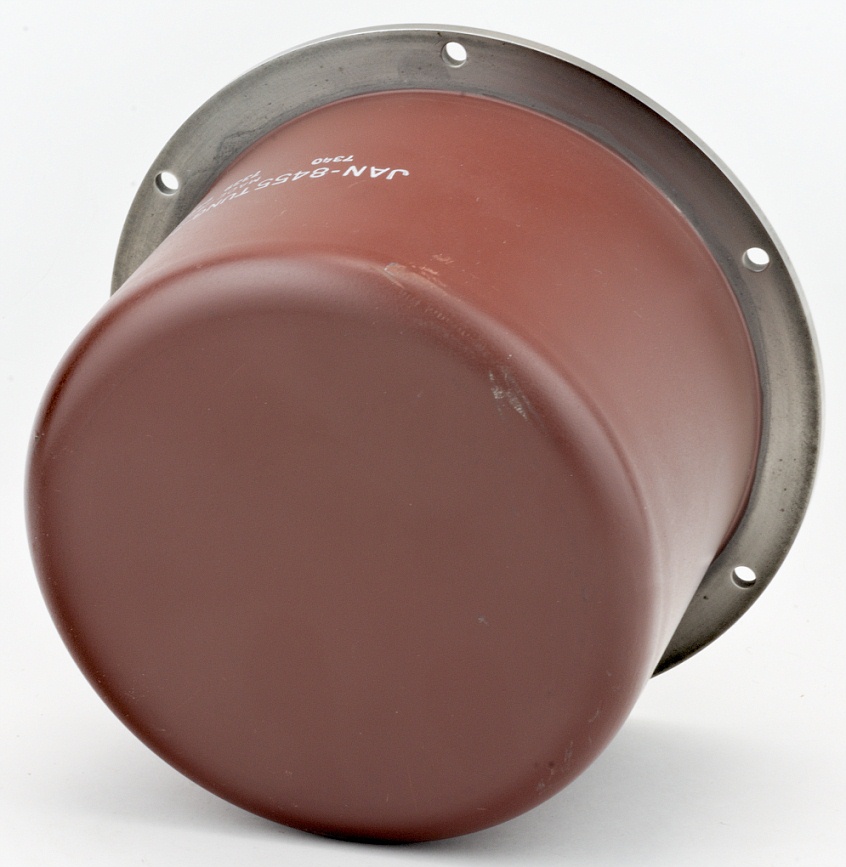 ---
Le contenu de ce site est sous copyleft

The content of this site is under copyleft

Der Inhalt dieser Website steht unter Copyleft