Federal Telecommunication Laboratories X-207G Experimental Tube
Multi-Gap Cold Cathode Discharge Tube for Use in Switching and Counting Devices
Tube à décharge à cathode froide pour utilisation dans les dispositifs de commutation et de comptage
Kaltkathoden-Entladungsröhre zur Verwendung in Schalt- und Zählgeräten
12-pin base.

Filled with a mixture of neon, argon and hydrogen.
This tube is the subject of the US patent 2,642,548 (1953).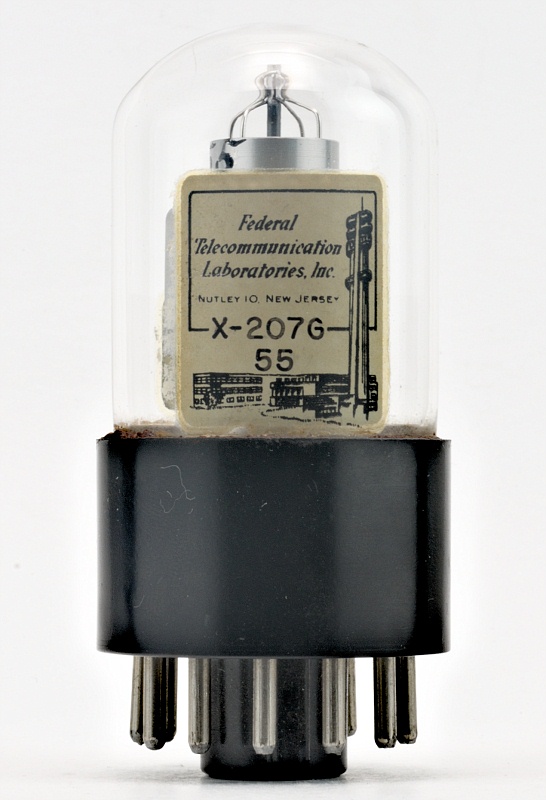 Hauteur • Height • Höhe : 78 mm • 3" 1/8
Diamètre • Diameter • Durchmesser : 34 mm • 1" 3/8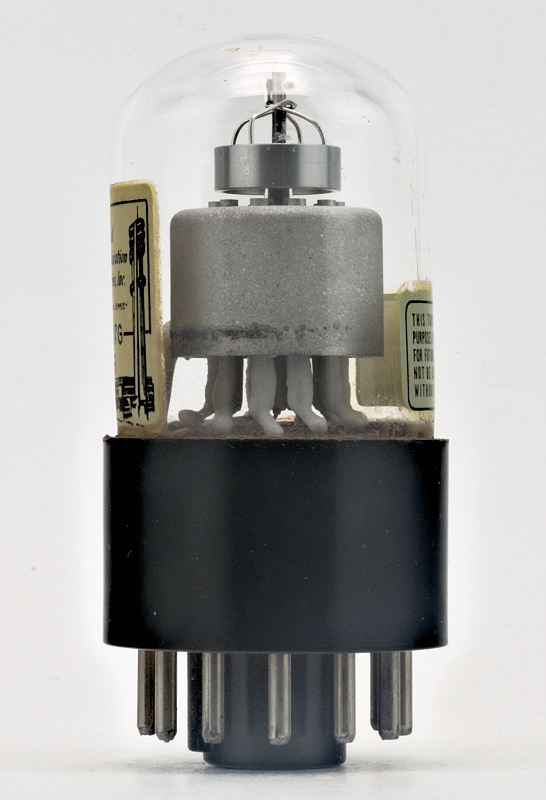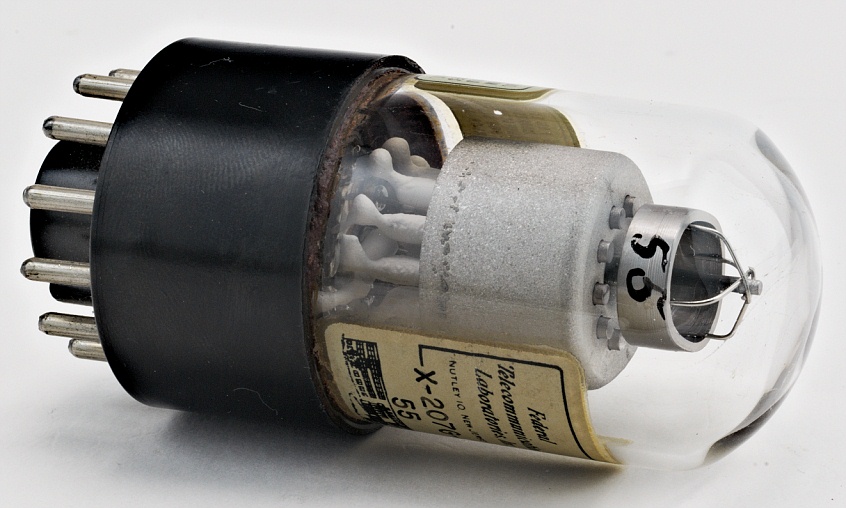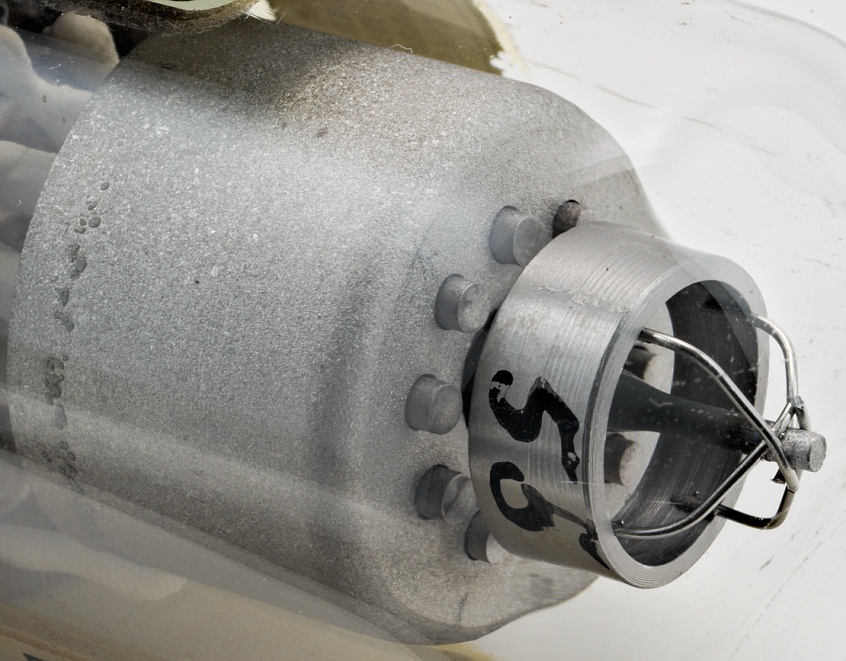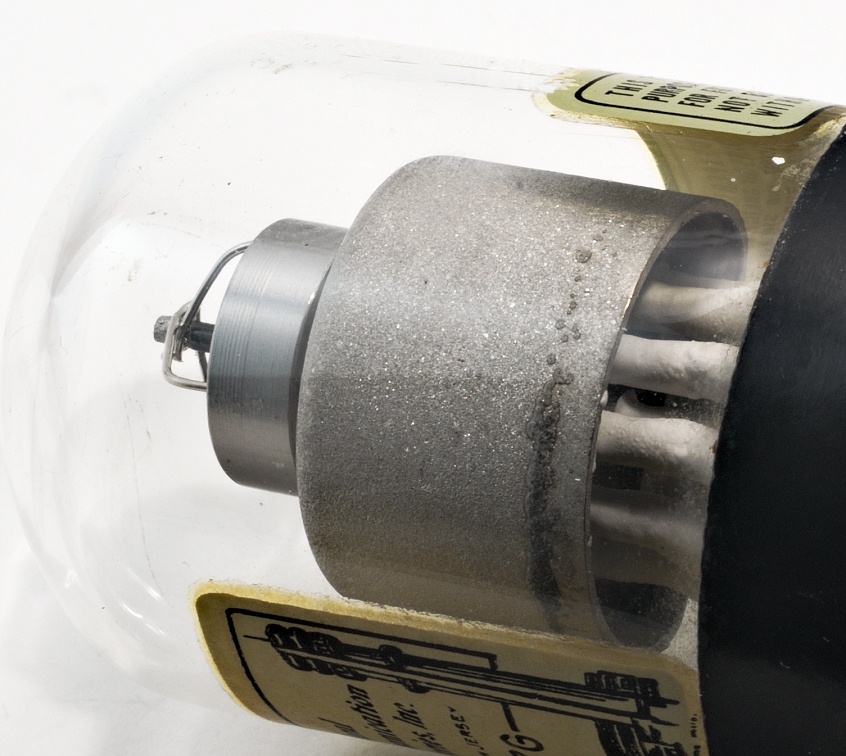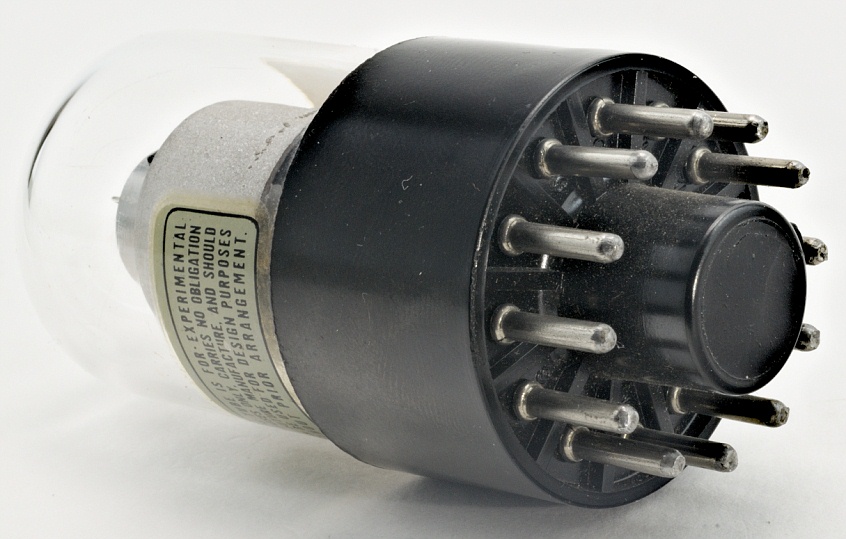 ---
Le contenu de ce site est sous copyleft

The content of this site is under copyleft

Der Inhalt dieser Website steht unter Copyleft