ASTRA-LUX Tiefenstrahler Wärmebirne 220V 170W für Parabolstrahler
Metal wire heating element for parabolic heater
Résistance électrique chauffante pour radiateur parabolique
ASTRALUX Tiefenstrahler-Quarzlampen Gesellschaft m.b.H., Wien, Austria.
Metal wire heating elements first appeared in the 1920s. These elements consist of wire made from Chromel, which is made from nickel and chrome and it is also known as Nichrome. This wire was then coiled into a spiral and wrapped around a ceramic body. When heated to high temperatures, it forms a protective layer of chromium oxide, which protects the wire from burning and corrosion, and causes the element to glow.
Base : E27.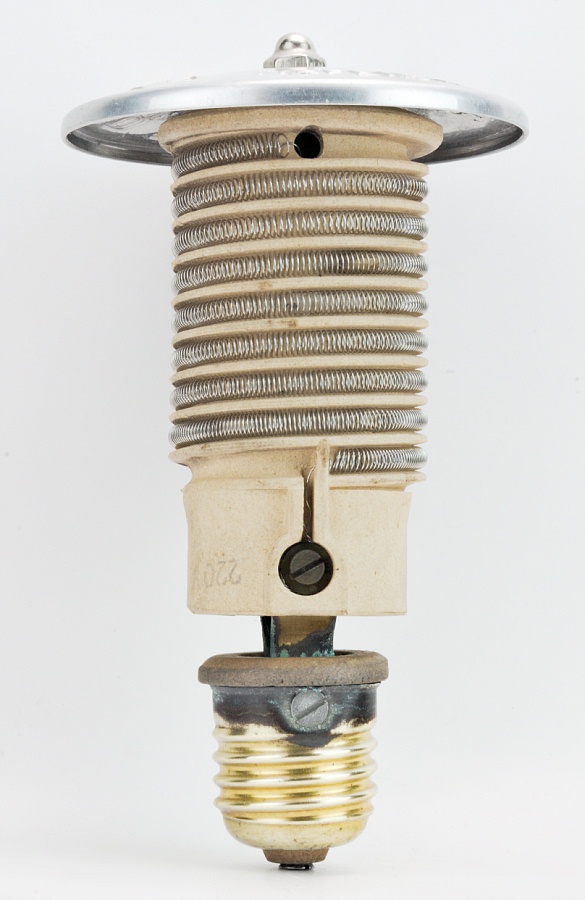 Hauteur • Height • Höhe : 130 mm • 5" 1/8
Diamètre • Diameter • Durchmesser : max. 73 mm • 2" 7/8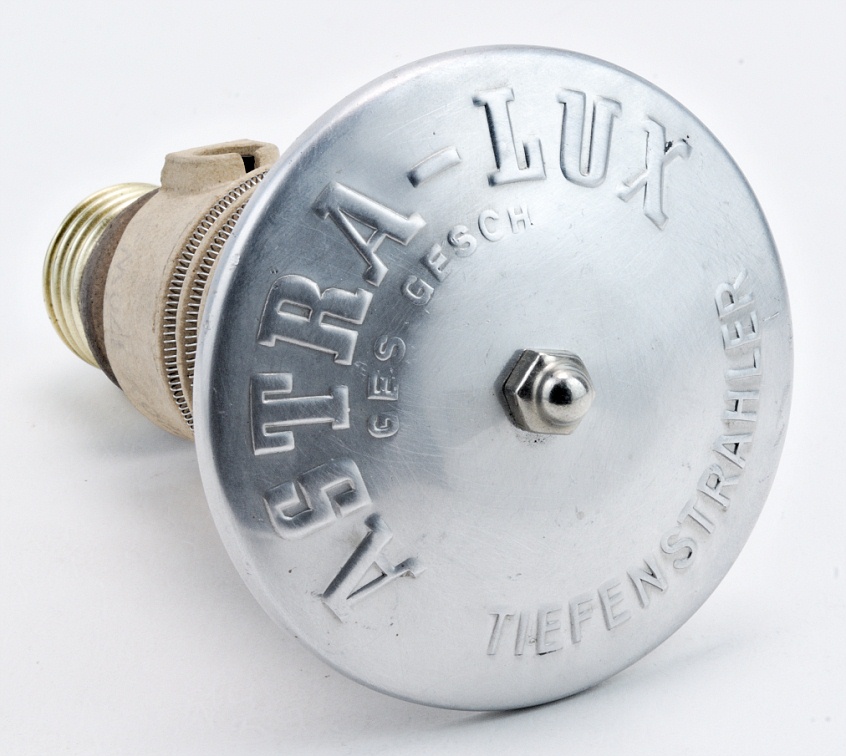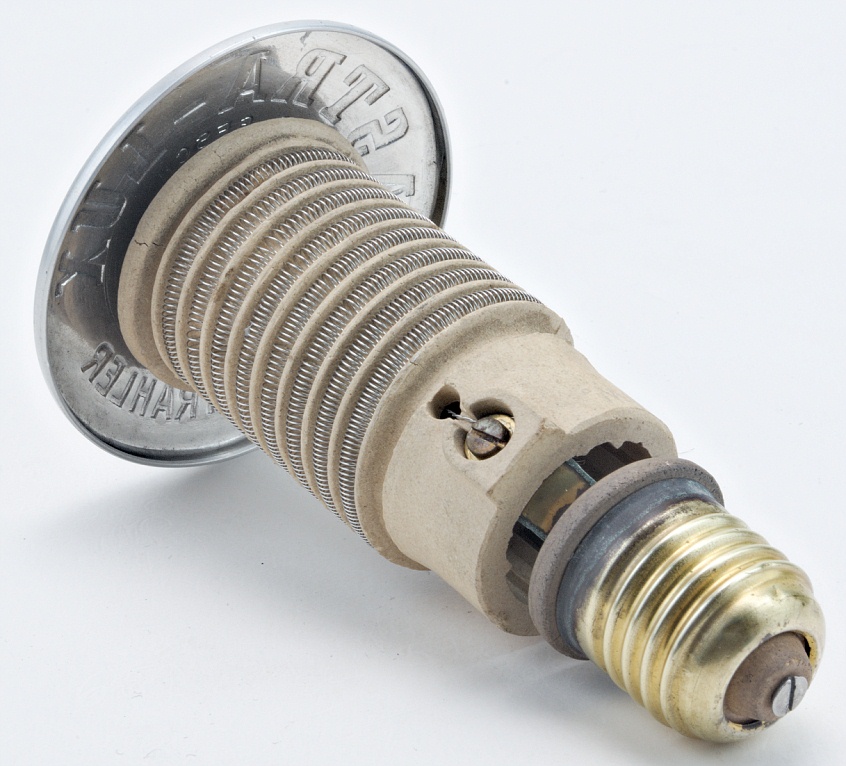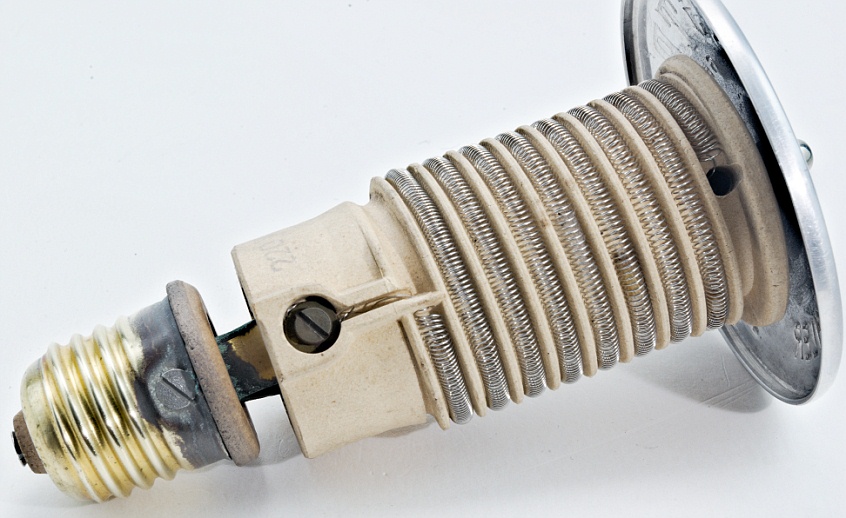 ---
Le contenu de ce site est sous copyleft

The content of this site is under copyleft

Der Inhalt dieser Website steht unter Copyleft