AEG S1/3iII Thyratron
Hans H. Jucker:
In 1941 the AEG Tube Laboratory at Berlin developed two small helium-filled thyratrons (Layout according to Lorenz Patent Nr. 132856) for pulse-generator applications, the S1/3 and S1/6 tubes. When the C. Lorenz company started the Hohentwiel FuG200 airborne radar program in 1941, it was realized that the bulky and heavy hard tube pulse modulator of the ground radars could not be used for the airborne set. A new sophisticated switching device was necessary to build the lightweight airborne pulse modulator required for the powerful 50 kW radar transmitter. On request of the Lorenz company, Dr. Ahrens of the AEG tube laboratory at Clausthal-Zellerfelde redesigned the S1/3 thyratron with a large-area barium-strontium oxide cathode carrying a current density of 40 A/mm², so the S1/3iII type thyratron was created. Operated with a plate voltage of 1000 volts, this tube was able to switch a discharge current of 500 A at a pulse length of 2-3 μs. It could operate with a repetition rate up to 500 Hz. Operated with these parameters, the tube had an expected lifetime of 1000 hours. With the S1/3iII thyratron, the peak-power requirements of the 100-kW Hohentwiel pulse modulator could be met.
Survived exemplars of the S1/3iII thyratron were still in operational conditions after more than 65 years!
Vf: 8 V - If: 6 A
Anheizzeit: 5 Min.
Anode: 1 kV Sperr, 3 A Spitze, 1 A Dauerstrich
Zündspannung: 40...120 V
Steuergitter: +/- 150 V Spitze, 0,05 A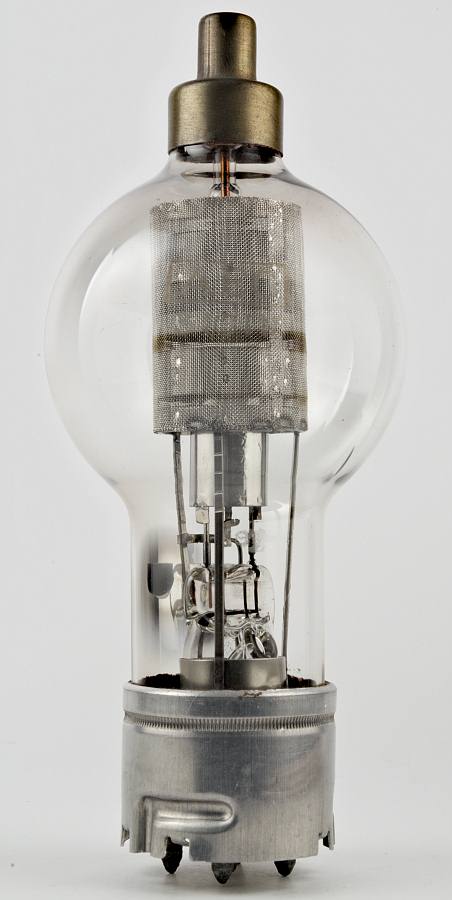 Hauteur • Height • Höhe : 19 cm • 7" 1/2
Diamètre • Diameter • Durchmesser : 8 cm • 3" 1/8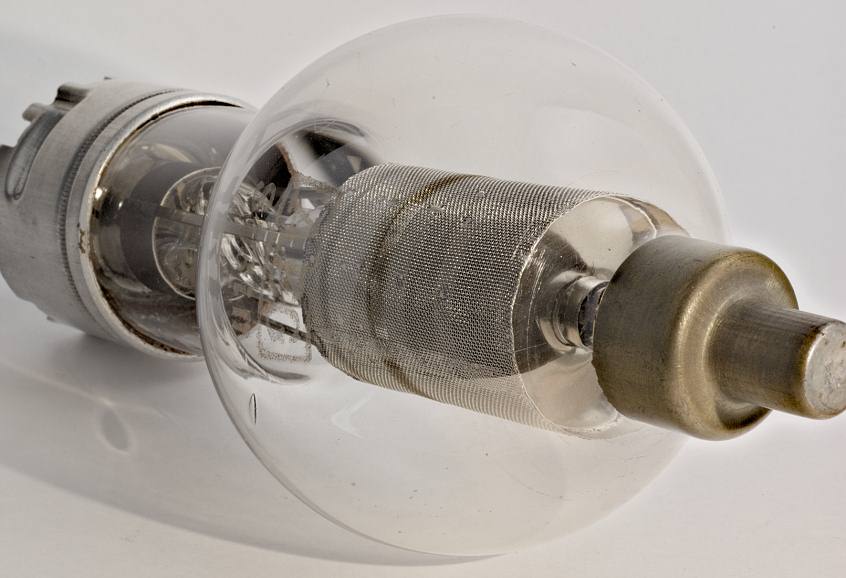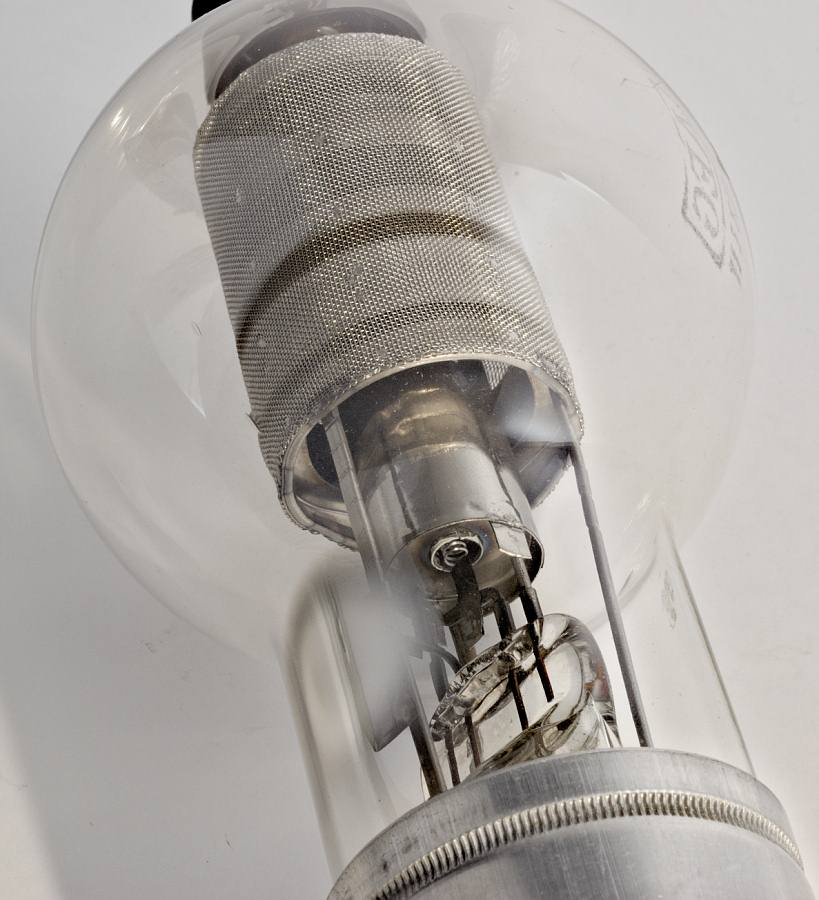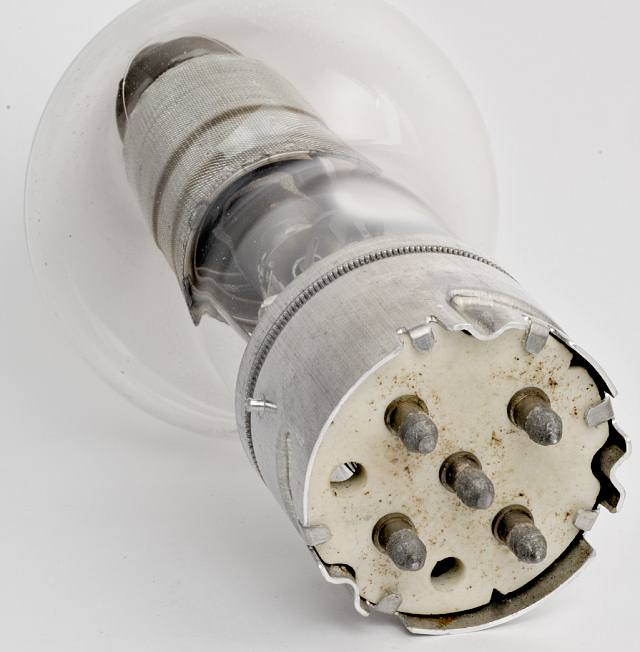 ---
Le contenu de ce site est sous copyleft

The content of this site is under copyleft

Der Inhalt dieser Website steht unter Copyleft