EDISWAN H.E./A.C.1 (HE/AC1) Grid Controlled Helium Timebase Relay
Thyratron
Thyratron valve designed for use in the timebase of oscilloscopes and early television receivers.
The MR/AC1 was a mercury vapour relay, while the HE/AC1 was a helium-filled type where a higher speed timebase was required.
The HE/AC1 was superseded by the Mazda T31.
Heater: 4 V • 1.2 A
Anode peak voltage: 150 V
Anode peak current: 150 mA
Control ratio: 20
Base: B5
Year: 1935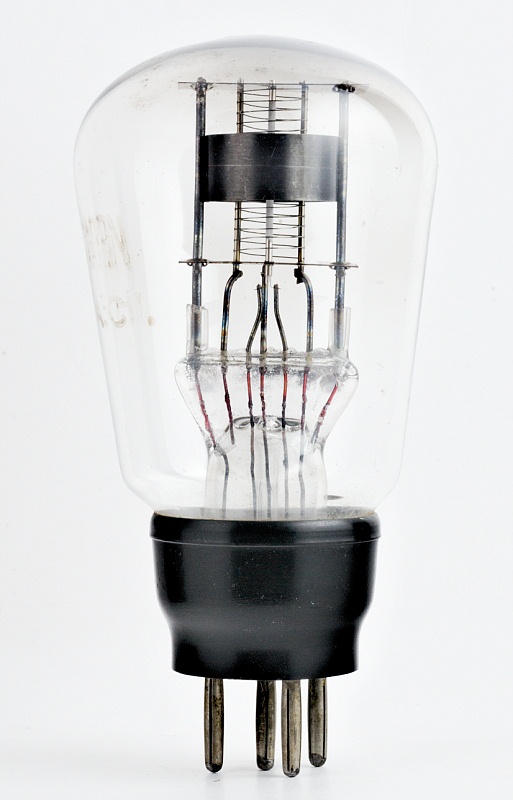 Hauteur • Height • Höhe : 112 mm • 4" 3/8
Diamètre • Diameter • Durchmesser : 55 mm • 2" 1/8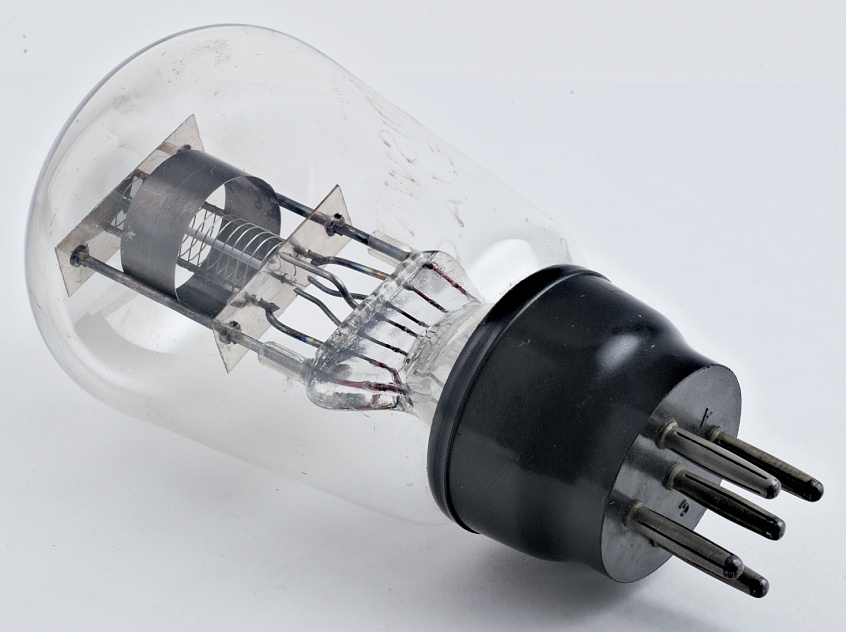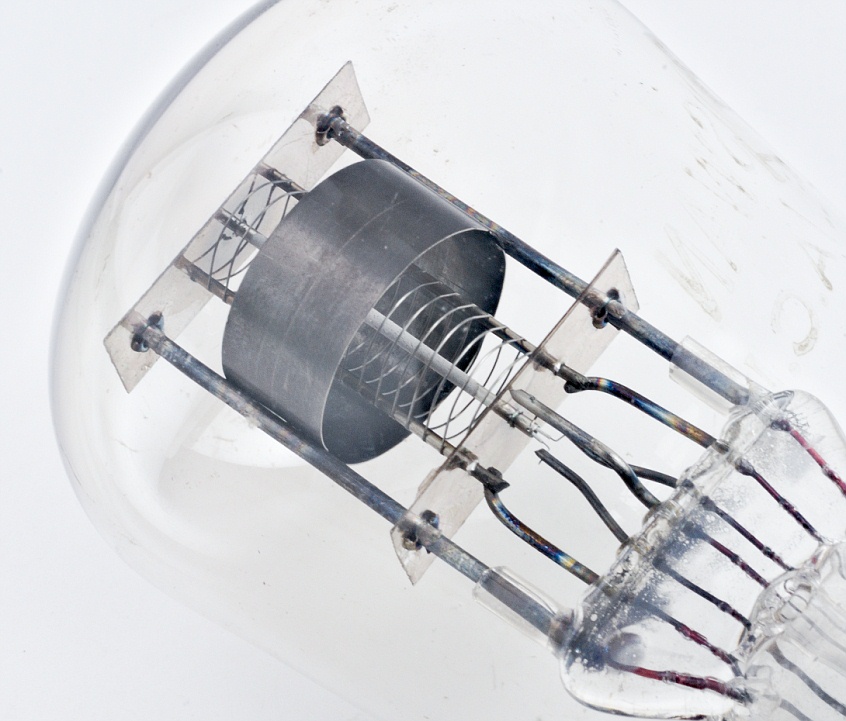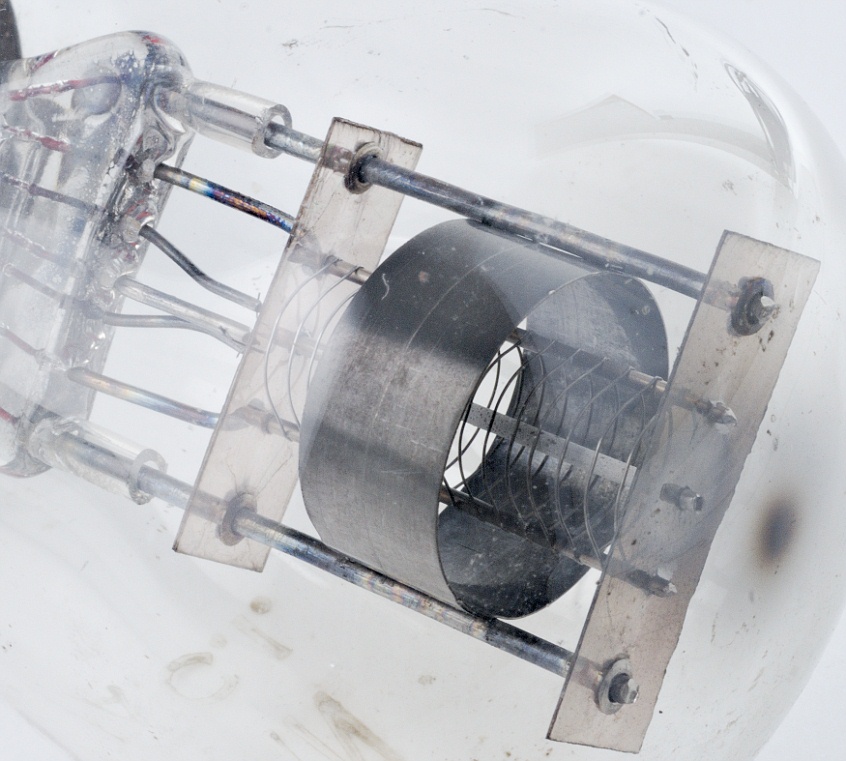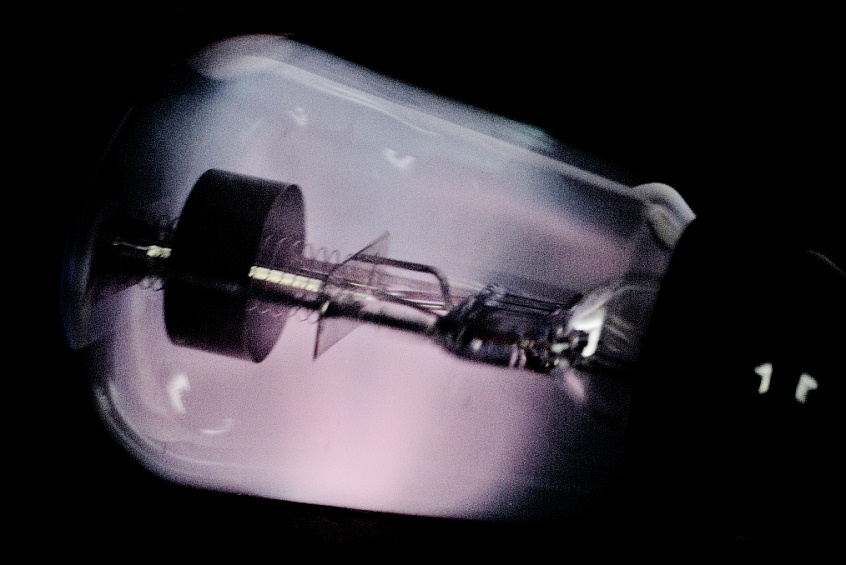 ---
Le contenu de ce site est sous copyleft

The content of this site is under copyleft

Der Inhalt dieser Website steht unter Copyleft