Стабилизирующего триода ГП-5
SVETLANA GP-5 Power Beam Triode
Triode de puissance à faisceau dirigé
Strahl Triode
The Svetlana GP-5 is a glass-envelope beam power triode intended for use as a shunt regulator or pulse modulator in high-voltage systems. It features anode operating voltage of 30 kV and a plate dissipation of 37.5 watts. Originally intended for color-TV voltage stabilization, the GP-5 is similar to the Telefunken ED500 and may be used to retrofit equipment which uses the American type 6BK4 or other high-voltage beam triodes.
Fiche technique • Data sheet • Datenblatt: GP5.pdf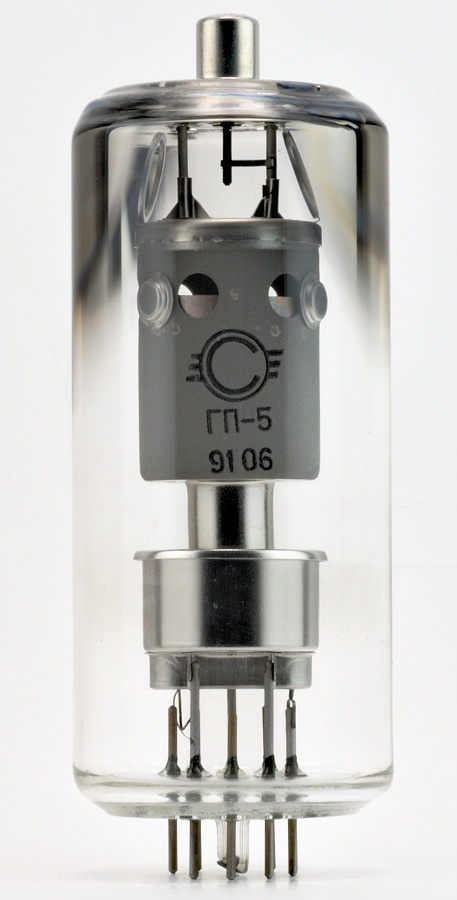 Hauteur • Height • Höhe : 12 cm • 4" 3/4
Diamètre • Diameter • Durchmesser : 44 mm • 1" 3/4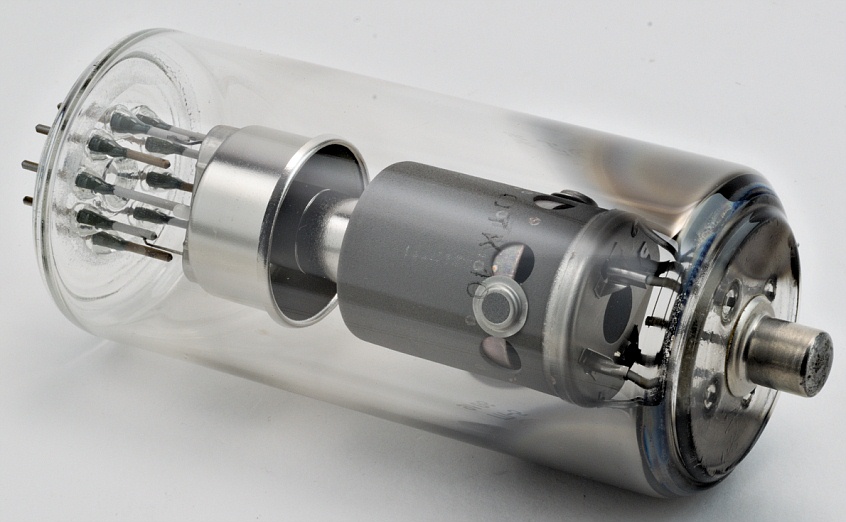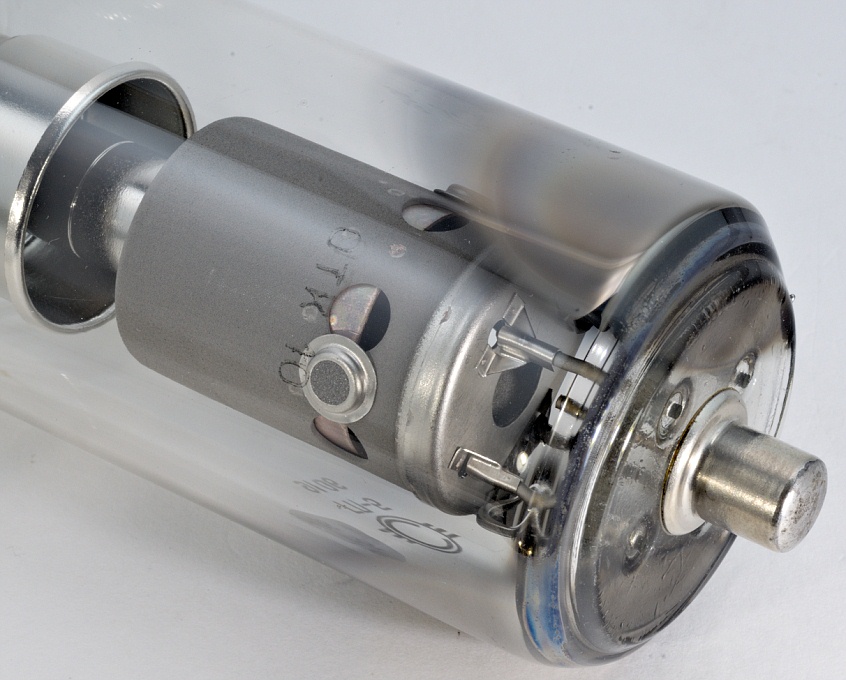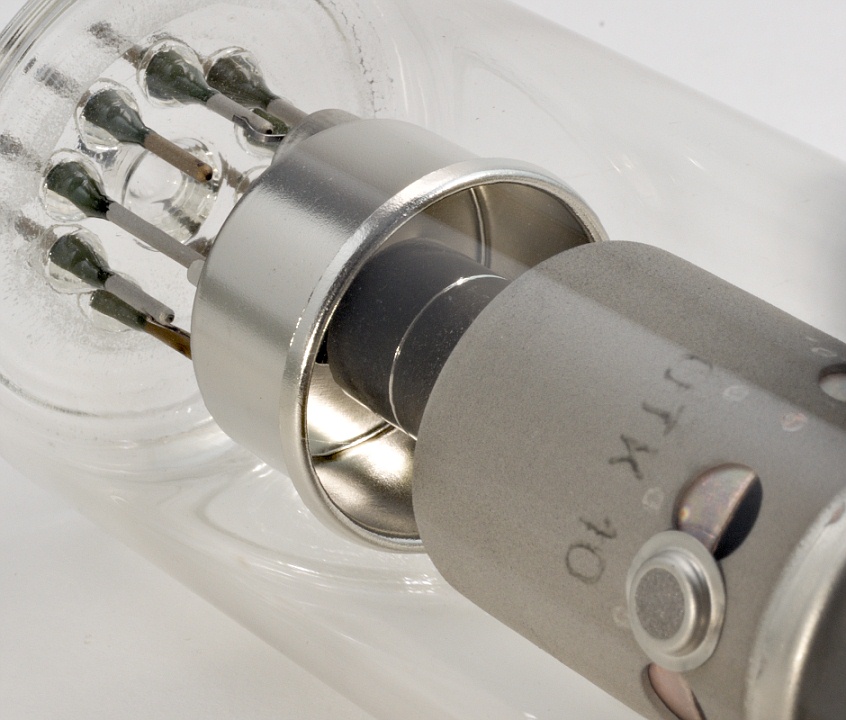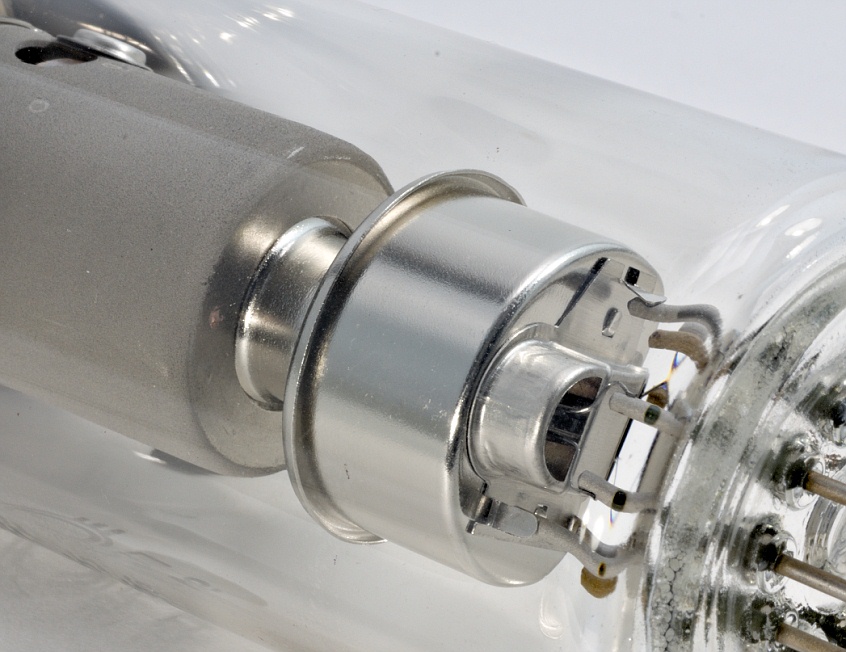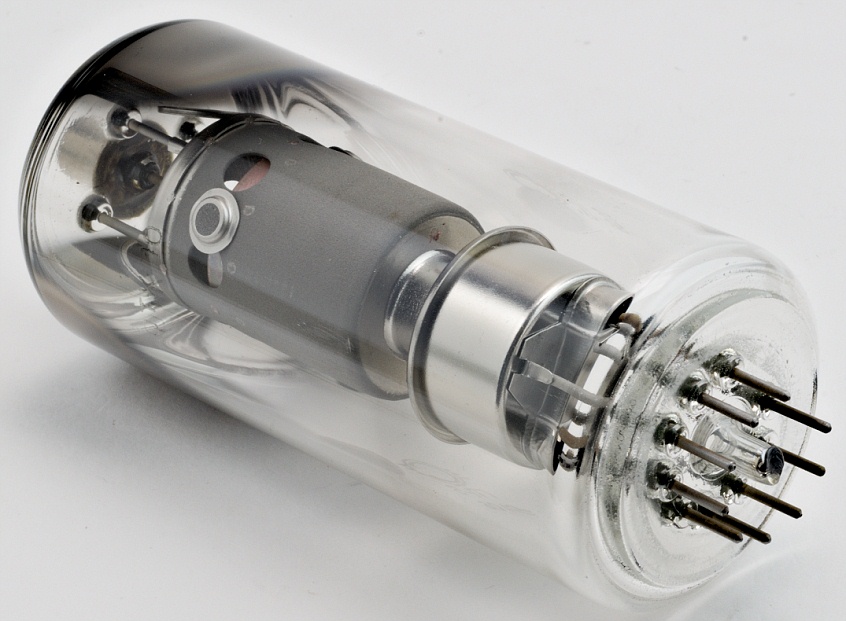 ---
Le contenu de ce site est sous copyleft

The content of this site is under copyleft

Der Inhalt dieser Website steht unter Copyleft