Western Electric 242C Triode
Triode d'émission
Sendetriode
Filamentary air-cooled triode, 100 W.
Used as AF or RF amplifier, modulator or oscillator.
Replaced 211D, 242A and 242B; could be used as a substitute for 241E.
Originally designed for sound-pictures and amateur use.
Used in the D-90684 broadcast amplifier; 5C, 6B, 7A Transmitters; 309A Police RTE, 20A and 23A Radio Transmitters, D-98653 oscillator-modulator units, the modified 12B Transmitter, and in short-wave stations; also in 450A1 and 451A (100 W and250 W) RTE.
Molybdenum plate and T18 bulb.
Altec was using 1500 per year in 1945.
Ef 10 V
If 3.25 A
Eb 1250 V
Ib 12 mA
μ 12.5
Gm 3600 μmhos
Rp 3500 ohms
Po 100 W

Hauteur • Height • Höhe : 20 cm • 7" 7/8
Diamètre • Diameter • Durchmesser : 57 mm • 2" 1/4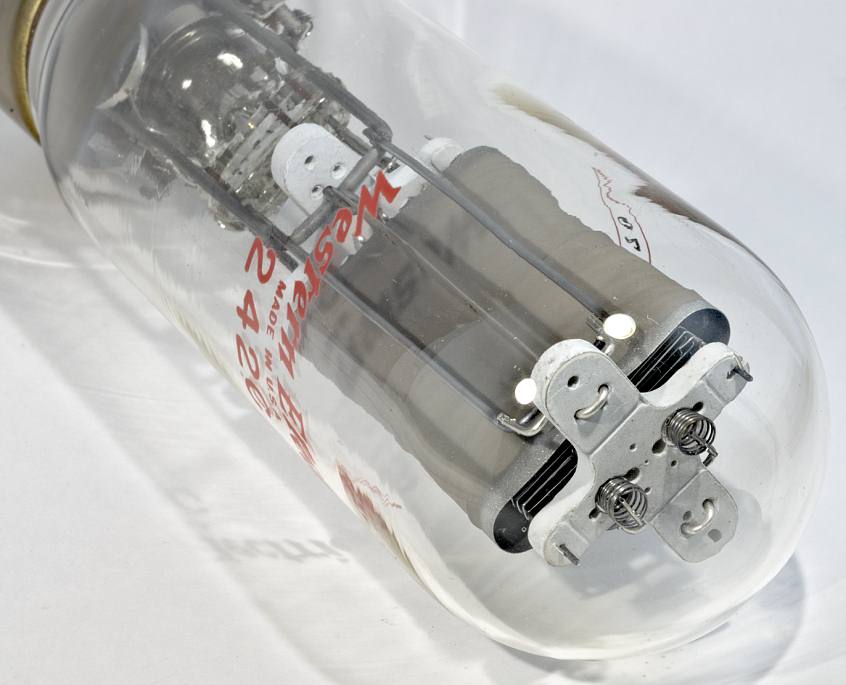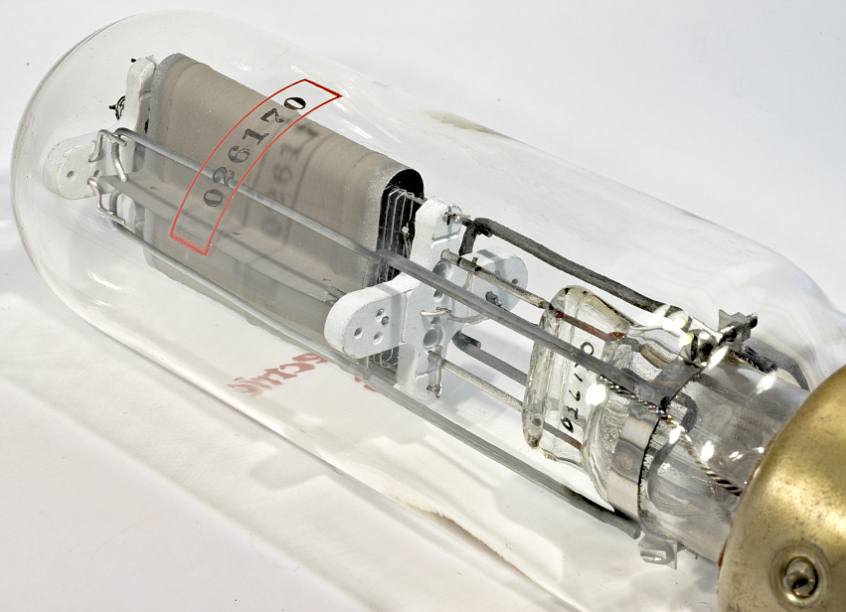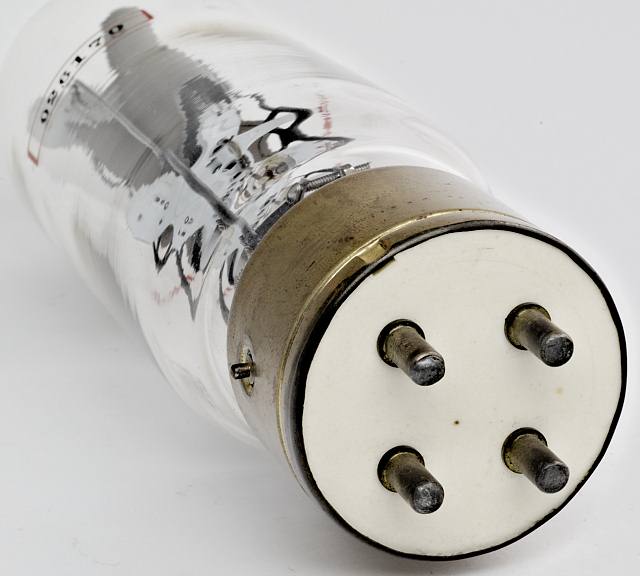 ---
Le contenu de ce site est sous copyleft

The content of this site is under copyleft

Der Inhalt dieser Website steht unter Copyleft