Western Electric DC167 Power Pentode (= 322A)
Pentode de puissance
Leistungspentode
Prototype.
Filamentary air-cooled 125-W pentode for use in 27A and 27AA ten-frequency radio transmitters.
Intended for use as an RF power amplifier, modulator, or harmonic generator at intermediate power levels.
The 332A is identical, except that it has the suppressor-grid terminal connected directly to the center of the filament.
Similar types: Westinghouse/GE/RCA/Taylor 803, Raytheon 28A, and VT-106.
Fiche technique • Data sheet • Datenblatt: 322A-332A.pdf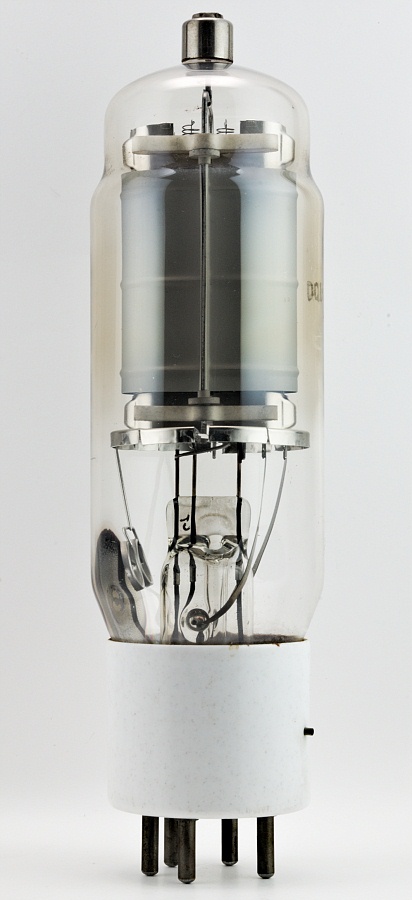 Hauteur • Height • Höhe : 232 mm • 9" 1/8
Diamètre • Diameter • Durchmesser : 63 mm • 2" 1/2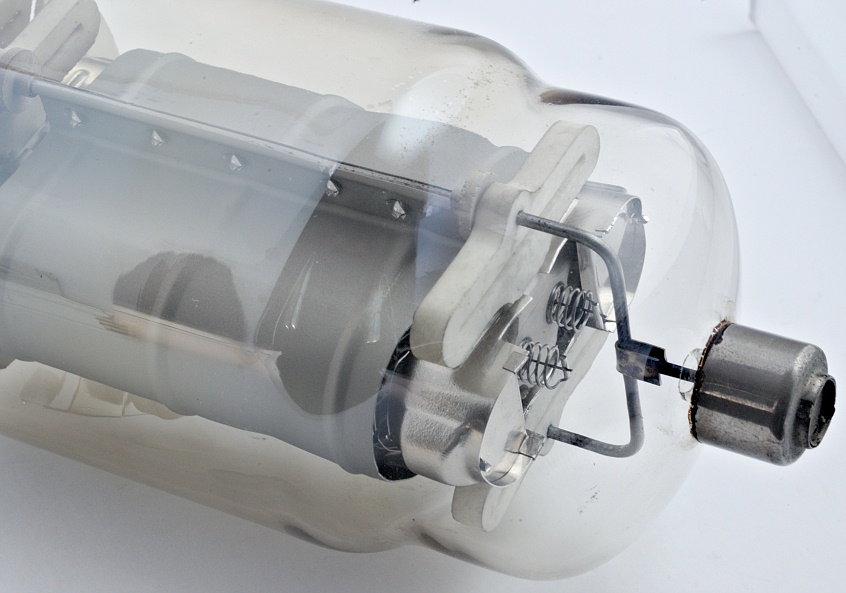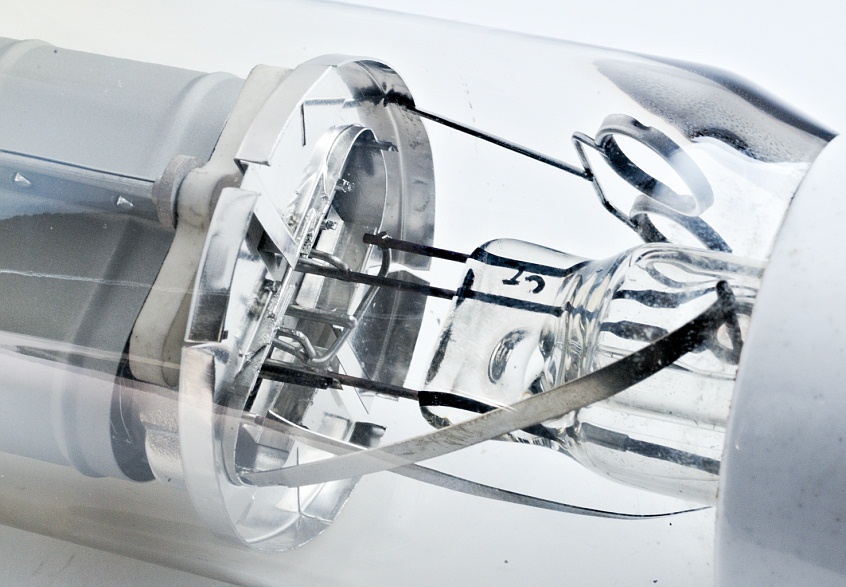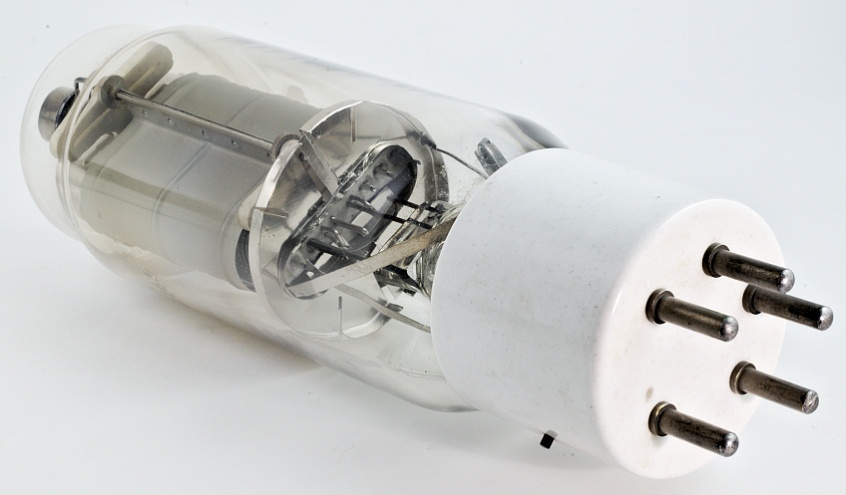 ---
Le contenu de ce site est sous copyleft

The content of this site is under copyleft

Der Inhalt dieser Website steht unter Copyleft