Western Electric 416B UHF-SHF Planar Triode
Triode à structure plane
Scheibentriode
The 416 series (A through D) were used as transmitter amplifiers in the TD2 and TD3D radio systems.
Frequency 3.7 to 4.2 GHz.
The 416B was developed in 1962. The anode is made from an iron-nickel-cobalt alloy and a metalized ceramic disc. The cathode is formed from centerless ground nickel rod. Grid-to-cathode spacing is maintained by a selected shim of oxygen-free copper. The grid frame material is molybdenum.
Fiche technique • Data sheet • Datenblatt: 416B.pdf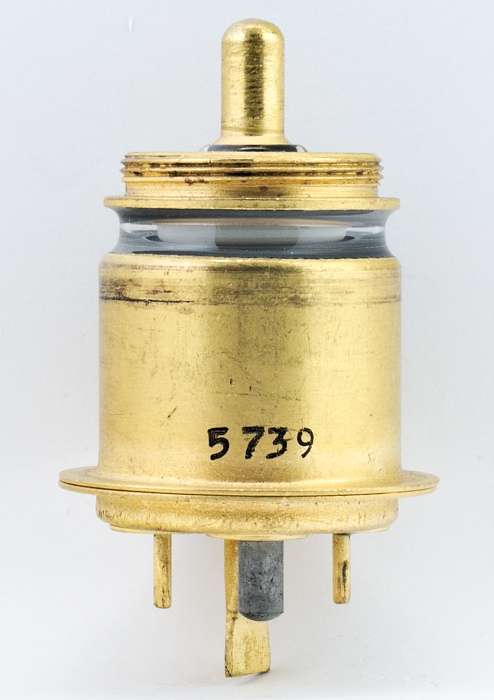 Hauteur • Height • Höhe : 47 mm • 1" 7/8
Diamètre • Diameter • Durchmesser : max. 28 mm • 1" 1/8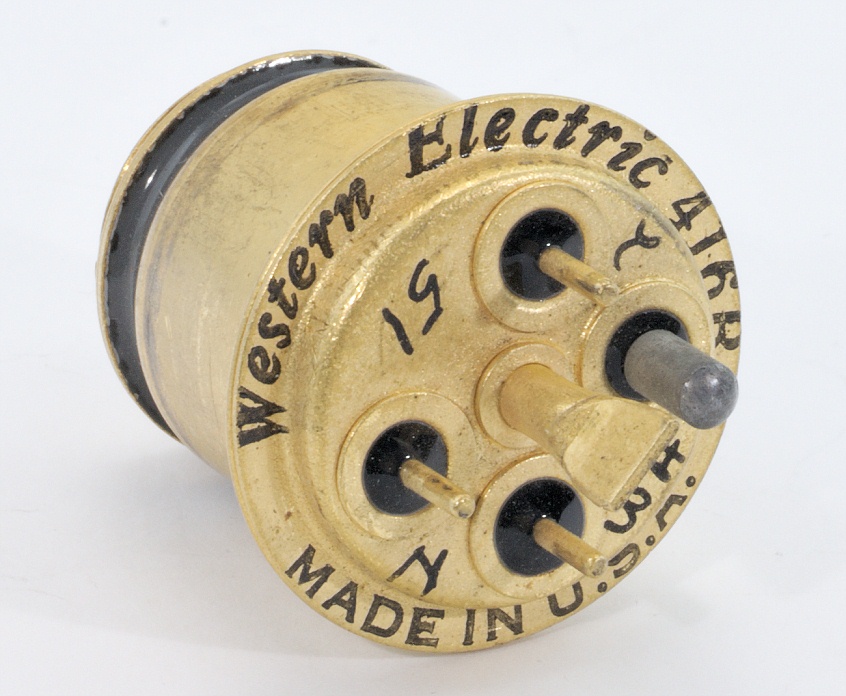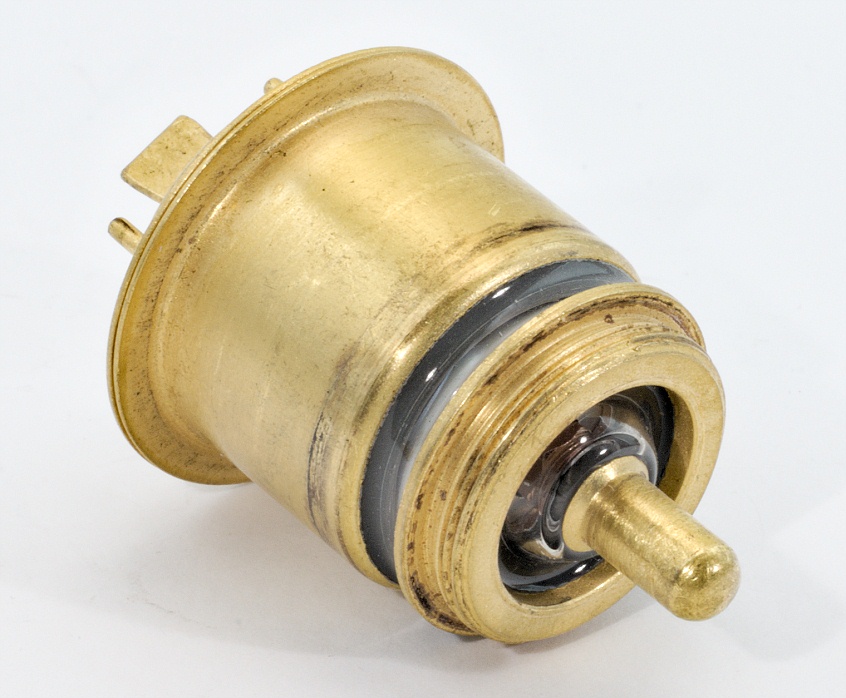 ---
Le contenu de ce site est sous copyleft

The content of this site is under copyleft

Der Inhalt dieser Website steht unter Copyleft