Western Electric VT-25-A Power Triode
Triode de puissance
Leistungstriode
The VT25A (and the related VT52) were designed by Raytheon to meet the need of the US Army Air Corps to have tubes in airborne radio sets that would give constant output when powered from a generator both at engine idle and at full rpm, a range between about 6.5V and 7.5V.
The early Raytheon tubes marked VT25 were technically VT25A tubes. When Raytheon ceased making both VT25(A) and VT52 tubes, the job of supplying these types went to Western Electric. Part of the specification included a slightly higher plate dissipation requirement, and the plates of the VT25A as made by Western Electric are larger than those of a standard type 10.
The early labeling of the VT25A as "VT25" caused some confusion, since a standard VT25/10Y tube cannot be used in transmitters requiring a VT25A. The following Signal Corps Special Notice was meant to clear up the confusion. At the same time it demonstrates that the Western Electric VT25 and VT25A tubes are the same.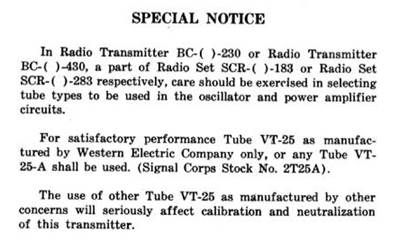 Notice from a late version of the SCR-183 Instruction Manual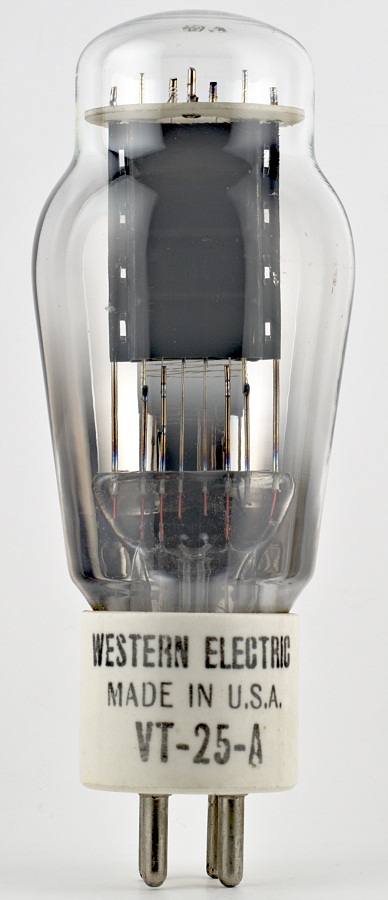 Hauteur • Height • Höhe : 13,7 cm • 5" 3/8
Diamètre • Diameter • Durchmesser : 51 mm • 2"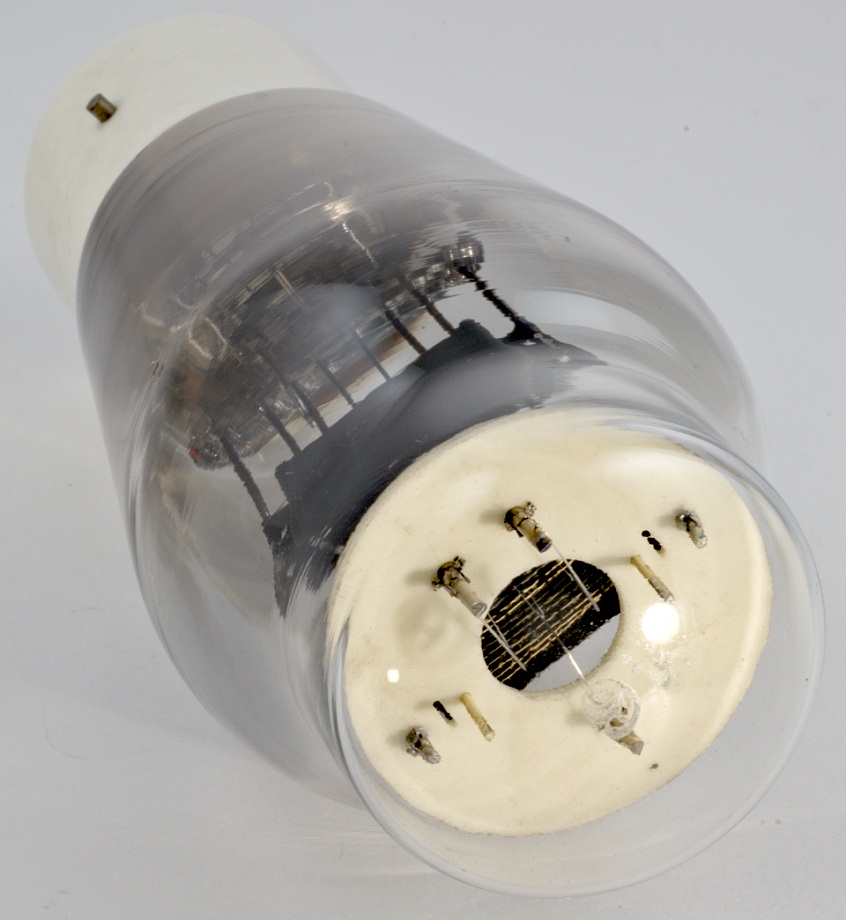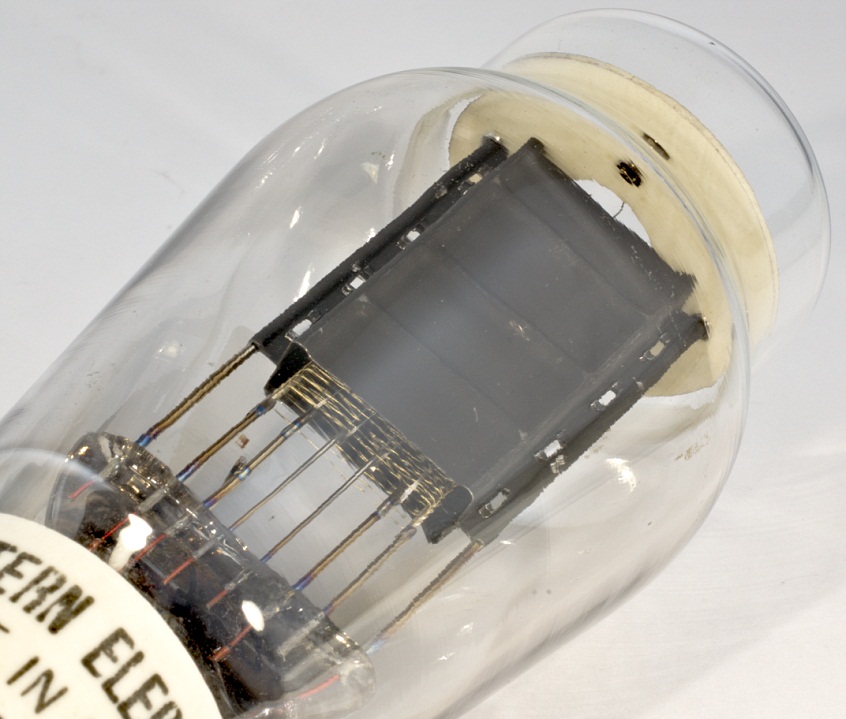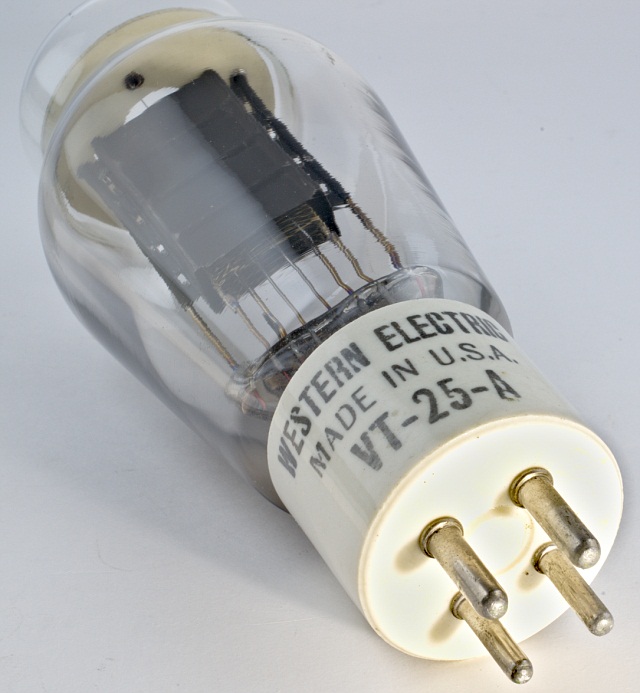 Data for the 2C25 (the unregistered commercial number for the VT25A) appears in at least the 1948 and 1961 editions of P.H. Brans' Vade-Mecum: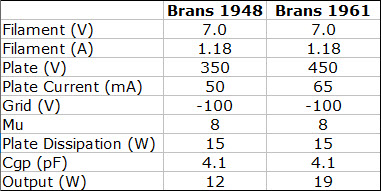 ---
Le contenu de ce site est sous copyleft

The content of this site is under copyleft

Der Inhalt dieser Website steht unter Copyleft