GEC CV1098 Pulsed Radar Triode
Triode d'émission
Sendetriode
These valves were capable of operating at 100 MHz, and with suitable precautions at up to 250 MHz. They were used in the Chain Home Low transmitters during the beginning of WW2. They also replaced the NT57T silica valves in the MB2 mobile ground radar transmitter.
100 kW peak pulse output.
The CV1098 was sent over to the United States, from which they created their equivalent in the 1940's (the Westinghouse VT98).
The CV1098 required forced-air cooling at 90 cu.ft./min.
Fiche technique • Data sheet • Datenblatt: CV1098.pdf
See also • Voir aussi • Siehe auch :
• WESTINGHOUSE VT98 10E-224 Pulsed Radar Triode
• WESTINGHOUSE VT98 Pulsed Radar Triode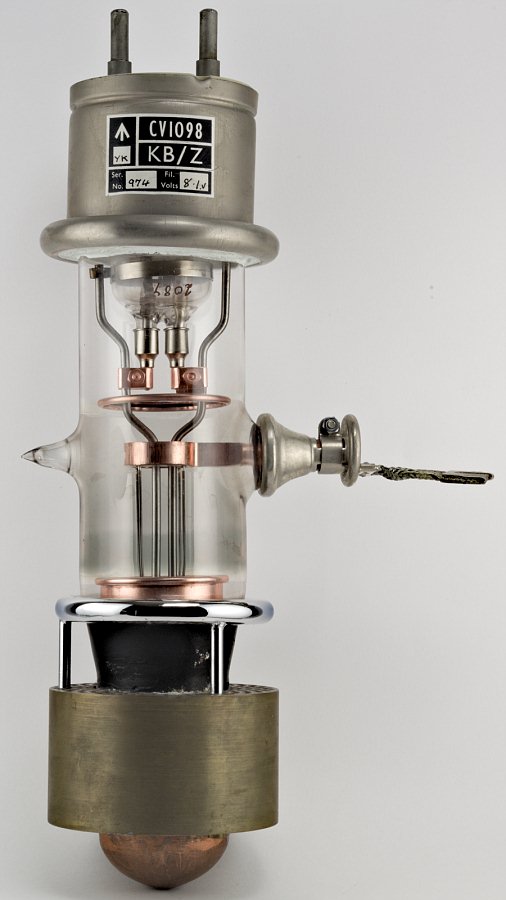 Hauteur • Height • Höhe : 34,5 cm • 13" 9/16
Diamètre • Diameter • Durchmesser : 6,4 cm • 2" 1/2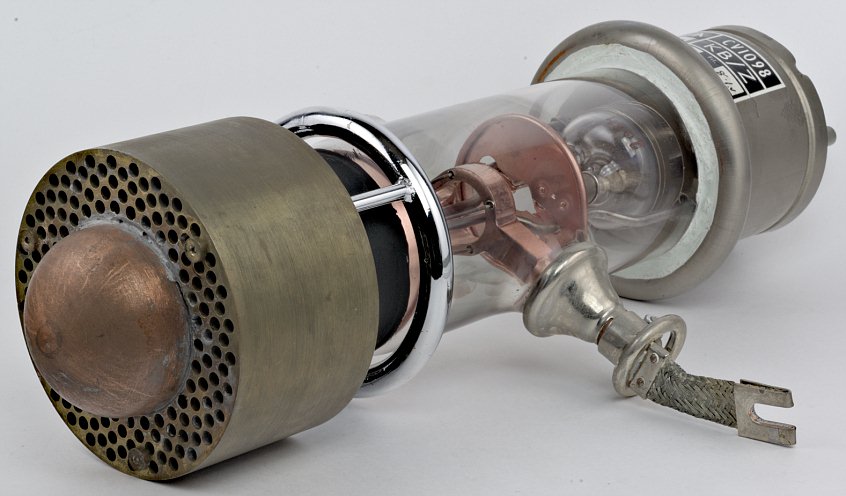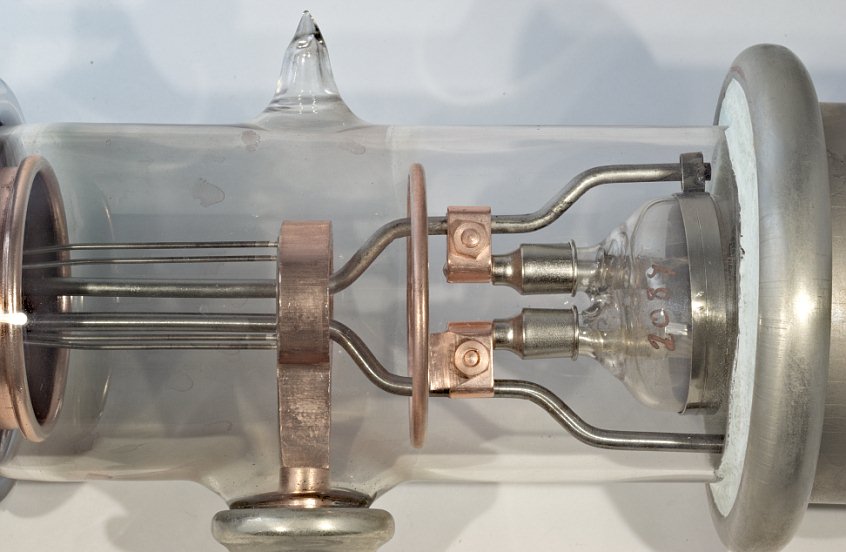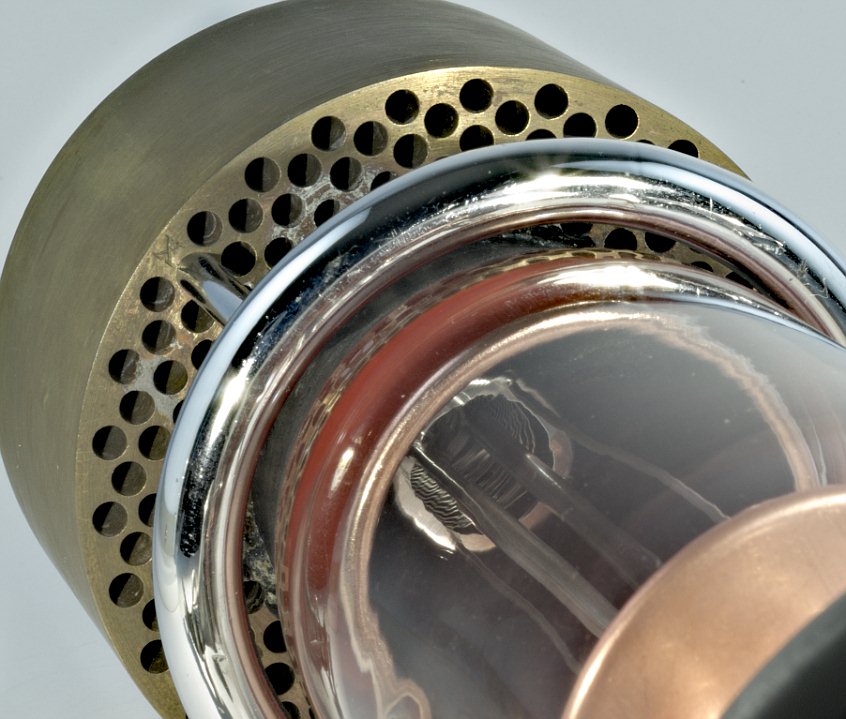 ---
Le contenu de ce site est sous copyleft

The content of this site is under copyleft

Der Inhalt dieser Website steht unter Copyleft