General Electric GL-813 Beam Power Pentode
Pentode de puissance
Leistungspentode
The GL-813 is a 125 watt dissipation beam pentode with full ratings to 30 MHz.
First marketed by RCA in 1938, it was used in the ART-13 airborne transmitter.
After the War, it continued to be one of the most successful and long-lived tubes for amateur radio.
Fiche technique • Data sheet • Datenblatt: GL-813.pdf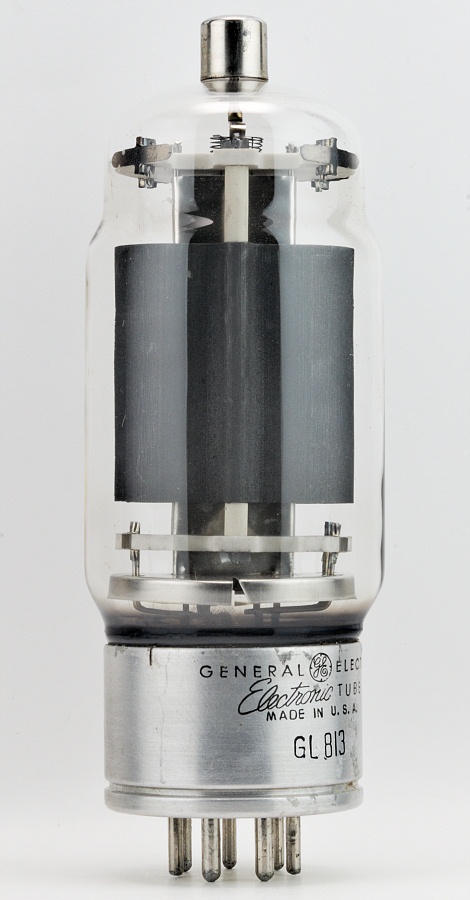 Hauteur • Height • Höhe : 184 mm • 7" 1/4
Diamètre • Diameter • Durchmesser : 63 mm • 2" 1/2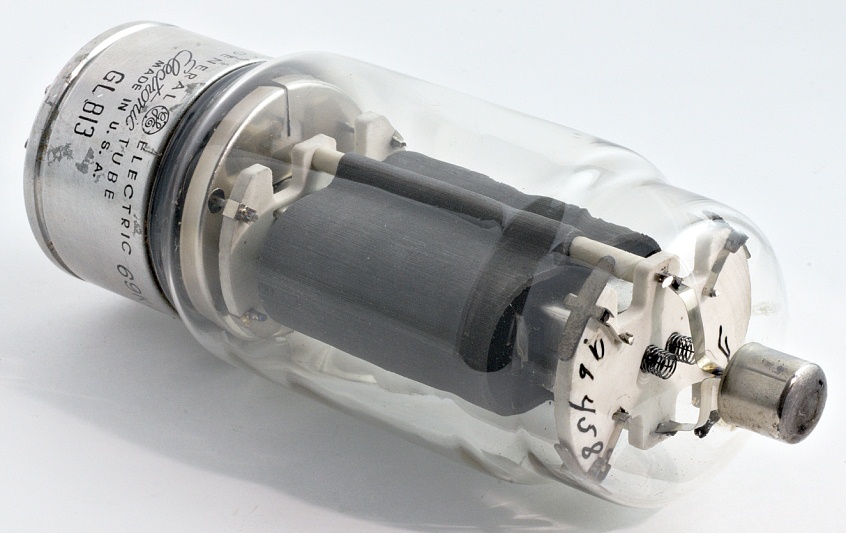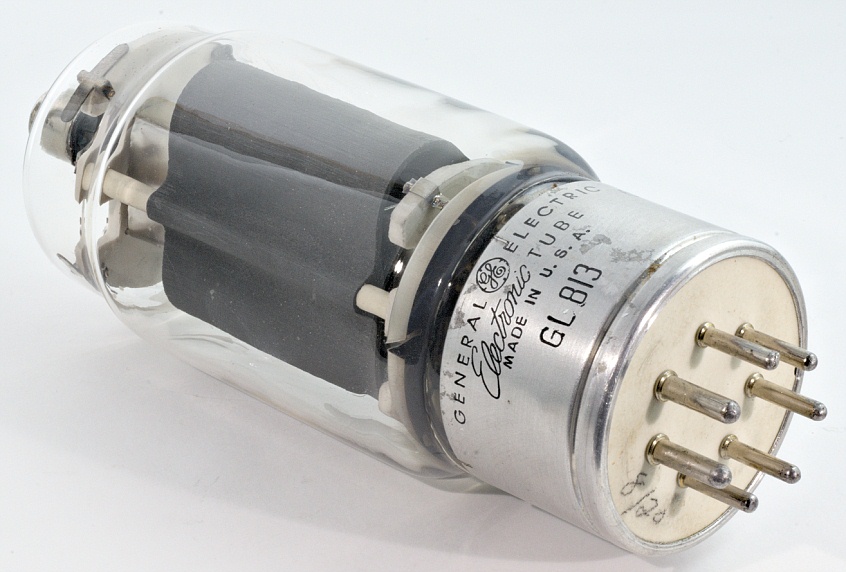 ---
Le contenu de ce site est sous copyleft

The content of this site is under copyleft

Der Inhalt dieser Website steht unter Copyleft