RCA 2C40 Lighthouse UHF Planar Triode
Triode UHF à disques scellés
Hochfrequenz-Triode
One of the early lighthouse planar triodes developed during WWII, usable as an RF amplifier up to 1,200 MHz and a CW oscillator up to 3.370 GHz.
Pulsed operation possible, delivering up to 300 W out at 3 GHz.
Supersedes types 446-A and 446-B in military equipment.
Fiche technique • Data sheet • Datenblatt: 2C40.pdf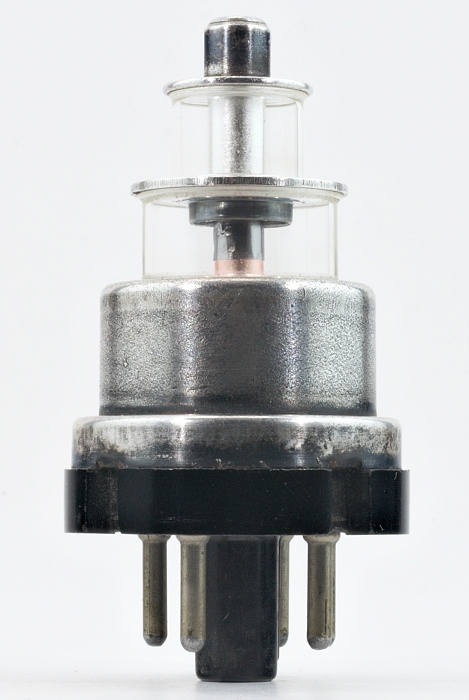 Hauteur • Height • Höhe : 63 mm • 2" 1/2
Diamètre • Diameter • Durchmesser : max. 33 mm • 1" 5/16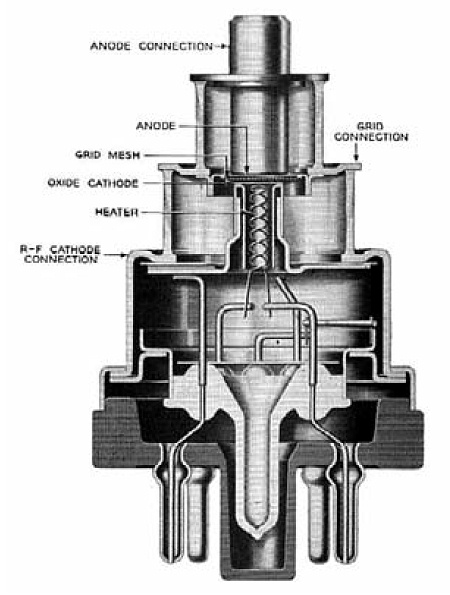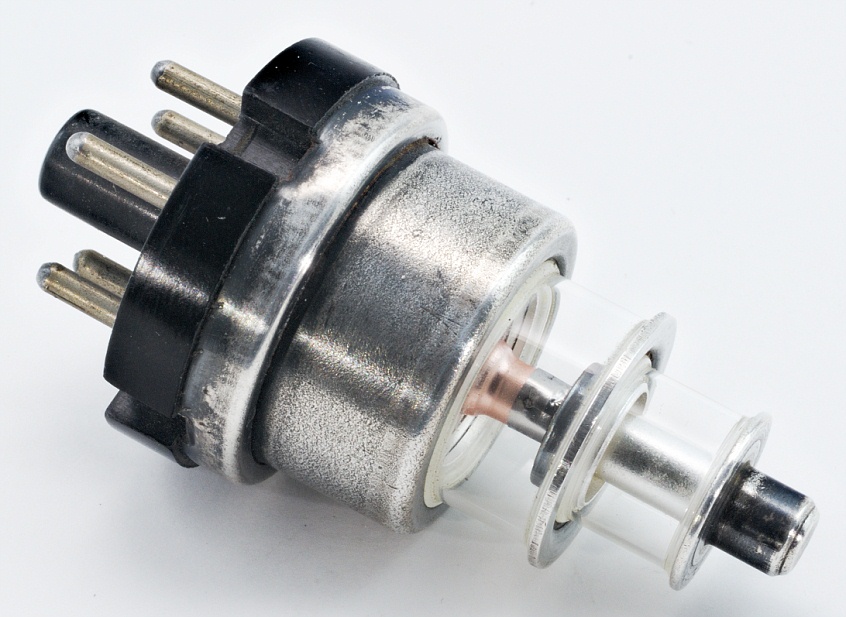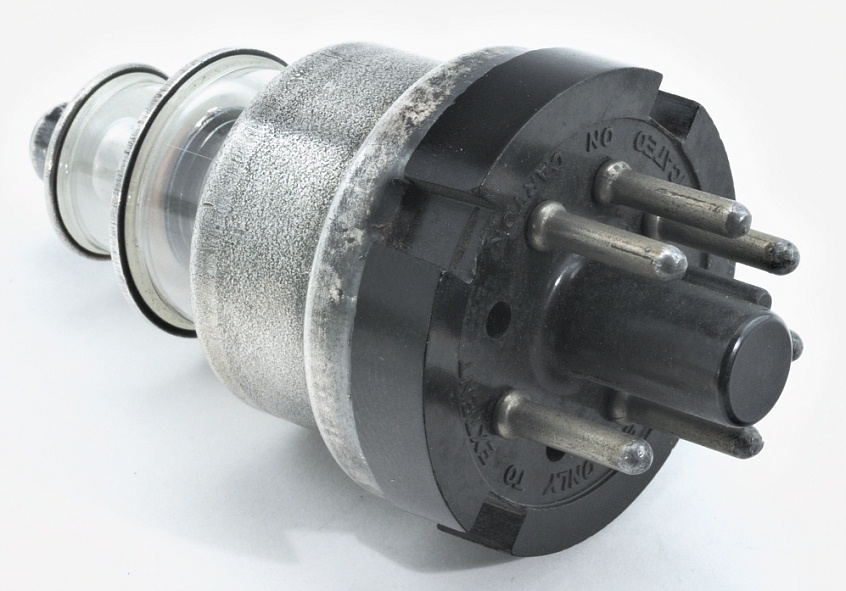 ---
Le contenu de ce site est sous copyleft

The content of this site is under copyleft

Der Inhalt dieser Website steht unter Copyleft