GENERAL ELECTRIC 7077 Metal-Ceramic UHF Planar Triode
Triode UHF à structure plane
Metall-Keramik Scheibentriode
The 7077 is a high-mu triode primarily intended for use as an RF amplifier in the UHF range. It features an extremely low noise figure throughout its frequency range.
The 7077 is especially suited for use where unfavorable conditions of mechanical shock, mechanical vibration, and nuclear radiation are encountered.
Fiche technique • Data sheet • Datenblatt: 7077.pdf
Thanks to † Bill Wagner who donated this tube.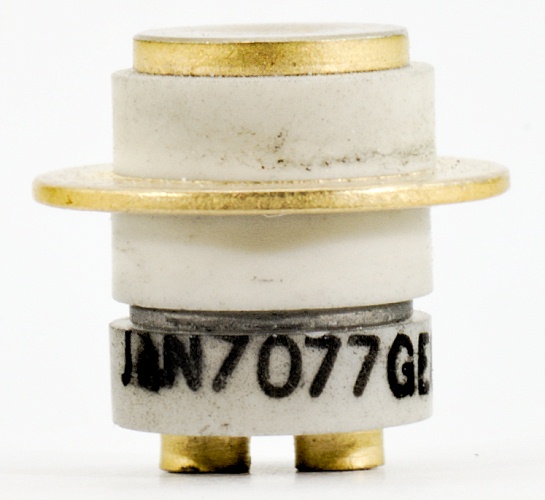 Hauteur • Height • Höhe : 11 mm • 7/16"
Diamètre • Diameter • Durchmesser : max. 12 mm • 1/2"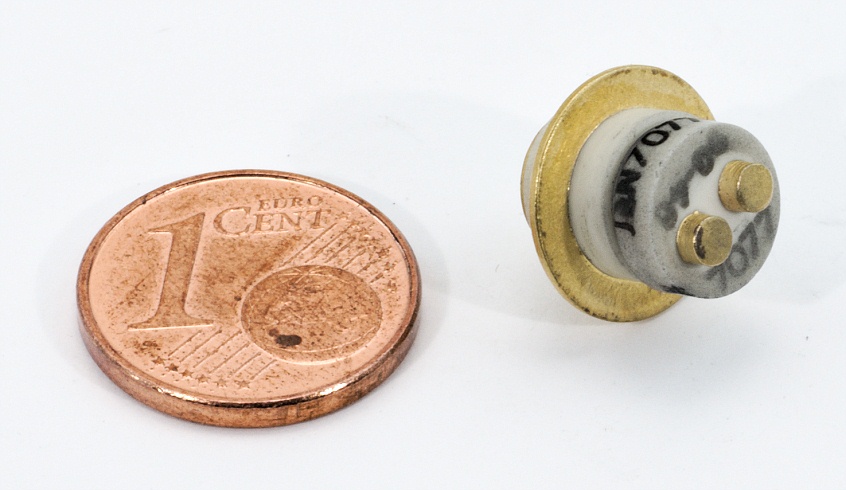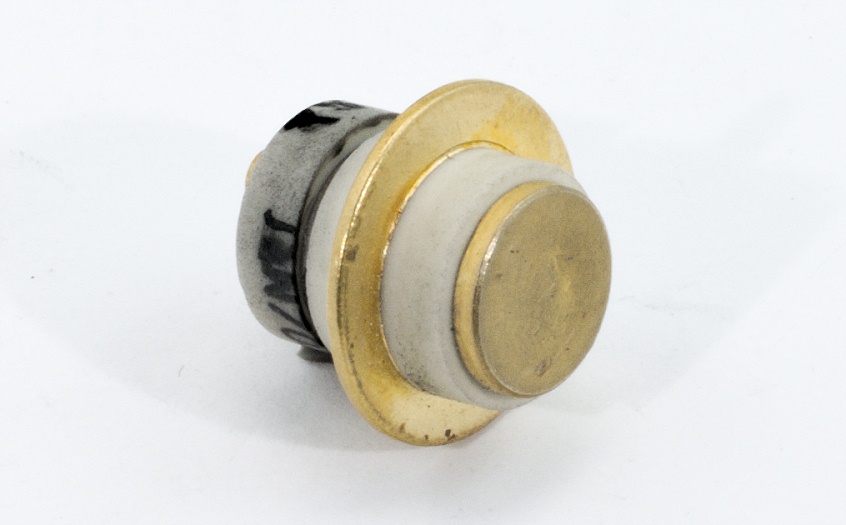 ---
Le contenu de ce site est sous copyleft

The content of this site is under copyleft

Der Inhalt dieser Website steht unter Copyleft