MARCONI's Wireless Telegraph RS255
20 kW-Sendetriode mit Wasserkühlung
Water Cooled Triode
Triode refroidie par eau

This tube constitutes a enigma! Its construction is typically German (Telefunken or Siemens, see RS250 and RS260), but "MARCONI Made in England" is etched on the glass... Any help welcome!

Diese Röhre stellt ein Rätsel dar! Seine Konstruktion ist typisch deutsch (Telefunken oder Siemens, siehe RS250 und RS260), aber "MARCONI Made in England" wird auf dem Glas geätzt... Jede Hilfe willkommen!

Ce tube constitue une énigme ! Sa construction est typiquement allemande (Telefunken ou Siemens, voir RS250 et RS260), mais "MARCONI Made in England" est gravé sur le bulbe... Toute aide est bienvenue !
Fiche technique • Data sheet • Datenblatt: RS255.pdf

Hauteur • Height • Höhe : 69 cm • 27" 3/16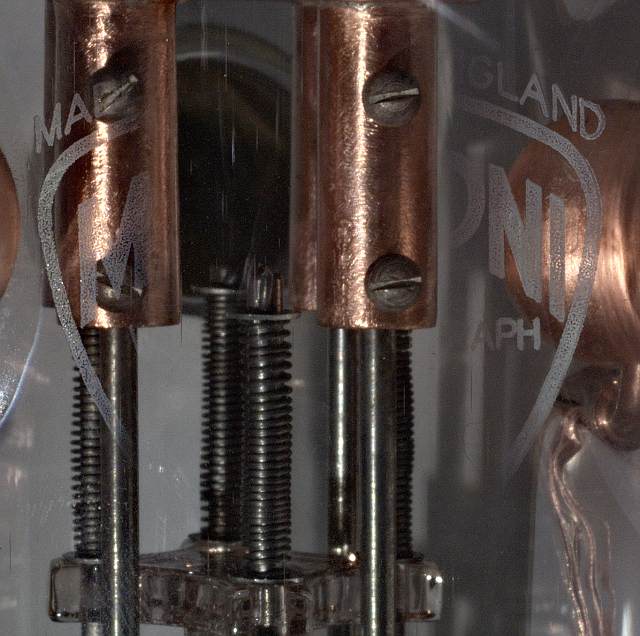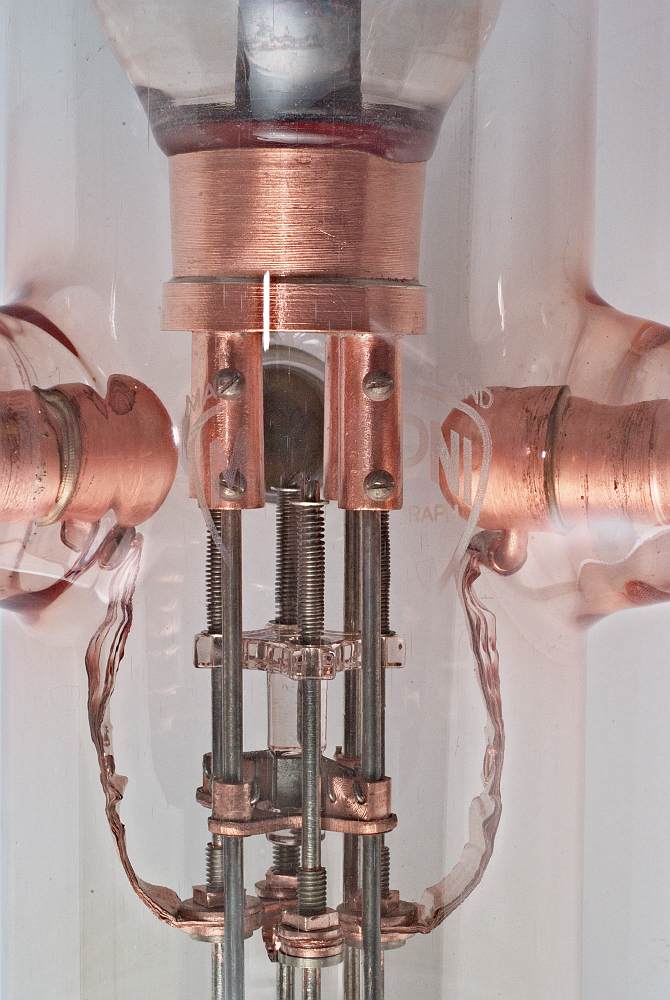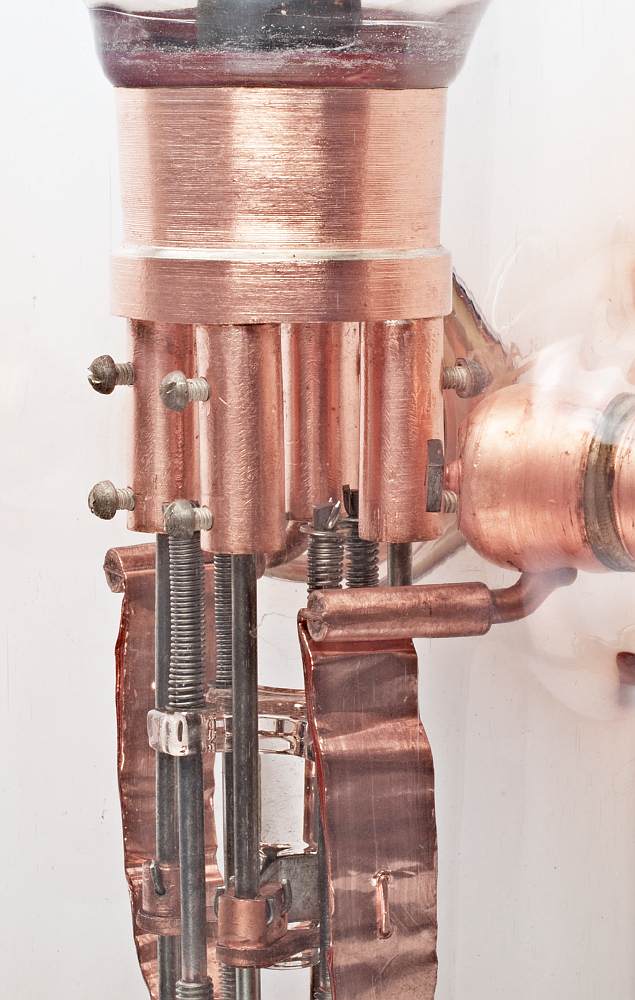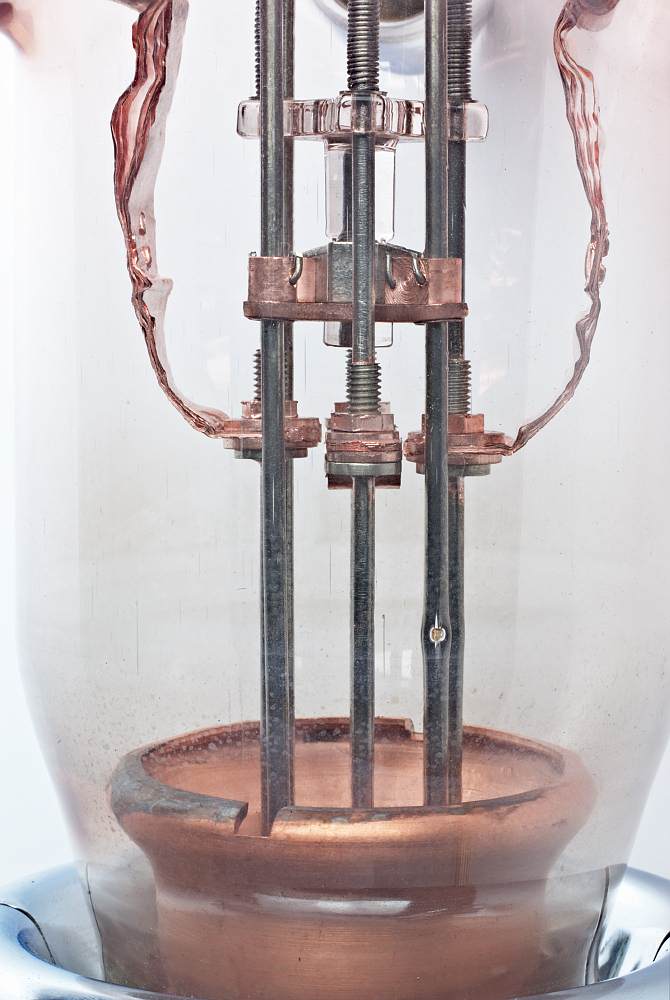 ---
Le contenu de ce site est sous copyleft

The content of this site is under copyleft

Der Inhalt dieser Website steht unter Copyleft