S.E.T. TV.801 Triode
Solus Electronic Tubes Ltd (S.E.T.) (United Kingdom) was a subsidiary company of General Radiological Ltd.
S.E.T. originally made cold cathode tubes, but they also manufactured a rotating anode X-ray tube type TX.801, a flash X-ray tube type TX.102, a control valve type TV.501, and two rectifying valves type TV.201 and TV.205. The TV.501 and TV.801 valves were especially designed for high-voltage switching and control purposes, but the facilities which they offer have been so valuable that they have found applications in quite different fields.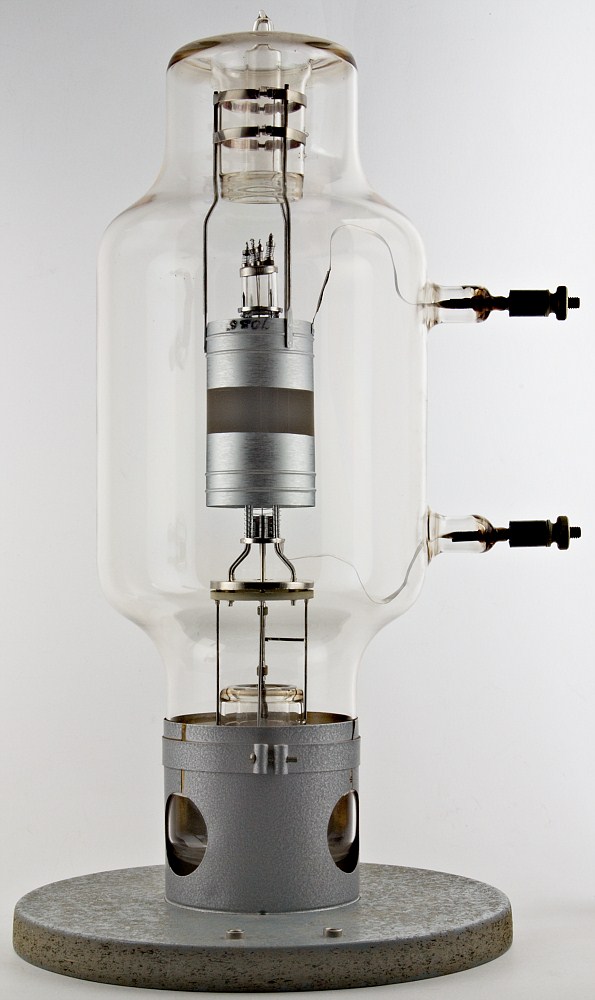 Hauteur • Height • Höhe : 39 cm • 15" 3/8
Diamètre • Diameter • Durchmesser : 15 cm • 5" 15/16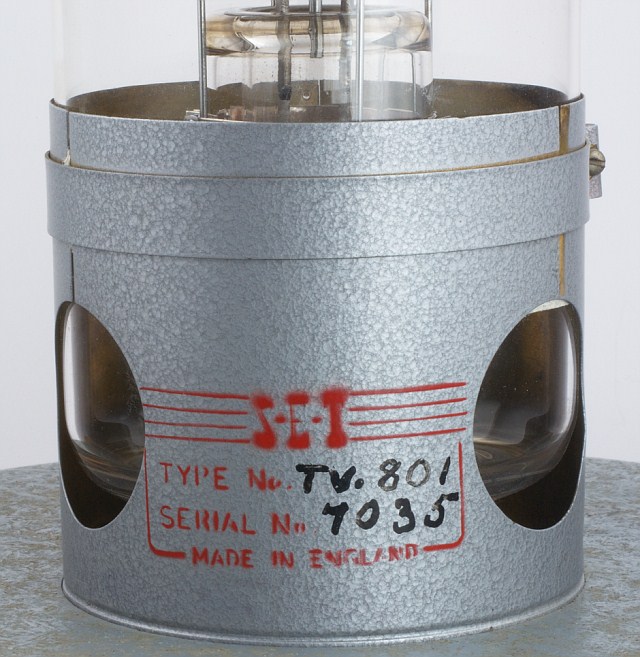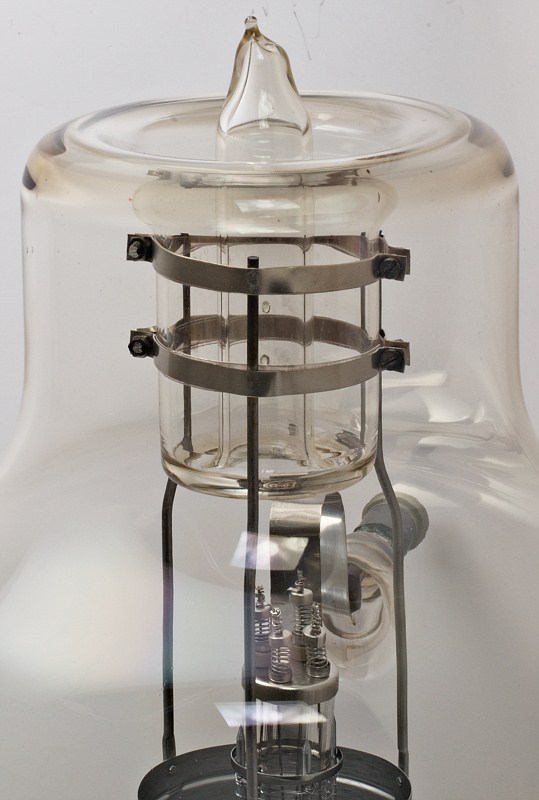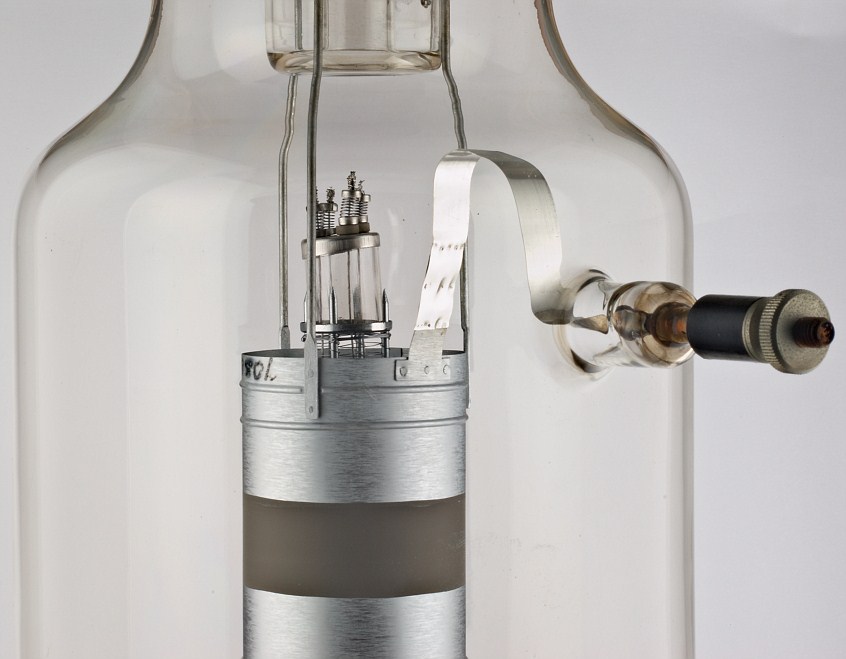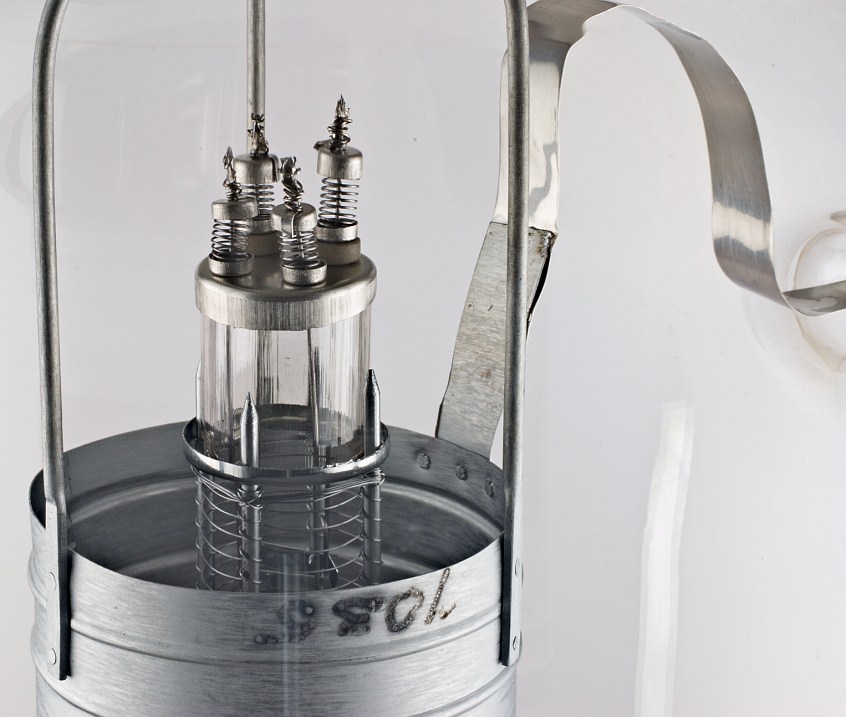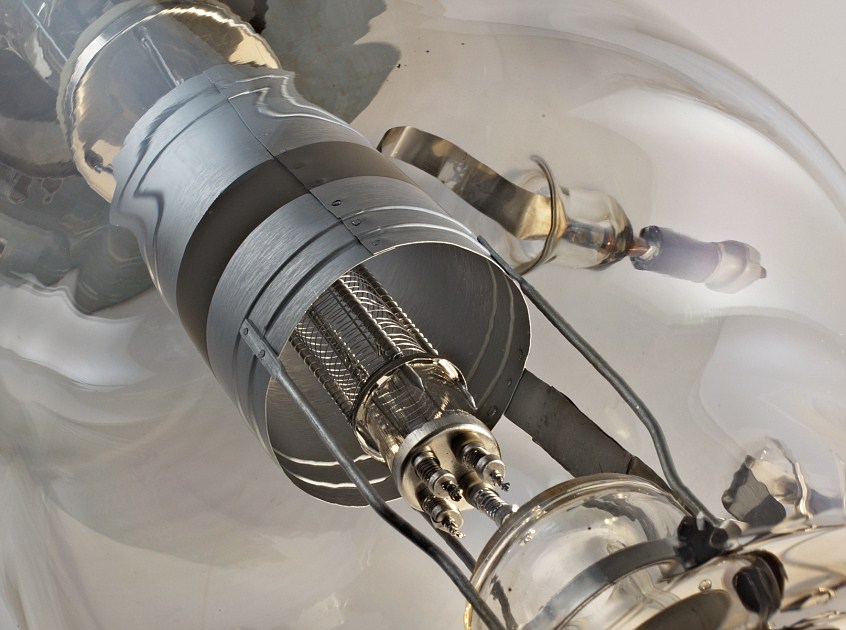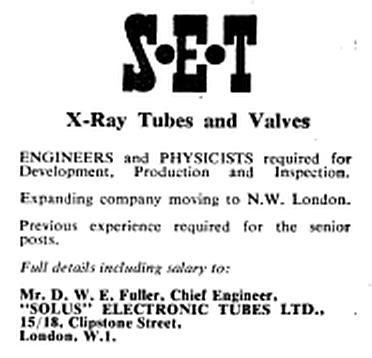 Job offer published in The New Scientist, 15 October 1959.
---
Le contenu de ce site est sous copyleft

The content of this site is under copyleft

Der Inhalt dieser Website steht unter Copyleft