Western Electric D-156548 UHF "Doorknob" Transmitting Triode
Triode haute fréquence (« bouton de porte »)
Hochfrequenz-Triode (Knopfröhre)
1941.
Small double-ended doorknob-type air-cooled triode similar to 368A (5 W at 750 MHz).
Used in 30A RT, which was part of the 1A Altimeter; gave 5 to 20 watts depending on frequency.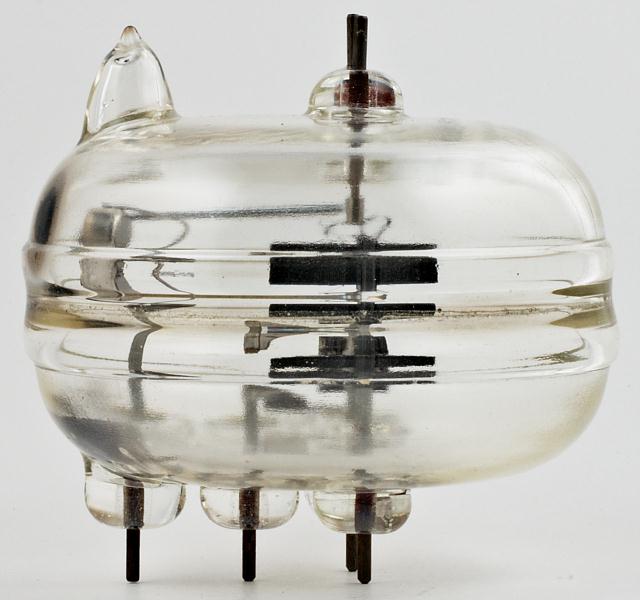 Hauteur • Height • Höhe : 62 mm • 2" 1/2
Diamètre • Diameter • Durchmesser : 66 mm • 2" 5/8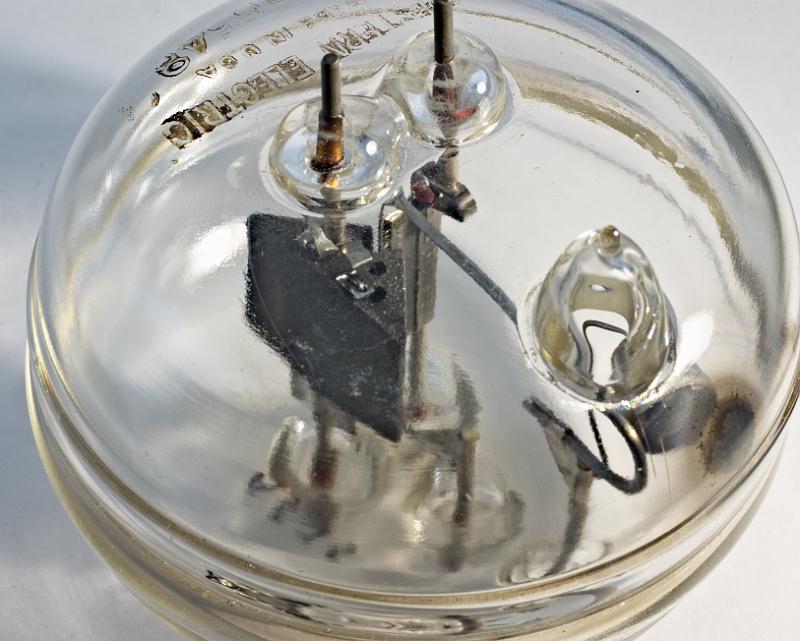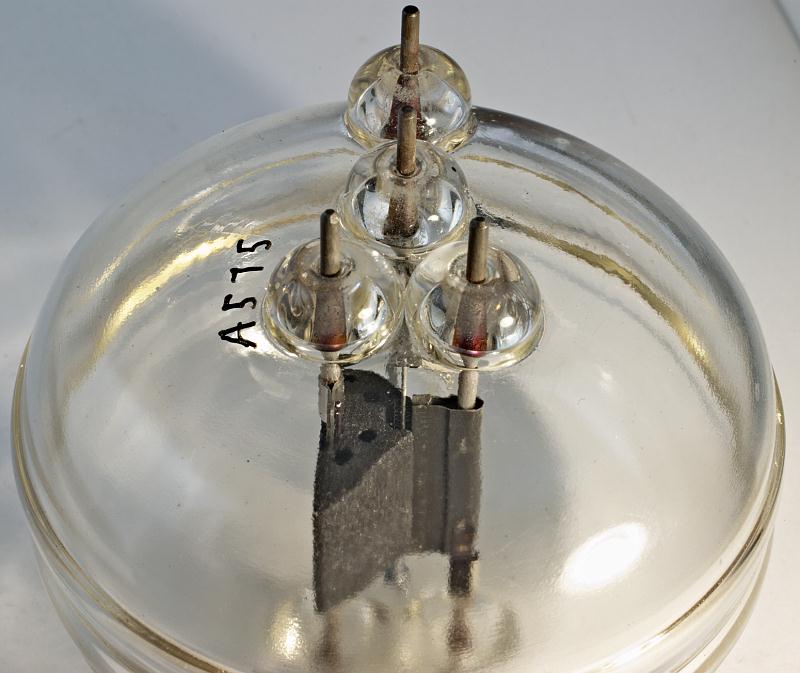 ---
Le contenu de ce site est sous copyleft

The content of this site is under copyleft

Der Inhalt dieser Website steht unter Copyleft