Scientific Services Co. 103E Photoionization Detector Lamp
Détecteur à photo-ionisation pour chromatographie en phase gazeuse
Photoionisationsdetektor für die Gaschromatographie
Scientific Services Co., Cairo, Egypt
Photoionisation detector lamps are used in gas chromatography applications, for trace gas monitoring and ionisation of samples for mass spectrometry and in portable instruments for gas analysis. PID lamps emit ultraviolet light to ionize organic vapour molecules. During ionization, free electrons are generated which produce a current proportional to the number of ions present and resulting signal is interpreted as total organic vapour concentration.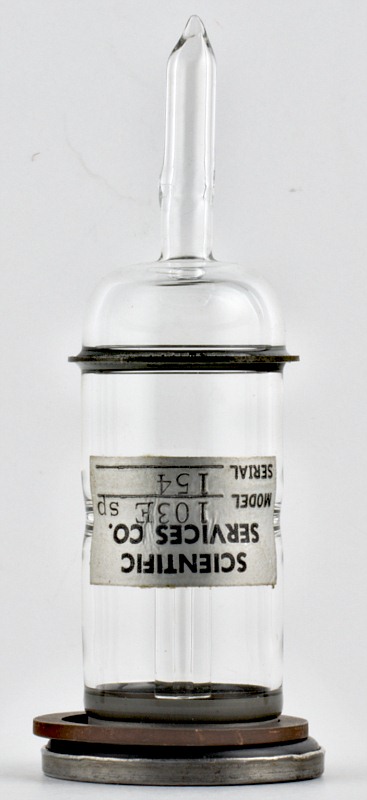 Hauteur • Height • Höhe : 95 mm • 3" 3/4
Diamètre • Diameter • Durchmesser : 25 mm • 1"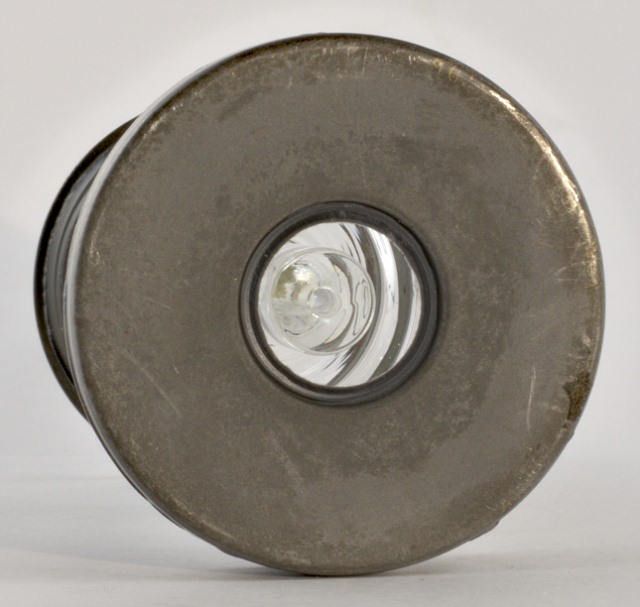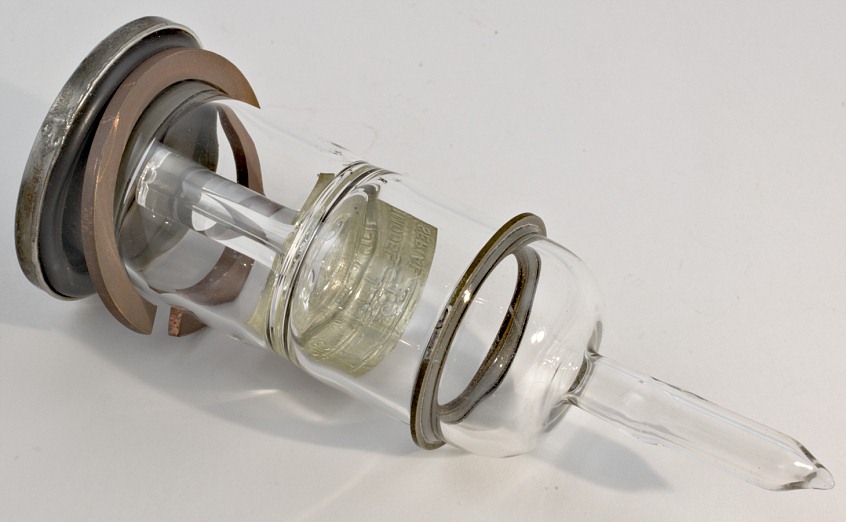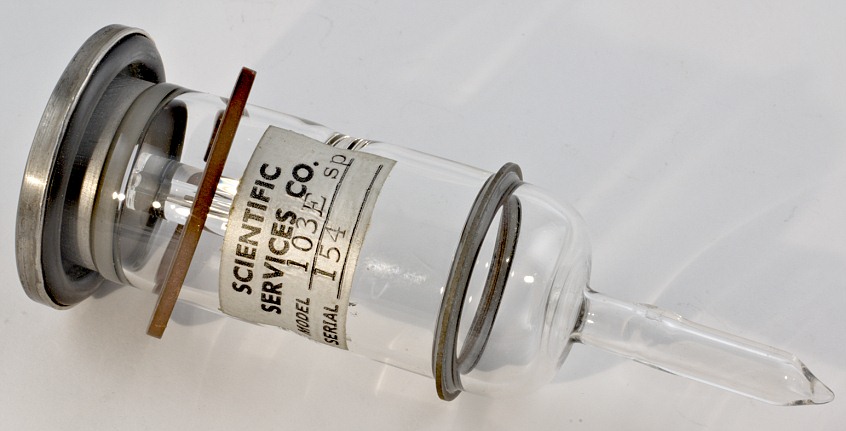 ---
Le contenu de ce site est sous copyleft

The content of this site is under copyleft

Der Inhalt dieser Website steht unter Copyleft