General Electric MAZDA S-2 SUNLIGHT Sun Tanning Lamp
Lampe solaire à rayons ultraviolets
Sonnenlampe UV-Strahlung
This lamp, a small version of the 400W S-1, was launched by GE in 1932 for residential use.
The bulb contains a drop of mercury. When operated, the heating of the tungsten filament temporarily vaporizes the mercury and in the process gives off mainly ultra-violet rays, the same mild ultraviolet content as natural sunlight, while the bulb employed a specially designed glass to filter out the more harmful rays.
The purpose of the metal cap is to raise the temperature of the mercury pool and increase the UV output.
Burn base up
Base: E29s/30
Lamp power: 130 W
Lamp current: 8.5 A
Lamp voltage: 15 V (30 V at starting)
Luminous flux: 1,600 lm (after 100 hours)
Total UV output: 8,000 E-Vitons
Rated life: 300 hours
• Answering Your Questions about Ultra-Violet, March, 1932.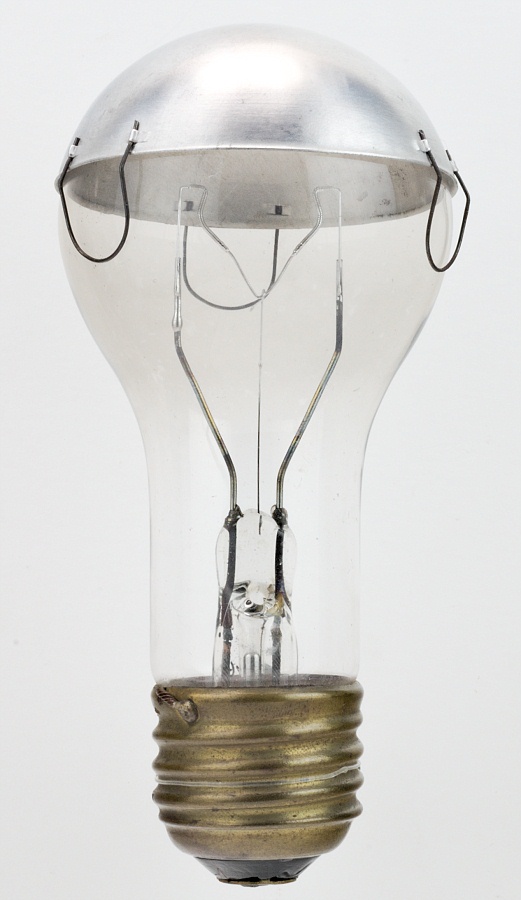 Hauteur • Height • Höhe : 118 mm • 4" 5/8
Diamètre • Diameter • Durchmesser : 54 mm • 2" 1/8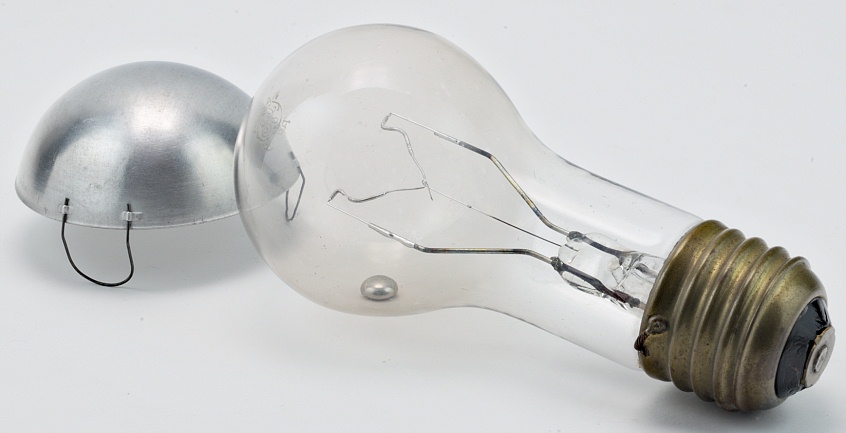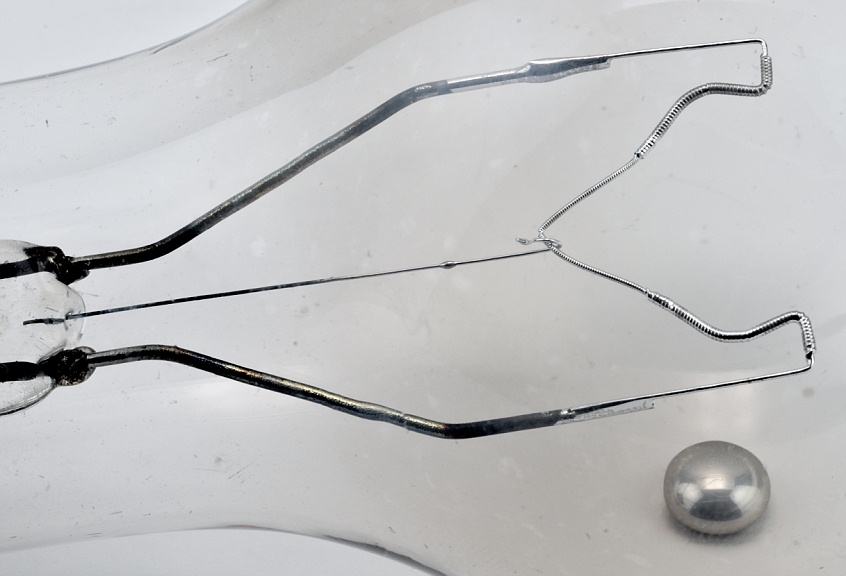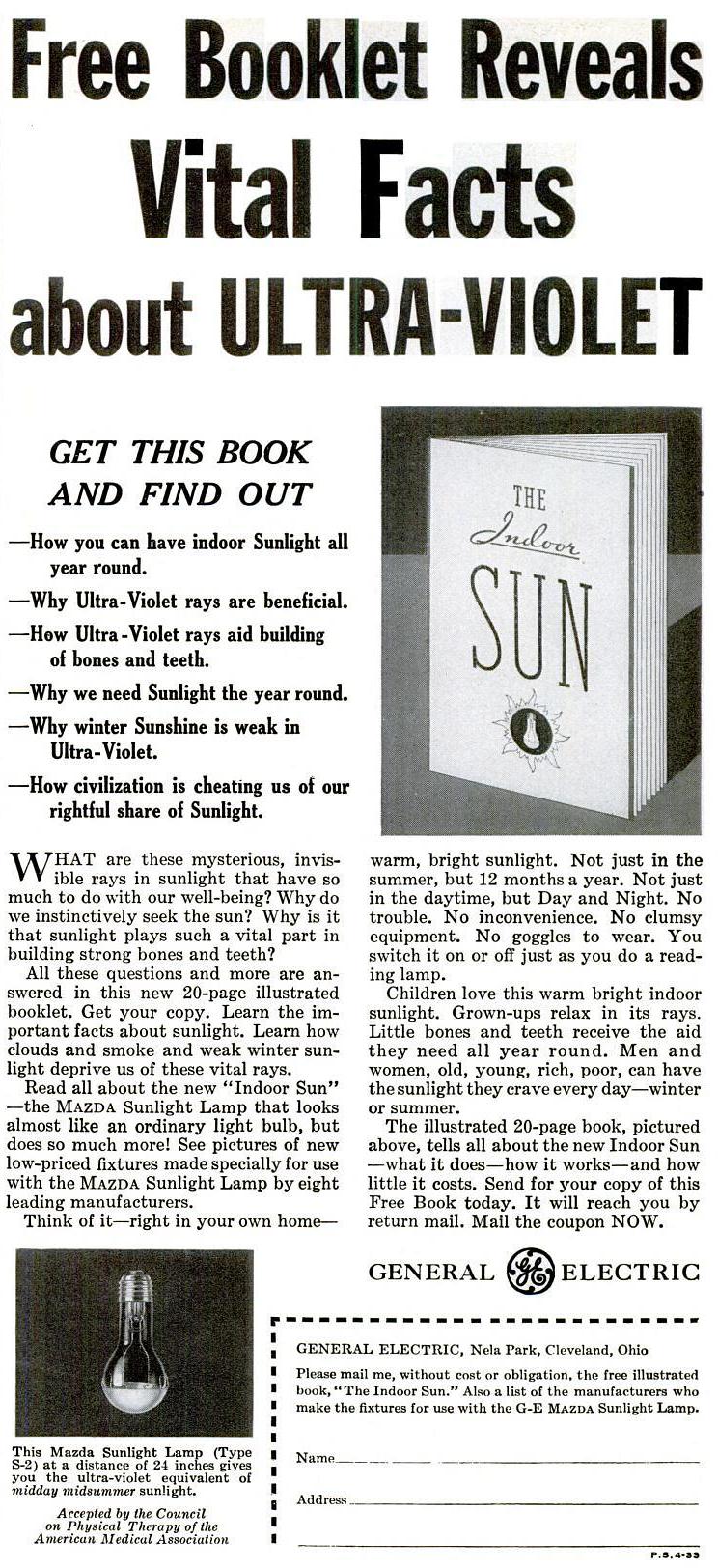 Popular Science, April, 1933
---
Le contenu de ce site est sous copyleft

The content of this site is under copyleft

Der Inhalt dieser Website steht unter Copyleft