Лампа дуговая ртутная трубчатая ДРТ-1000 (лампа бактерицидная)
DRT-1000 High Pressure Mercury Lamp (Germicidal Lamp)
Lampe à vapeur de mercure haute pression (Lampe germicide)
Hochdruck-Quecksilberdampf-Lampe (Entkeimungslampe)
DRT lamps are used as efficient sources of ultraviolet radiation in medicine, agriculture, and measuring technology for fluorescence analysis, in process water disinfection, UV polymerization and drying industry.
The bulb is filled with argon and mercury and is powered from the AC network frequency of 50 Hz through a starting-regulating equipment (ballast).
Power: 1000 W
Voltage: 135 V
Starting voltage: 220 V
Starting current: 8 A
Current in operation: 3.25 &plusmn 0.1 A
Radiant flux at λ = 240-320 nm: 125 W
Working position: horizontally &plusmn 10°
Burning time: 2700 hours
Fiche technique • Data sheet • Datenblatt: DRT.pdf

Longueur • Length • Länge : 316 mm • 12" 1/2
Diamètre • Diameter • Durchmesser : 26 mm • 1"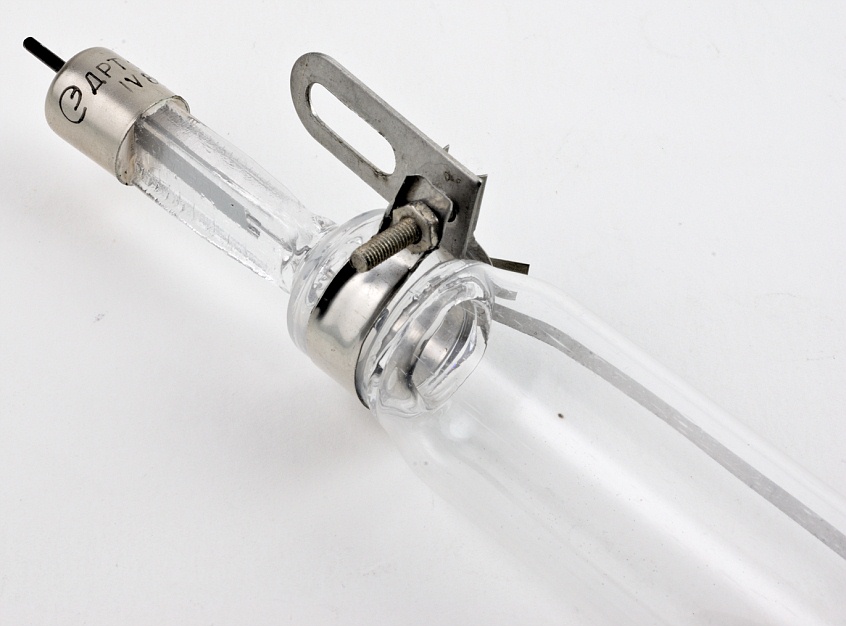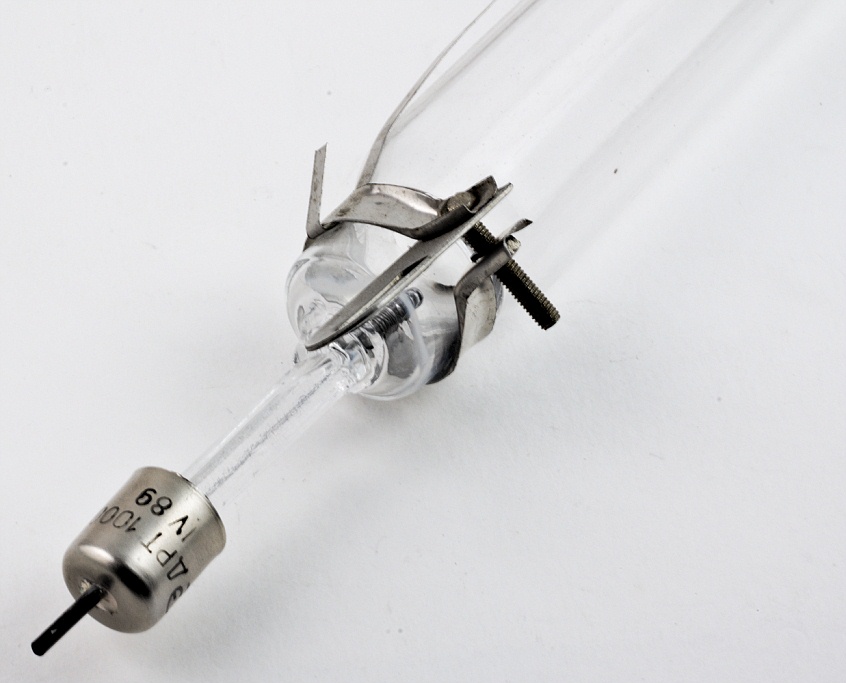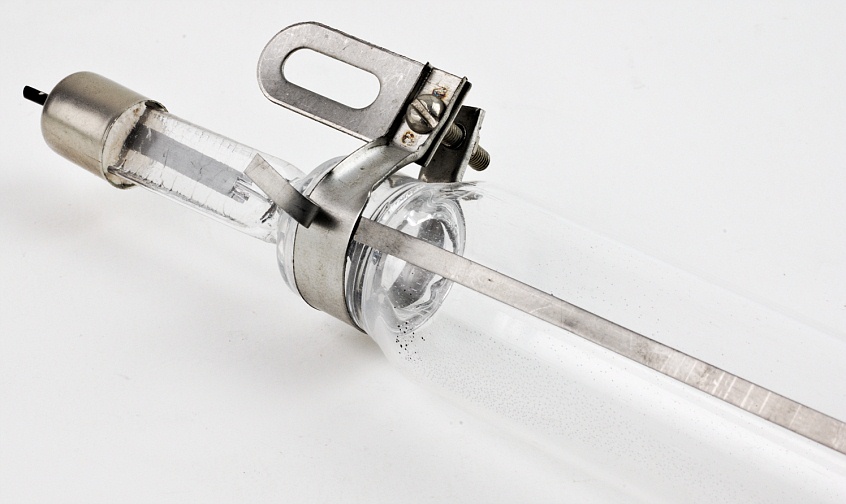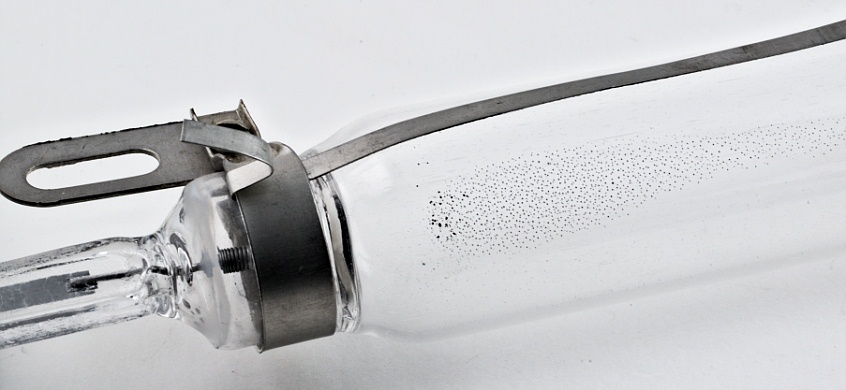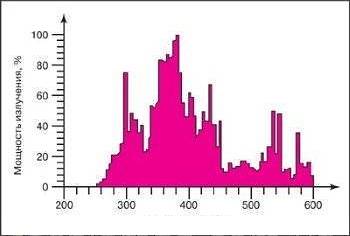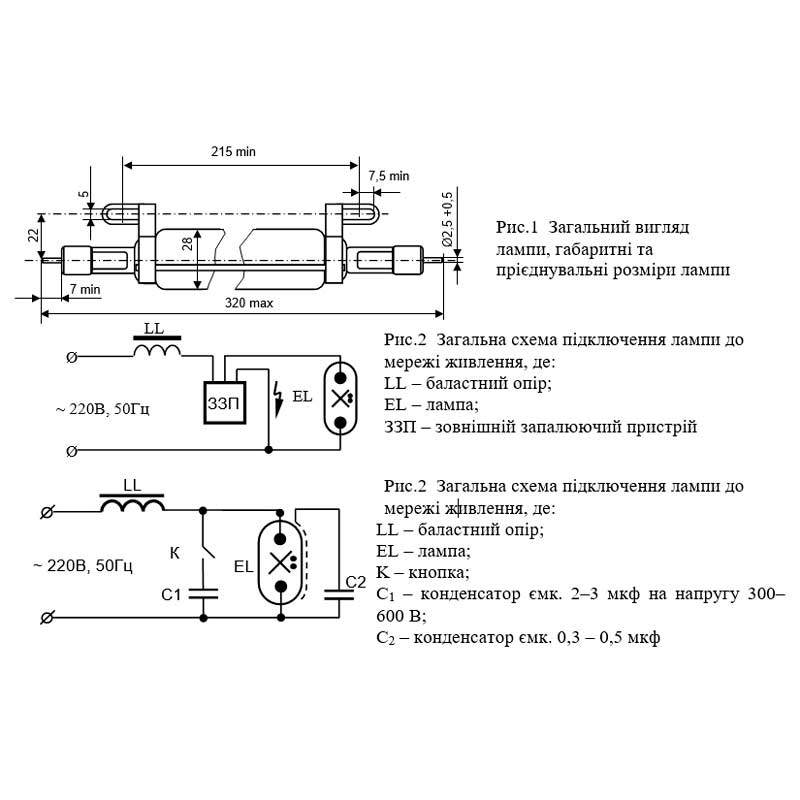 ---
Le contenu de ce site est sous copyleft

The content of this site is under copyleft

Der Inhalt dieser Website steht unter Copyleft