PHILIPS CLEO HPA 400/30S Compact Metal Halide Lamp for Sun Tanning Equipment
Lampe à halogénures métalliques pour les applications de bronzage UV-A
Halogen-Metalldampflampe für Sonnenbräunungsgeräte
High pressure facial tanning lamp
Iron-cobalt metal halide lamp
Cap: Ceramic RX7S
Lamp power: 400 W
Lamp current: 3.5 A
Min. ignition supply voltage: 210 V
Useful life: 750 hours
Output spectrum is a rich source of longwave UV-A radiation, which will quickly provide the desired suntanning effect without producing excessive quantities of the more dangerous UV-B and UV-C radiations.
The gold coating on either end acts as an excellent infrared reflector and guarantees ideal operating temperature within a very short period.
Fiche technique • Data sheet • Datenblatt: Philips-HPA.pdf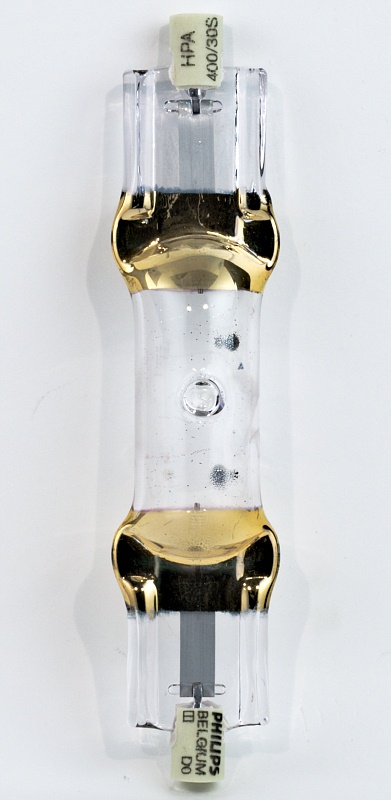 Longueur • Length • Länge : 103 mm • 4"
Diamètre • Diameter • Durchmesser : 17 mm • 5/8"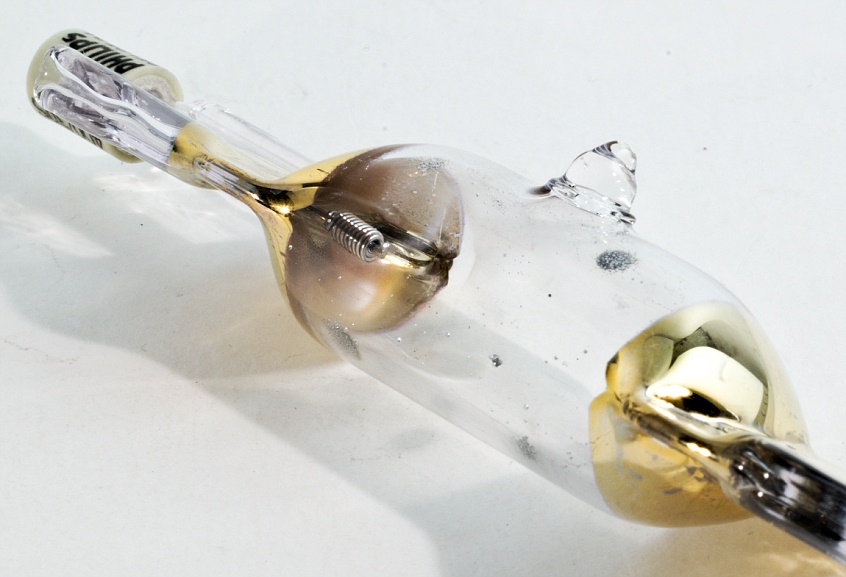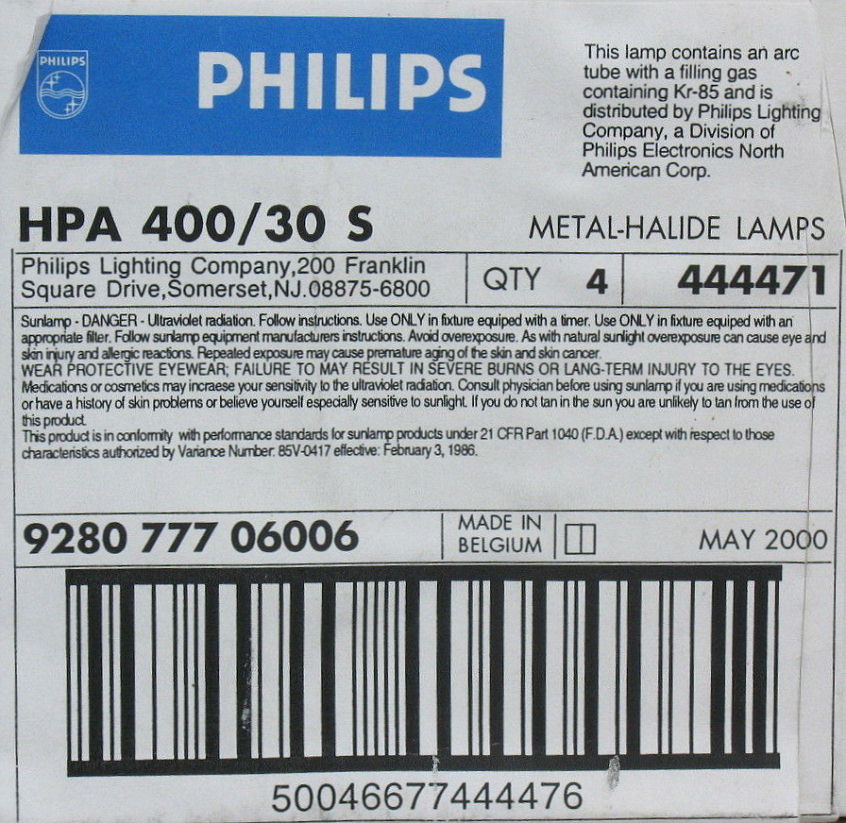 ---
Le contenu de ce site est sous copyleft

The content of this site is under copyleft

Der Inhalt dieser Website steht unter Copyleft