Sperti K-53 Sun Lamp
Lampe solaire à rayons ultraviolets
Höhensonne Lampe
SPERTI SUNLAMP was founded by Dr. George Speri Sperti (1900 - 1991). Dr. Sperti was the recipient of numerous degrees and awards for his work in the advancement of ultraviolet science. As a result of this work, he founded SPERTI SUNLAMP to manufacture ultraviolet bulbs and appliances for the general public.
During WWII, SPERTI, INC. manufactured various instruments for the U.S. Navy and U.S. Air Force (bomb sites, mercury switches, distance sites and gauges). The only tanning lamps manufactured during the war were for military purposes. After the war, the sunlamp tube production was restarted. KBD/SPERTI still exists today, continuing marketing expansion in the health care industry.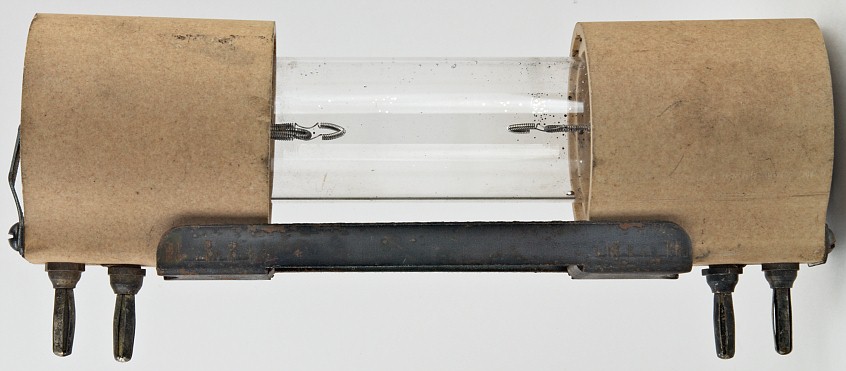 Longueur • Length • Länge : 17 cm • 6" 11/16
Diamètre de l'ampoule • Bulb diameter • Kolbendurchmesser : 31 mm • 1" 1/4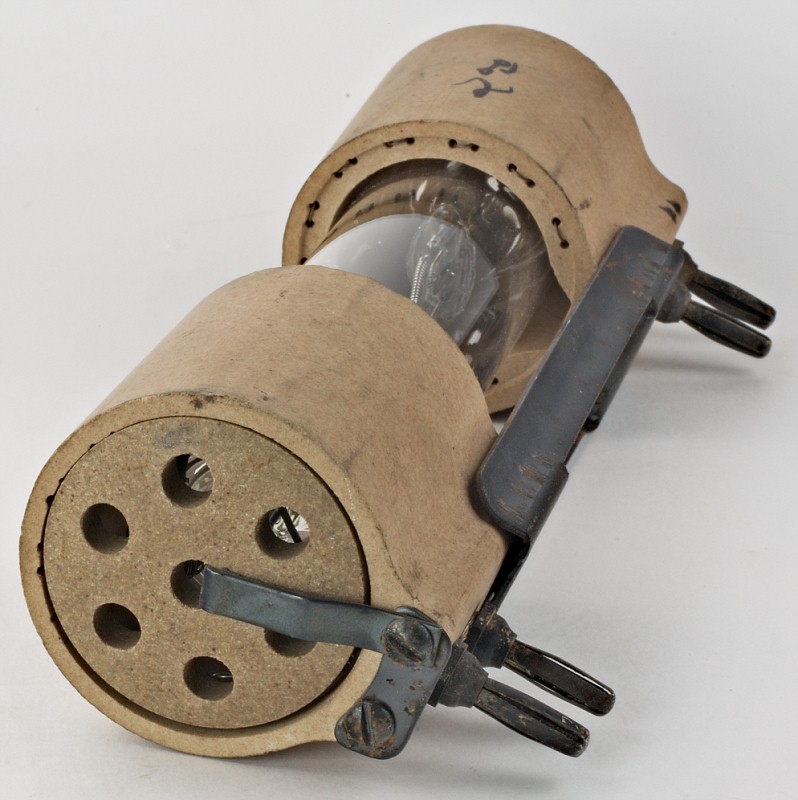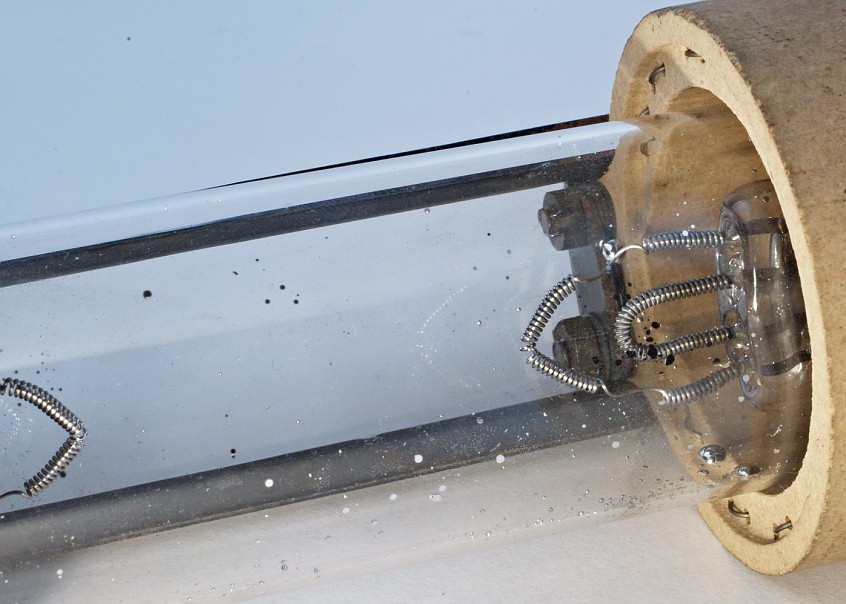 ---
Le contenu de ce site est sous copyleft

The content of this site is under copyleft

Der Inhalt dieser Website steht unter Copyleft