WESTINGHOUSE KX-642 Supervisory Control Protector Tube
Suppresseur de surtension
Überspannungs-Ableiter
Also known as WL-642.
Used as an overvoltage protector in electronic equipment, to shunt EMP and lightning discharge events to ground in control loop or wire-pair applications, such as telecom, power distribution, radio, airborne instruments.
Breakdown Voltage 300-500 Volts.
This tube originally contained Radium-226 and was later manufactured containing Krypton-85 instead.
See also • Voir aussi • Siehe auch : Cardion E356
Fiche technique • Data sheet • Datenblatt: KX-642.pdf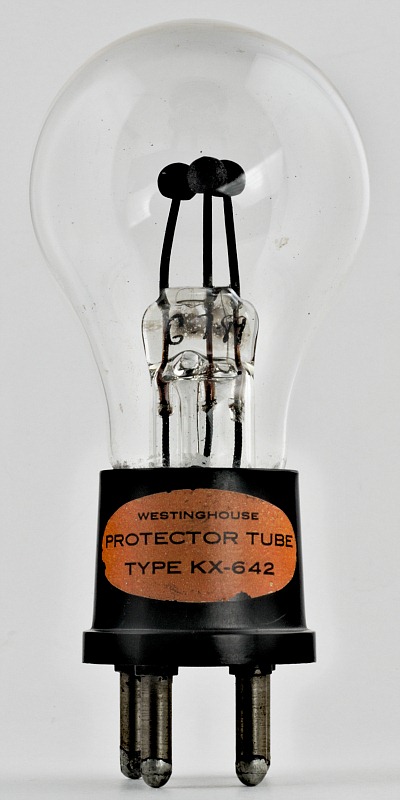 Hauteur • Height • Höhe : 11,9 cm • 4" 11/16
Diamètre • Diameter • Durchmesser : 54 mm • 2" 1/8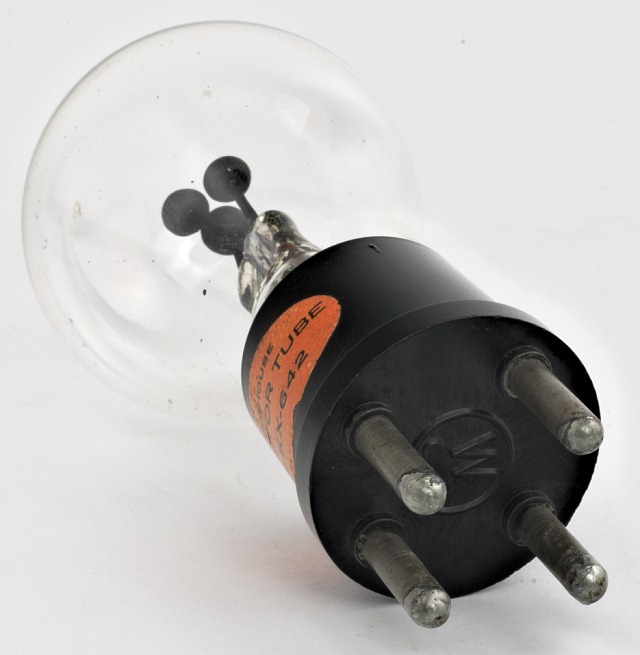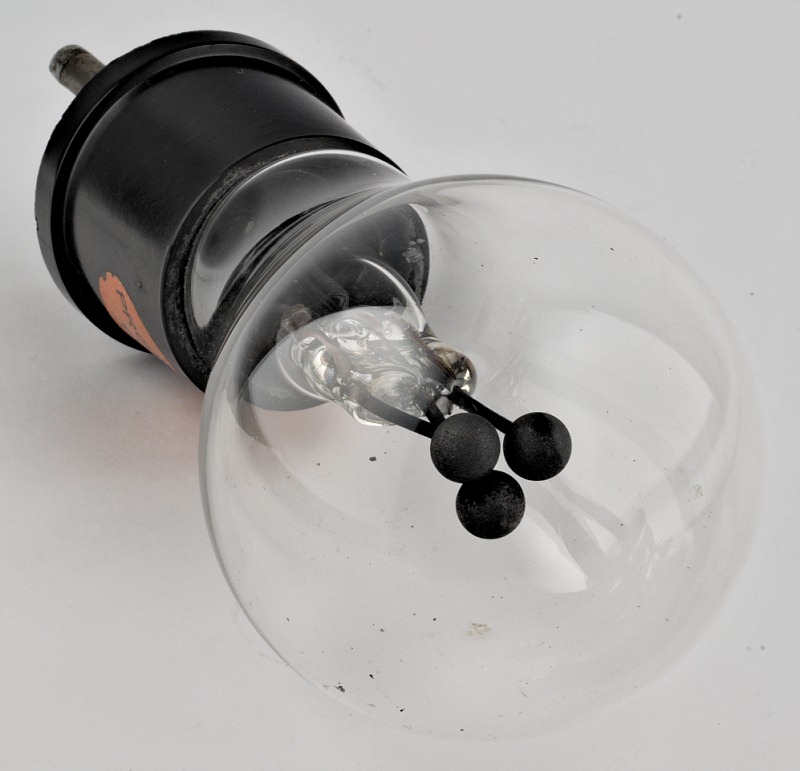 ---
Le contenu de ce site est sous copyleft

The content of this site is under copyleft

Der Inhalt dieser Website steht unter Copyleft