WAC ENGINEERING CO. Sweep Unit - Model C, Part No. 2040-1
Motor Driven Vacuum Variable Capacitor
Condensateur variable motorisé pour circuit de vobulation
Motorbetriebener Kondensator für Sweep-Schaltung
Manufactured by • Fabriqué par • Hergestellt von : WAC ENGINEERING CO., 35 So. St. Clair Street, Dayton 2, Ohio, U.S.A.
Capacitor: 7.6 - 2.1 μμF sweeping, 4.8 stalled.
600 sweeps/second max.
3000 V peak
Motor: 115 V, 400 cycles, 1-phase, 4-pole, .15 μF
The Hallicrafters Company (Chicago, Ill., U.S.A.) Part No. 1C2196
Probably used to sweep the frequency of an aircraft active ECM [Electronic countermeasure] jamming system AN/ALT [Airborne Countermeasures Transmitters] [for B-52?].

Hauteur • Height • Höhe : 14,4 cm • 5" 5/8
Diamètre • Diameter • Durchmesser : 38 mm • 1" 1/2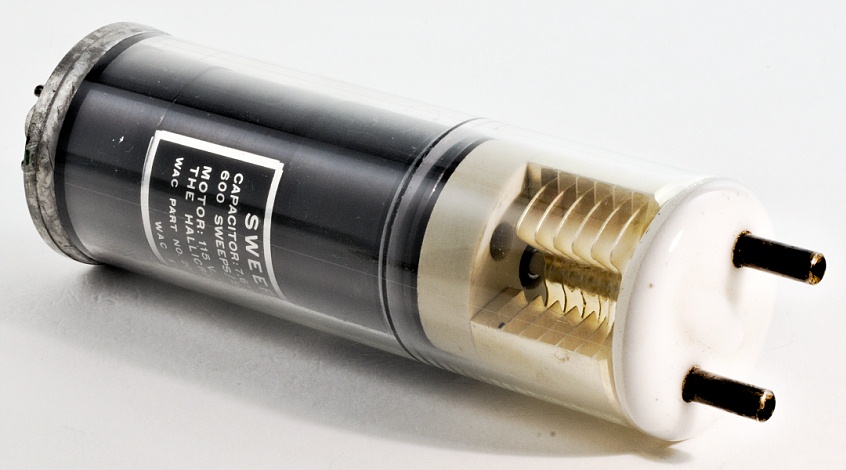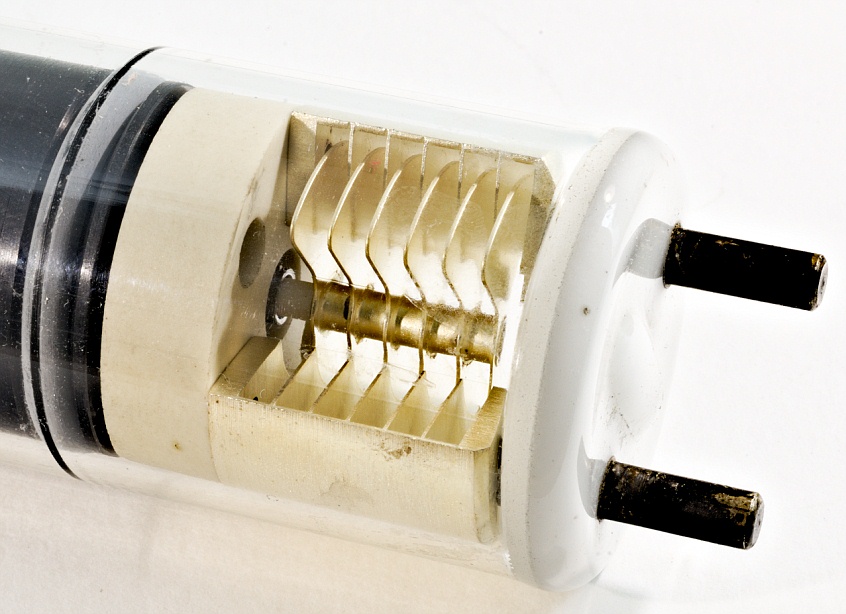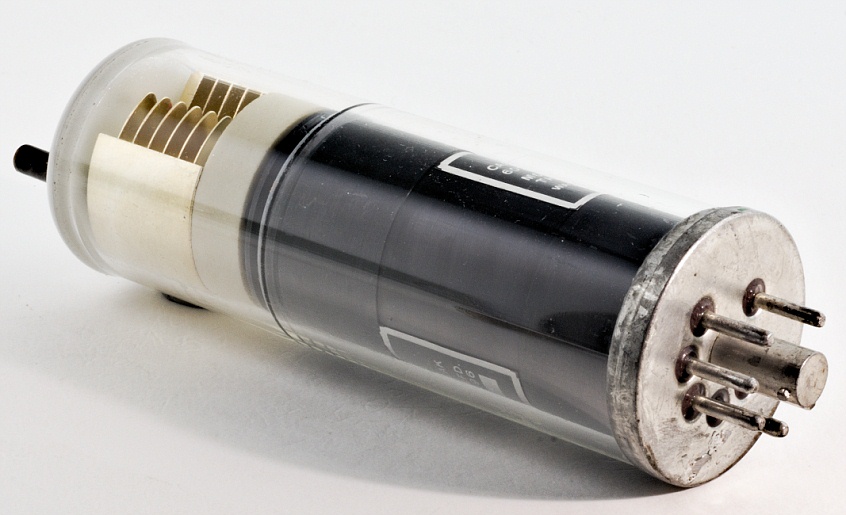 ---
Le contenu de ce site est sous copyleft

The content of this site is under copyleft

Der Inhalt dieser Website steht unter Copyleft