AIG-50 Vacuum Analytical Ion Gauge Head
Marking on the flange: VG Vacuum Generators Limited East Grinstead - England.
Quadrupole Mass Spectrometer for residual gas analysis.
The AIG 50 ion gauge has both total and partial pressure measurement capabilities; it operates in the pressure range from 10-2 Pa to 10-7 Pa and in the mass range from 2 to 50 a.m.u. For partial pressure measurements, the ionizer is designed so that, by potential inversion, the ion beam enters a quadrupole mass filter so only ions of the selected mass number reach the Faraday cup collector. For total pressure measurements, all the ions produced are collected on a separated electrode.
Hauteur • Height • Höhe : 24,6 cm • 9" 3/4
Diamètre • Diameter • Durchmesser : 50 mm • 2"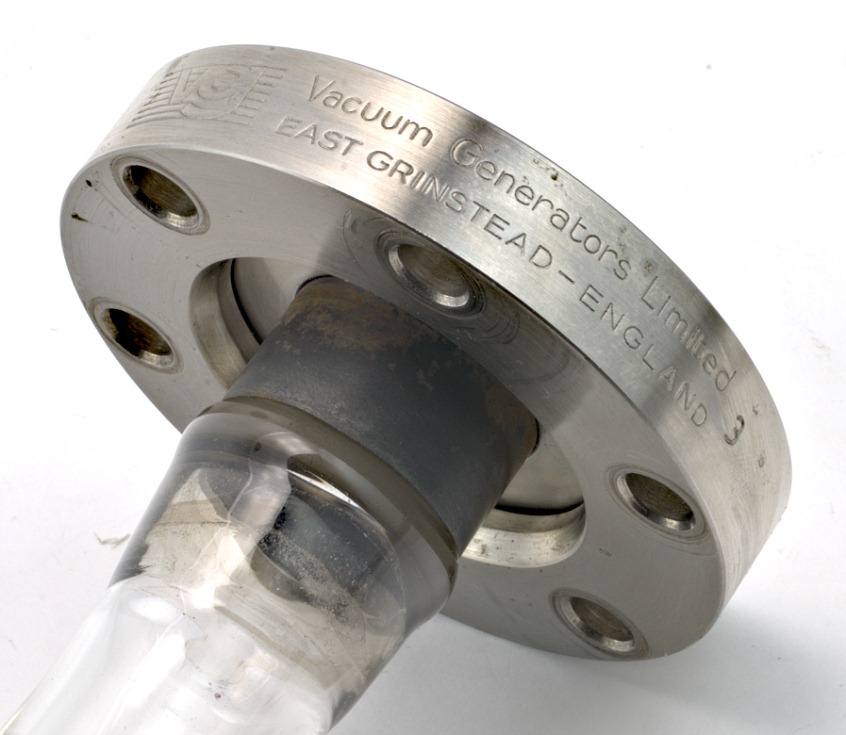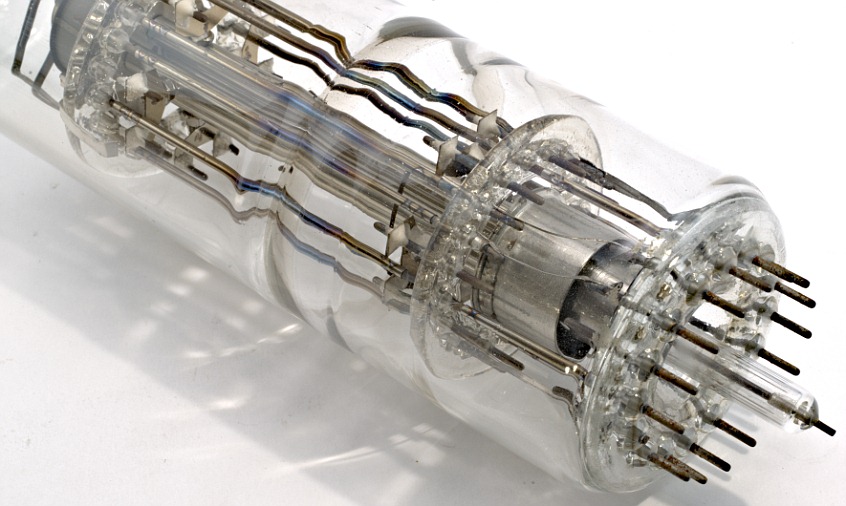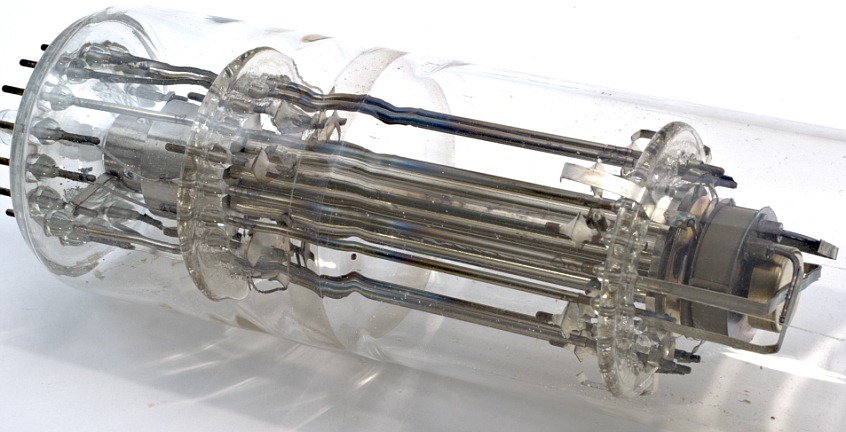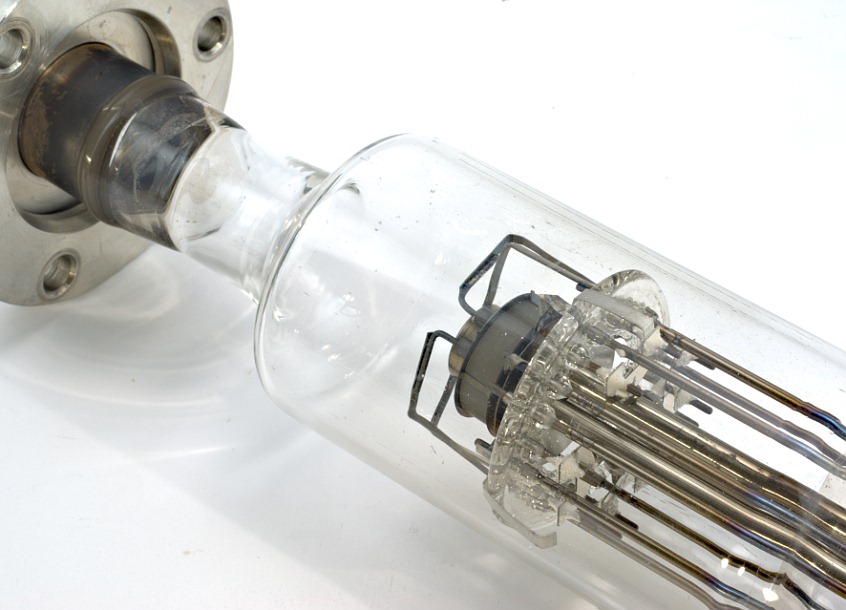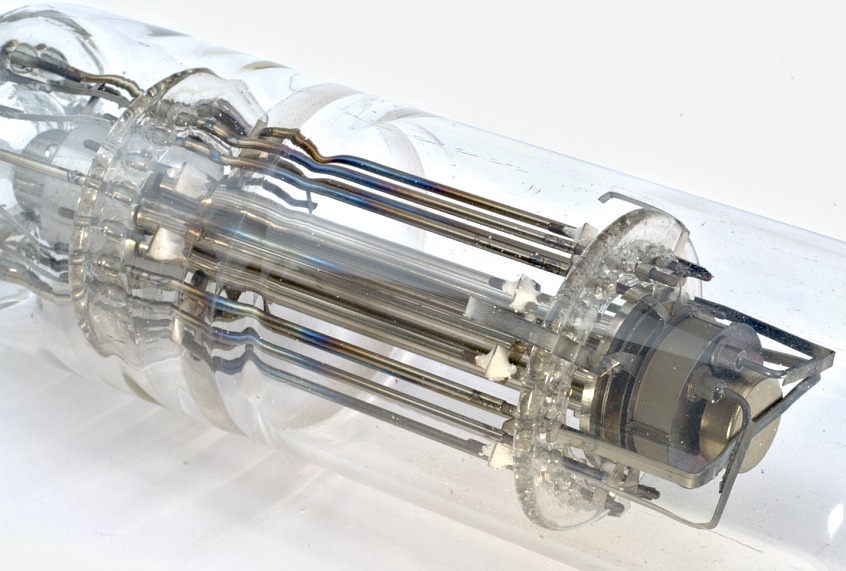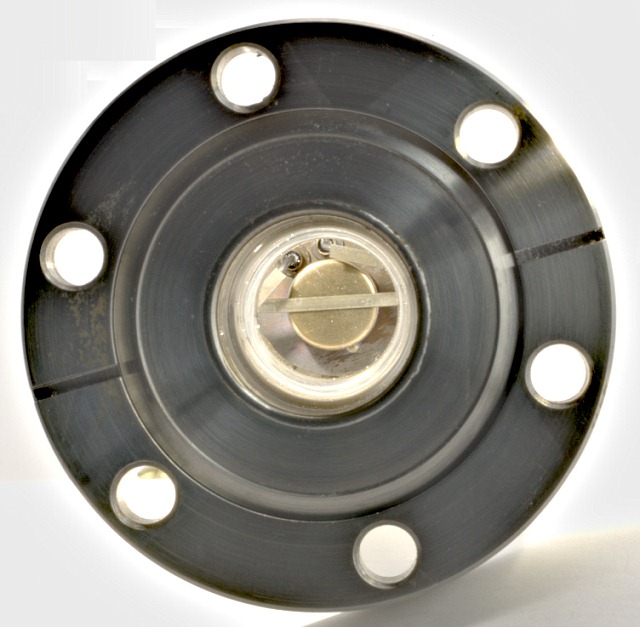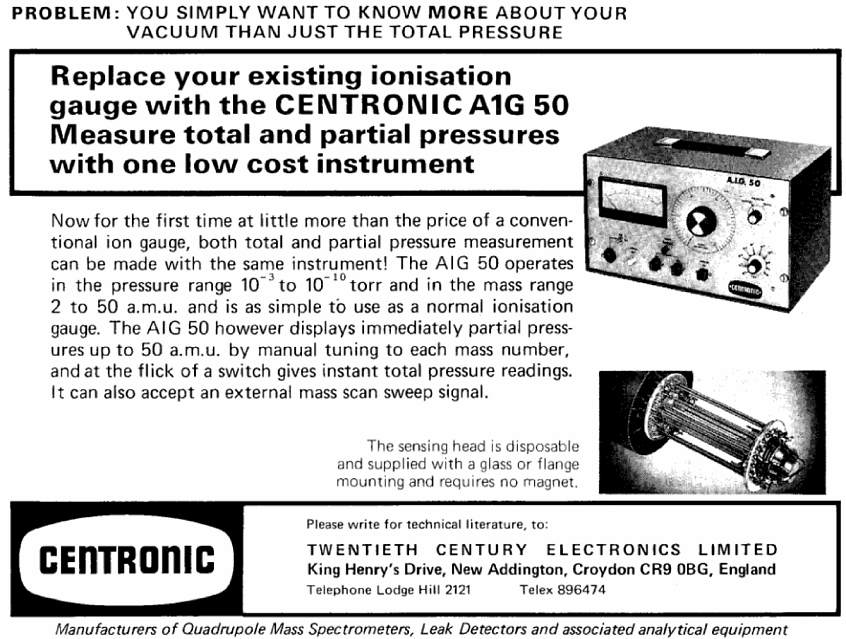 ---
Le contenu de ce site est sous copyleft

The content of this site is under copyleft

Der Inhalt dieser Website steht unter Copyleft