Edwards Pirani Vacuum Gauge
Jauge à vide Pirani
Pirani-Vakuummeter
A Pirani gauge consists of two filaments. One of them is exposed to the vacuum to be measured, while the reference filament is closed to a high-vacuum. As gas density exposed to the gauge filament changes, this filament, which is heated using an electrical current flow, experiences a change in temperature and electrical resistivity. The heated wire forms one arm of a Wheatstone bridge; as the filament resistance changes, the bridge becomes out of balance.
Since the thermal conductivity of each gas is different, the gauge has to be calibrated for the individual gas being measured.
Pirani gauges have found acceptable use for measuring repeating pressure events in the 10 to 10-5 torr range, but they are linear in the 10-2 to 10-4 torr range. They are 2% accurate at the calibration point and 10% accurate over the operating range.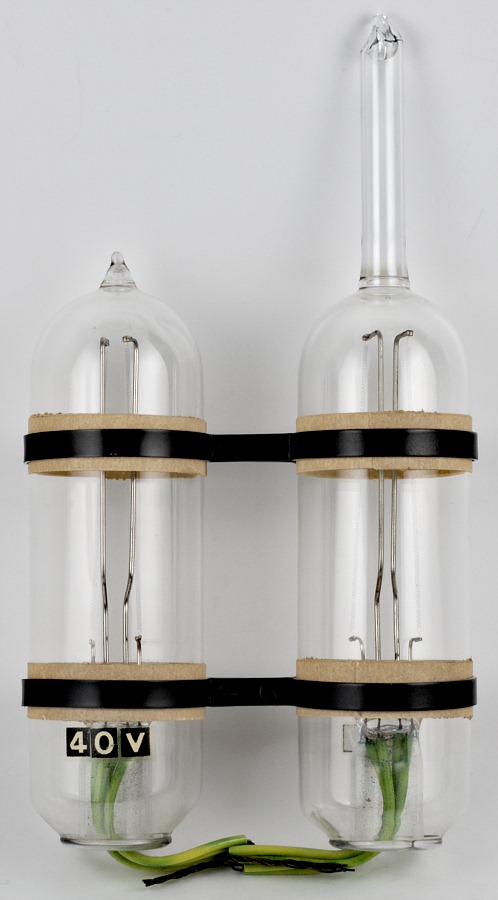 105 x 200 mm • 4" 1/8 x 7" 7/8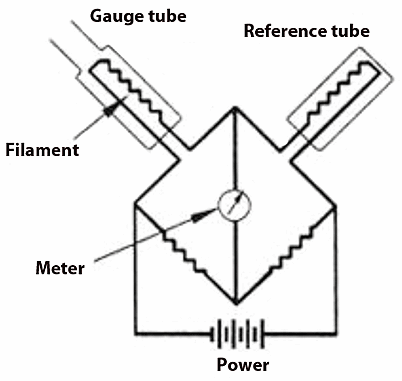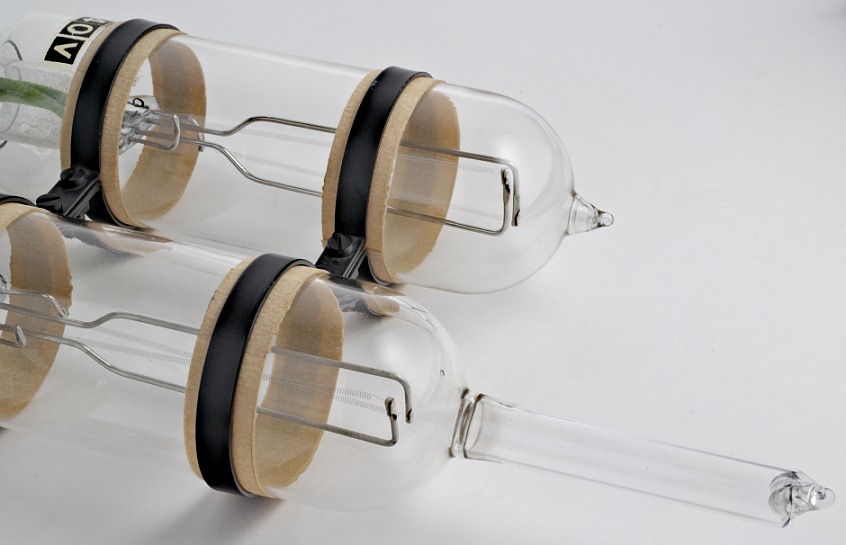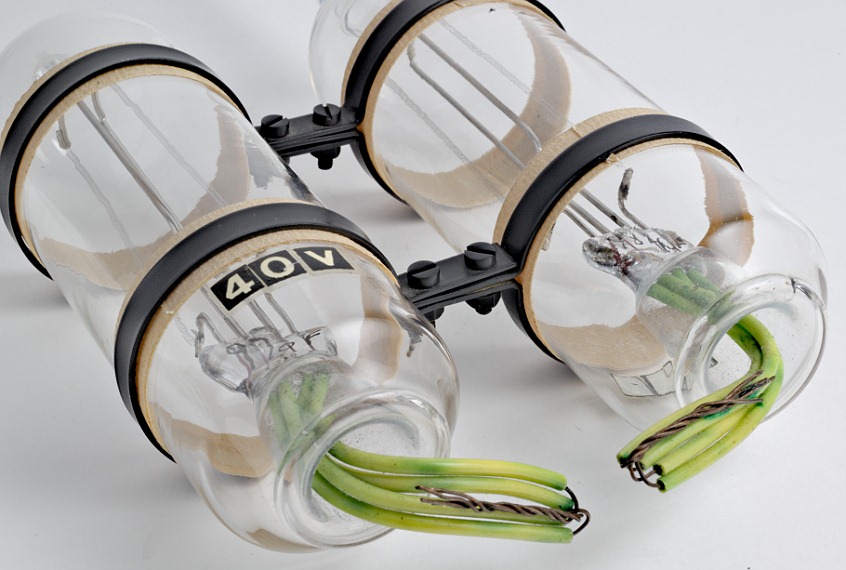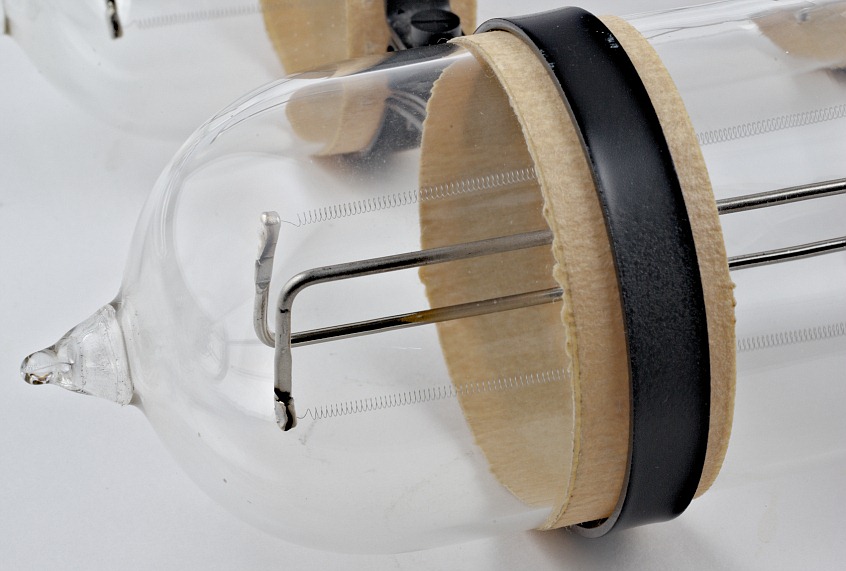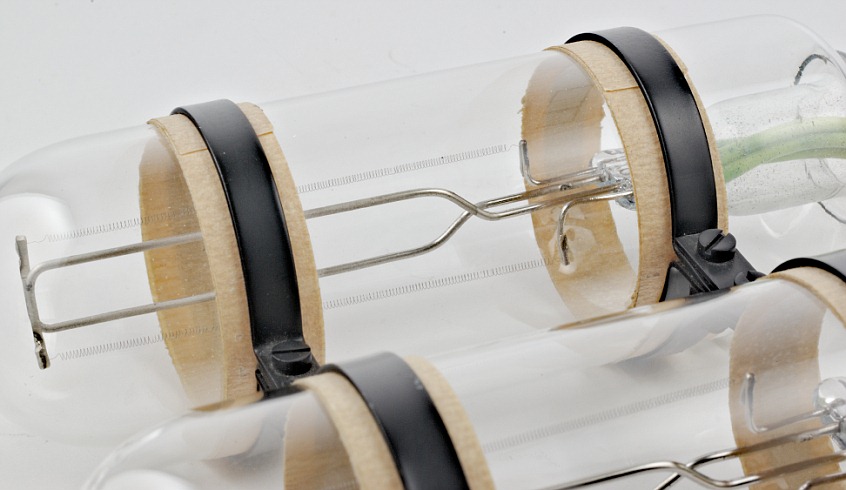 ---
Le contenu de ce site est sous copyleft

The content of this site is under copyleft

Der Inhalt dieser Website steht unter Copyleft