Thermosen 2AS15A Kalotron Temperature-Limited Diode
Diode à température limitée
Temperaturbegrenzte Regeldiode
Saturated diode for use in stabilizing circuits.
Diode à saturation pour l'utilisation dans des circuits de stabilisation.
Sättigungsdiode zur Verwendung in Stabilisierungsschaltungen.
Thermosen, Inc. • 375 Fairfield Ave. • Stamford Conn. (USA)
Tungsten filament: 303 mA at 1.5 V and 335 mA at 2.0 V
Max plate voltage: 500 V
Plate current, as function of filament and plate voltage:
• Vf = 1.5 V, Vp = 100 V, Ip = 6 μA
• Vf = 1.5 V, Vp = 500 V, Ip = 7 μA
• Vf = 2.0 V, Vp = 100 V, Ip = 790 μA
• Vf = 2.0 V, Vp = 500 V, Ip = 1000 μA
This special diode has a little horizontal cylinder with a filament strung through it under tension, so it doesn't sag and touch the plate cylinder when it expands with heat. The uncoated tungsten filament has its emission limited by its temperature and there is no space charge. It runs hot and bright, more like an incandescent lamp. The low thermal mass filament lets the tube track changes in filament voltage quickly.
An interesting feature of the 2AS15A is its fail safe built-in mechanism. If the tensioned filament breaks, the spring loaded support snaps back and makes contact with a post, shorting the diode. This ensures the regulating circuit reduces the controlled filament voltage to a minimum rather than raising it to a maximum which would happen if the diode was open circuited.
These tubes were used to regulate the filament voltage in old Tektronix oscilloscopes (for example the Tektronix 555), with the tube output driving a big amplifier tube that then drives a saturating winding in the filament transformer, closing the feedback loop.
The 2AS15A was also used in the Sorensen magnetic voltage regulator for the Stabilized Local Oscillator (STALO) power supply of the AN/MPN-5 GCA Radar system.
Fiche technique • Data sheet • Datenblatt: 2AS15A.pdf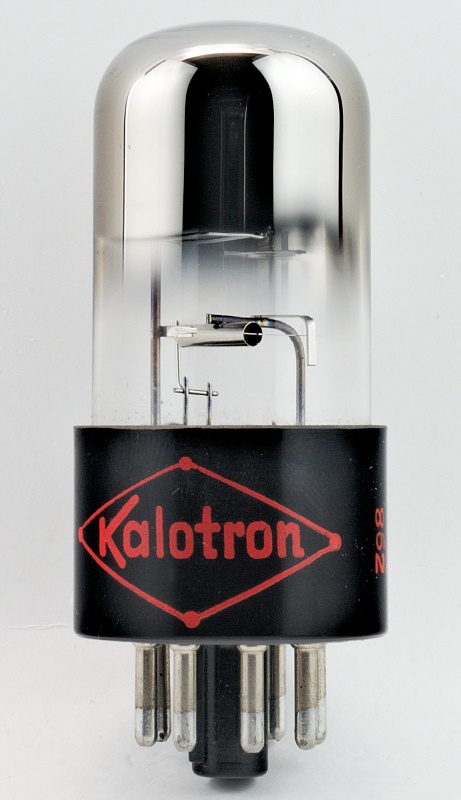 Hauteur • Height • Höhe : 77 mm • 3"
Diamètre • Diameter • Durchmesser : 29 mm • 1" 1/8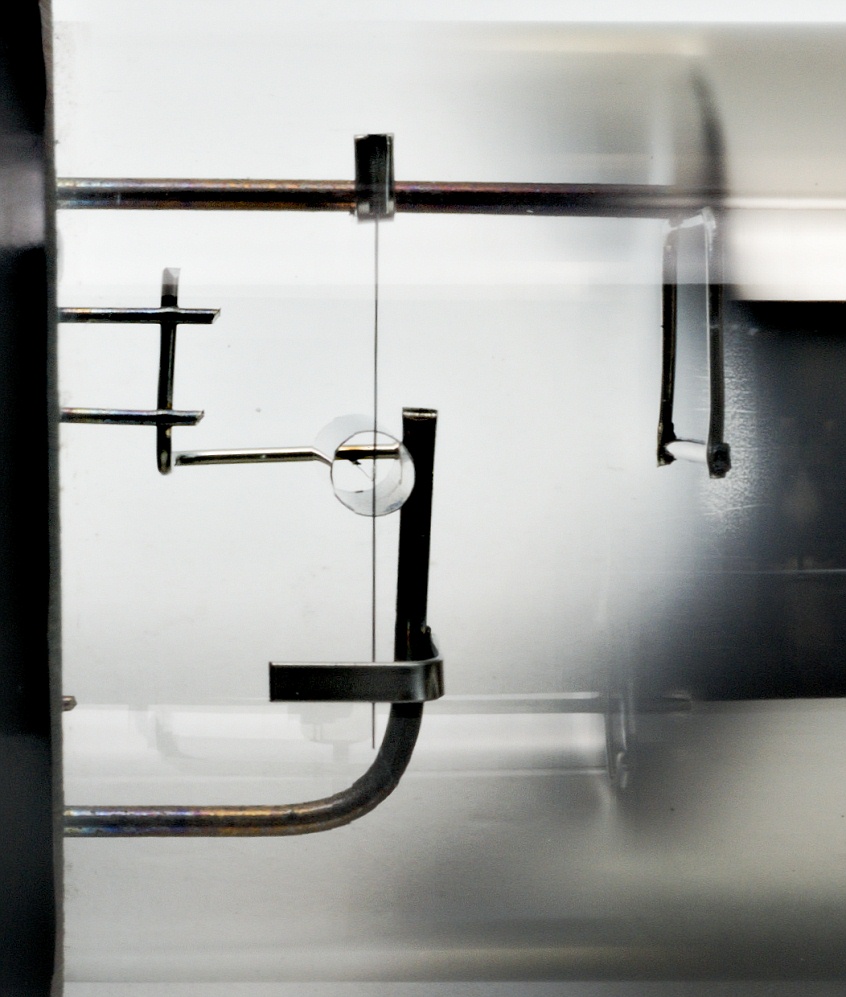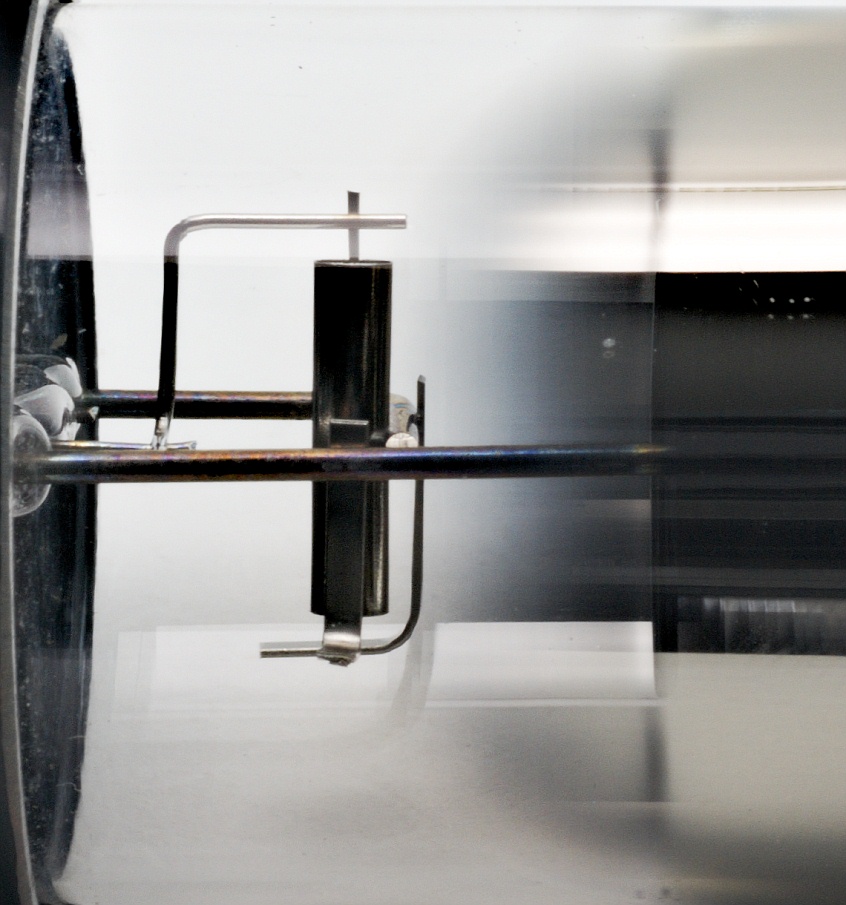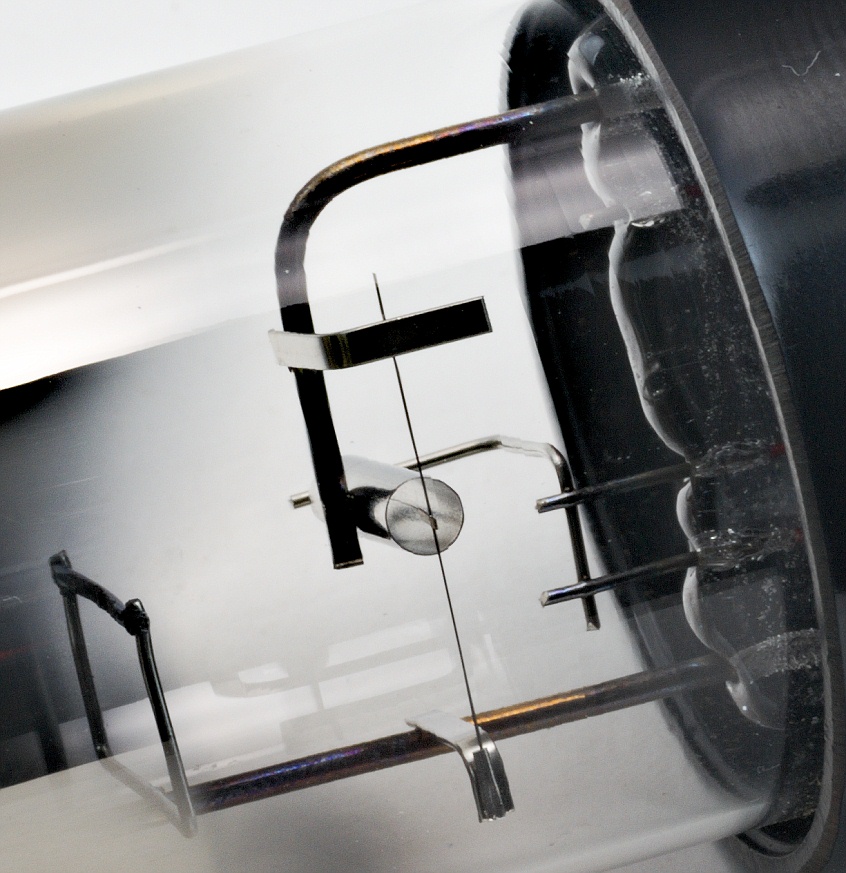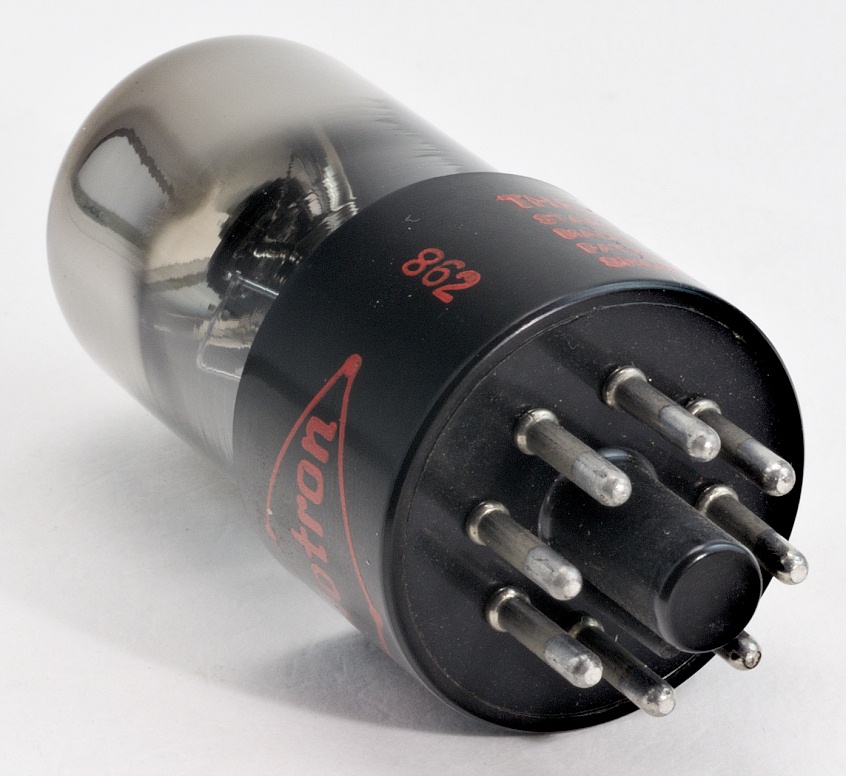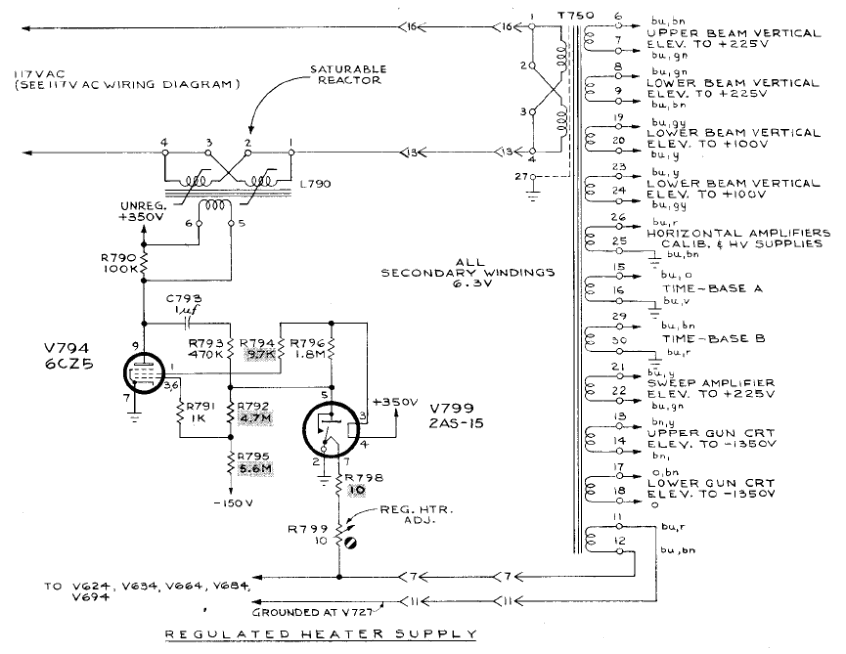 Tektronix 555 heater supply
---
Le contenu de ce site est sous copyleft

The content of this site is under copyleft

Der Inhalt dieser Website steht unter Copyleft