LORENZ RD12Ta Dezimeterwellen-Triode ("Preßnapf-Röhre")
Transmitting triode for decimeter waves
Triode émettrice pour ondes décimétriques
Deutsche Wehrmachtsröhre • German Army tube • Tube de l'armée allemande.
VHF/UHF tranmitting triode used as an oscillator in radar equipment.
The unusual construction was designed to minimize the distance between the electrodes and the pins, necessary to permit operation in the GHz range.
Fiche technique • Data sheet • Datenblatt: RD12Ta.pdf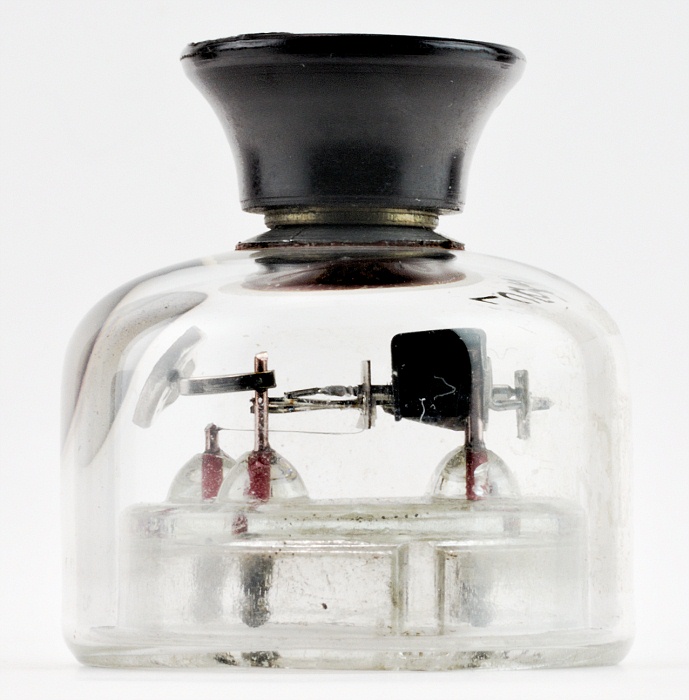 Hauteur • Height • Höhe : 35 mm • 1" 3/8
Diamètre • Diameter • Durchmesser : 32 mm • 1" 1/4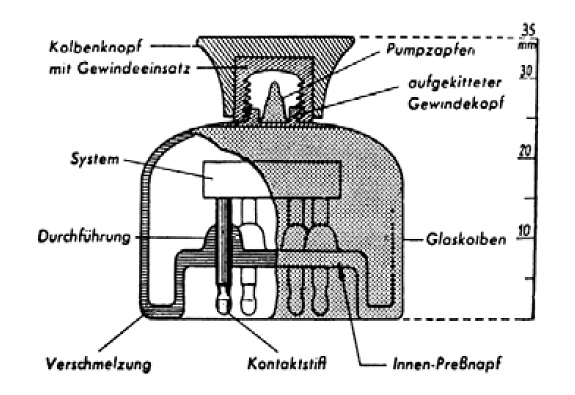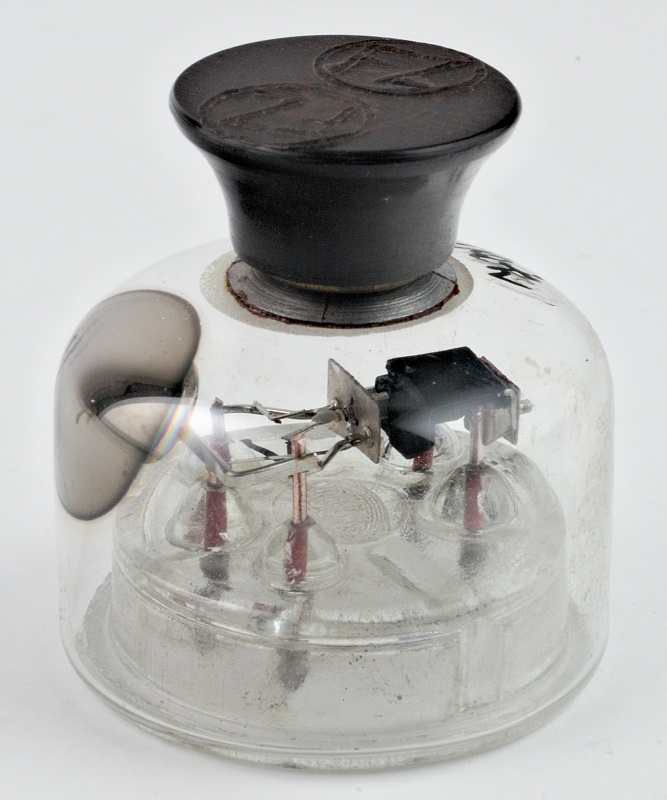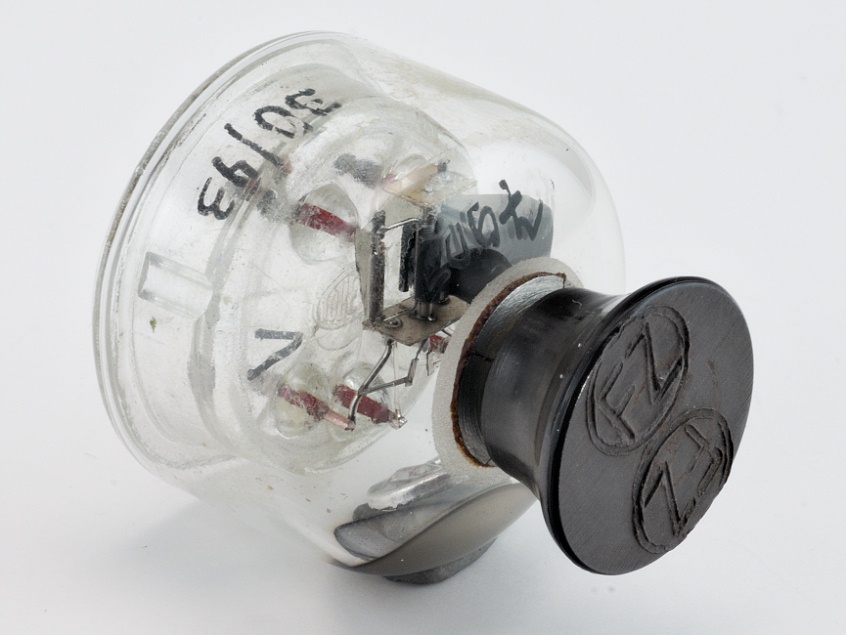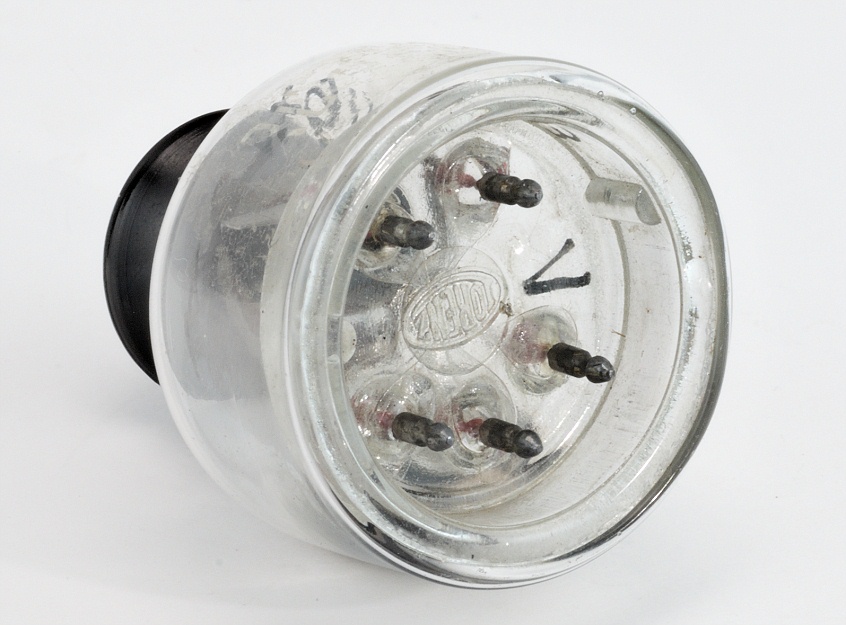 ---
Le contenu de ce site est sous copyleft

The content of this site is under copyleft

Der Inhalt dieser Website steht unter Copyleft