PHILIPS LG6 Hochvakuum-Zweiweg-Gleichrichterröhre, Entwicklungsmuster
Full-wave high-vacuum rectifier (Developmental tube)
Tube redresseur biplaque à vide poussé (Prototype)
Deutsche Wehrmachtsröhre • German Army tube • Tube de l'armée allemande.
Full-wave rectifier with separate cathodes, intended for military use, including in aircraft.
"Diese Röhre ist ein Entwicklungsmuster aus dem Radioröhrenlaboratorium Eindhoven und ist ausschliesslich bestimmt für Laboratoriumszwecke. Nachlieferung in dieser Ausführung kann nicht garantiert werden."
"This tube is a development sample from the radio tube laboratory Eindhoven and is intended exclusively for laboratory purposes. Subsequent delivery in this version cannot be guaranteed."
Fiche technique • Data sheet • Datenblatt: LG6.pdf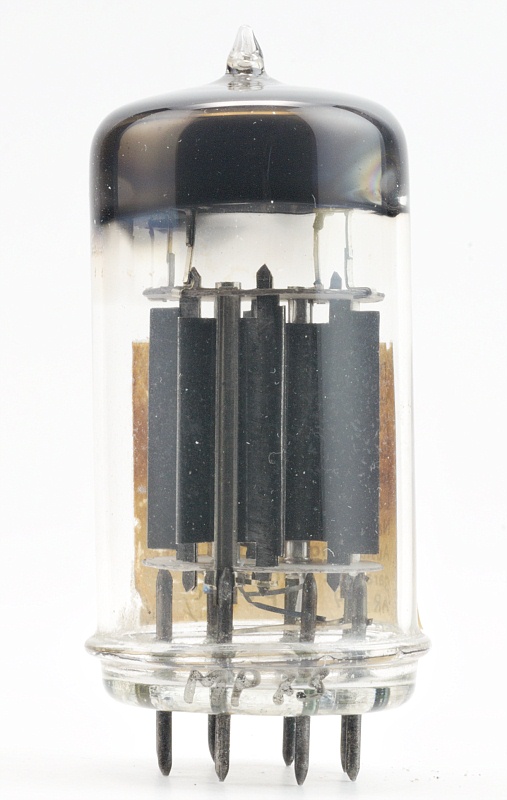 Hauteur • Height • Höhe : 65 mm • 2" 1/2
Diamètre • Diameter • Durchmesser : 27 mm • 1"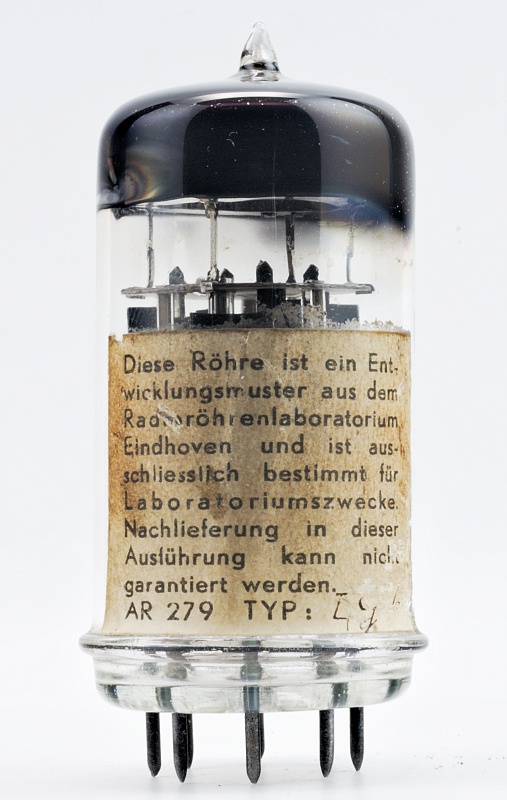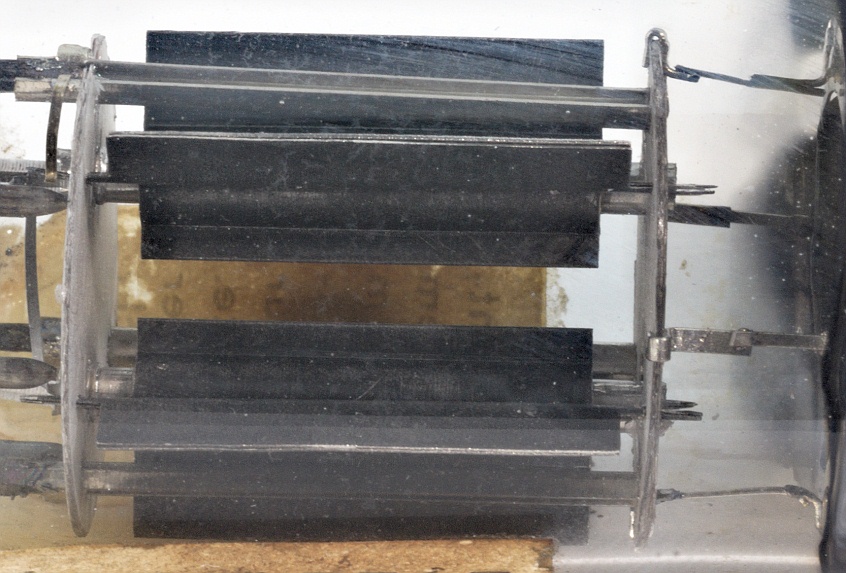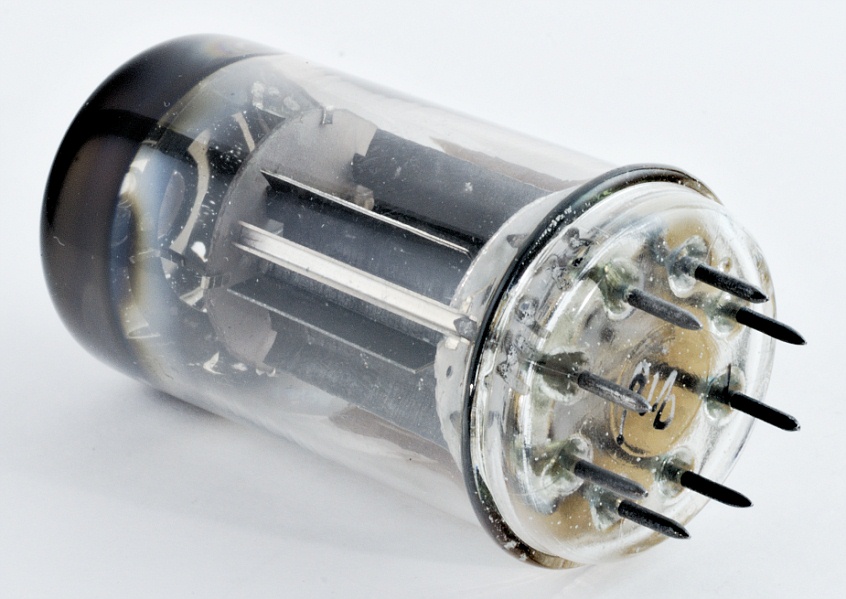 ---
Le contenu de ce site est sous copyleft

The content of this site is under copyleft

Der Inhalt dieser Website steht unter Copyleft