Experimental image tube, CRT? Camera? Storage tube?
Tube cathodique expérimental
Versuchsröhre
Aucune information disponible. Toute aide est bienvenue!
No information available. Any help welcome!
Keine Information verfügbar. Jede Hilfe willkommen!
Bought from a person who is living in Syracuse, NY (not far from Schenectady), so this tube could have been built in the General Electric Research Laboratory.
Longueur • Length • Länge : 34,5 cm • 1' 1" 6/10
Diamètre • Diameter • Durchmesser : 10 cm • 3" 9/10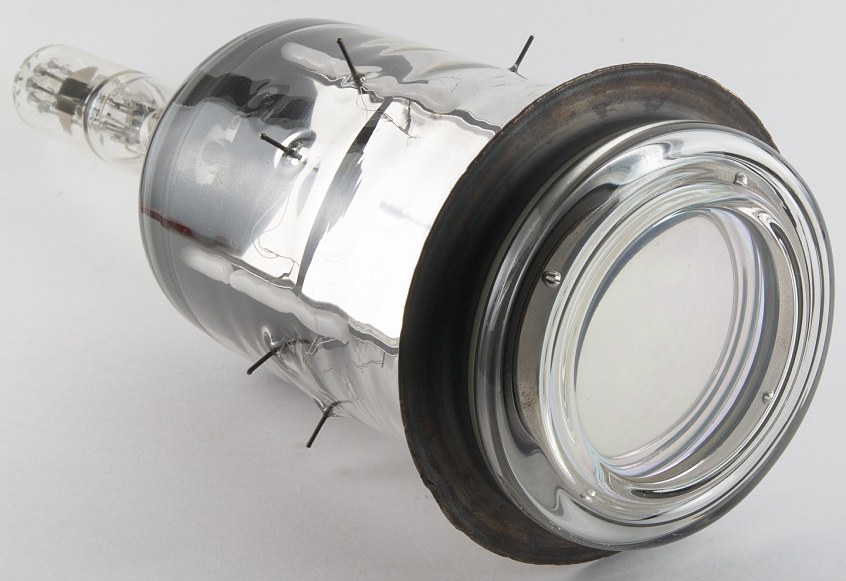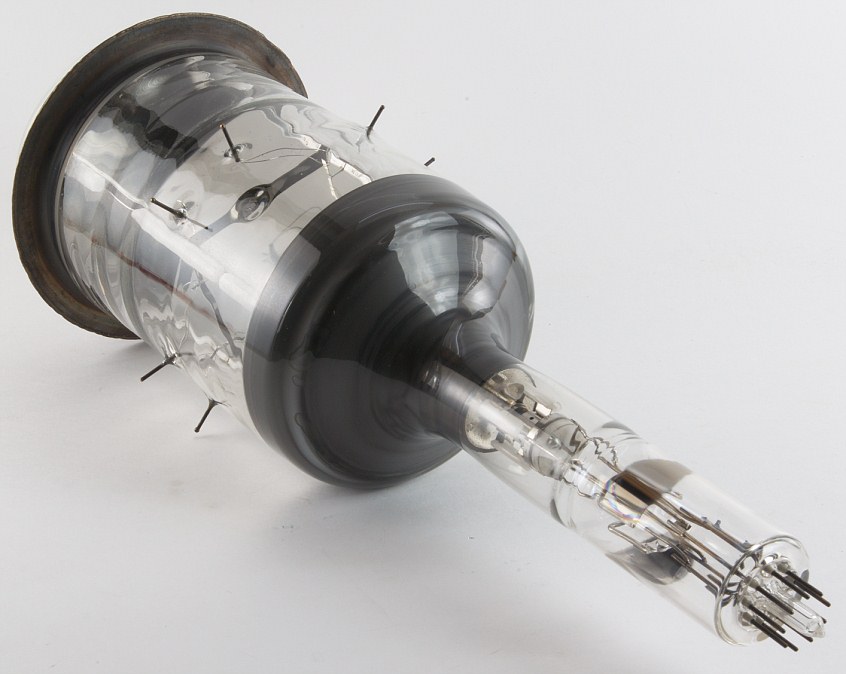 It has 2 x 4 large deflection plates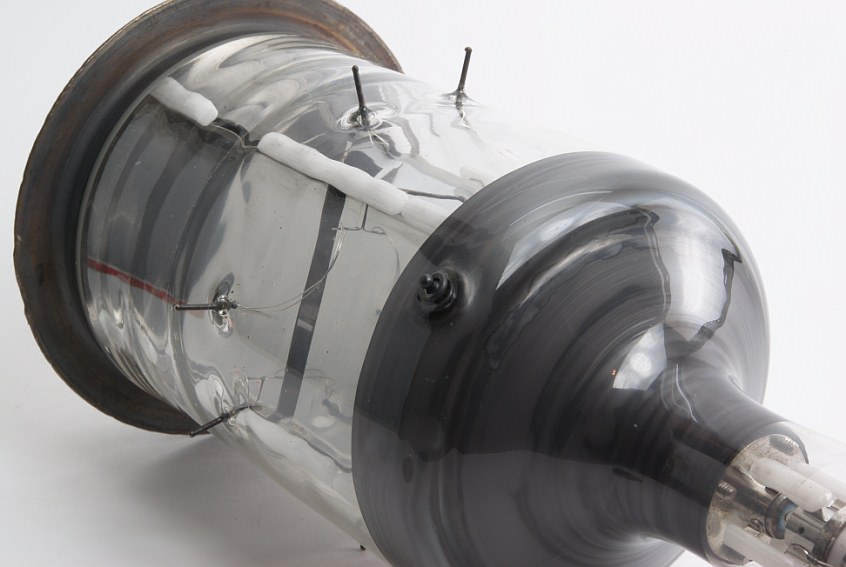 Small ball coating connector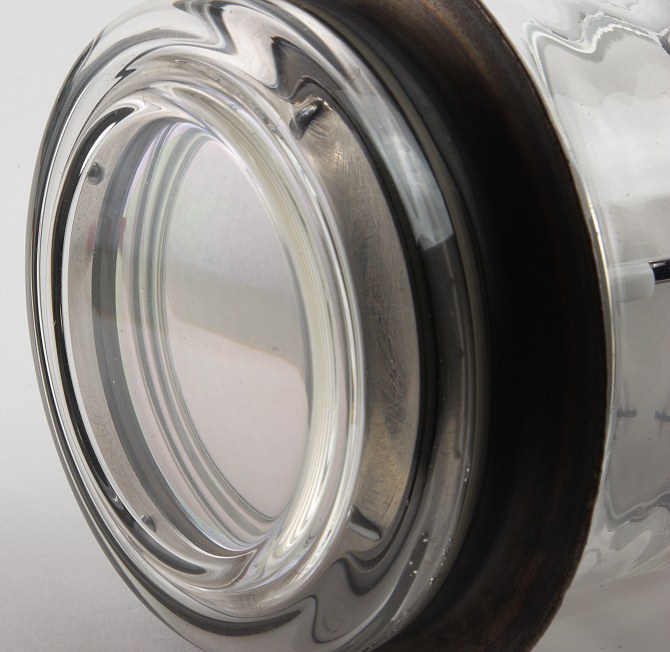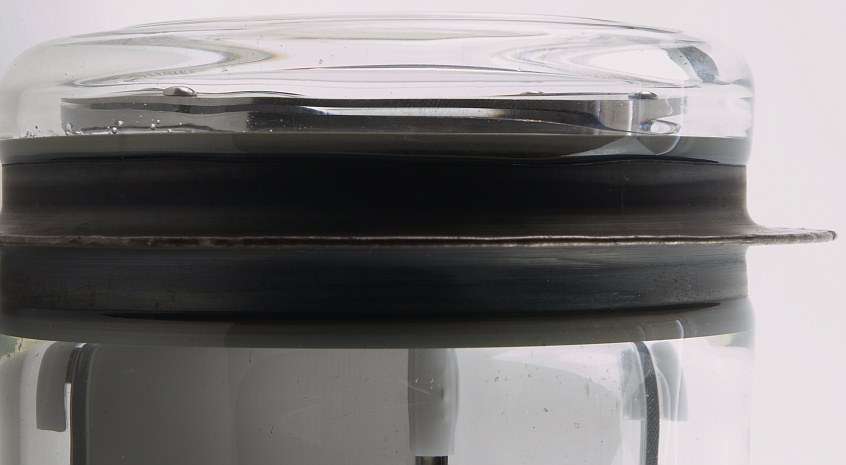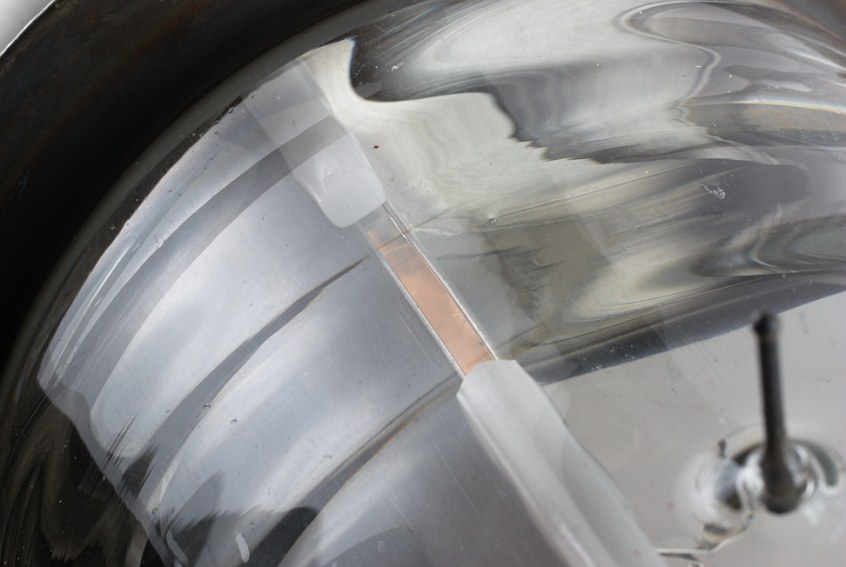 The faceplate is translucent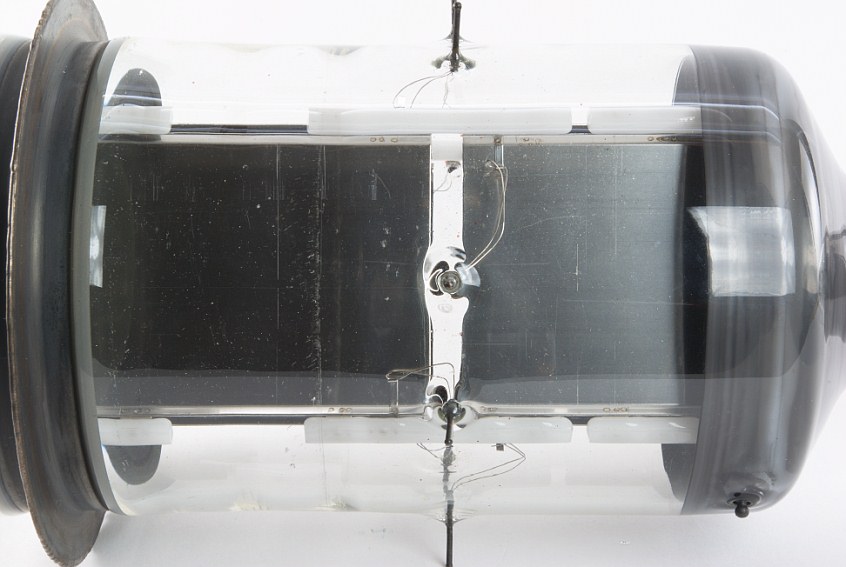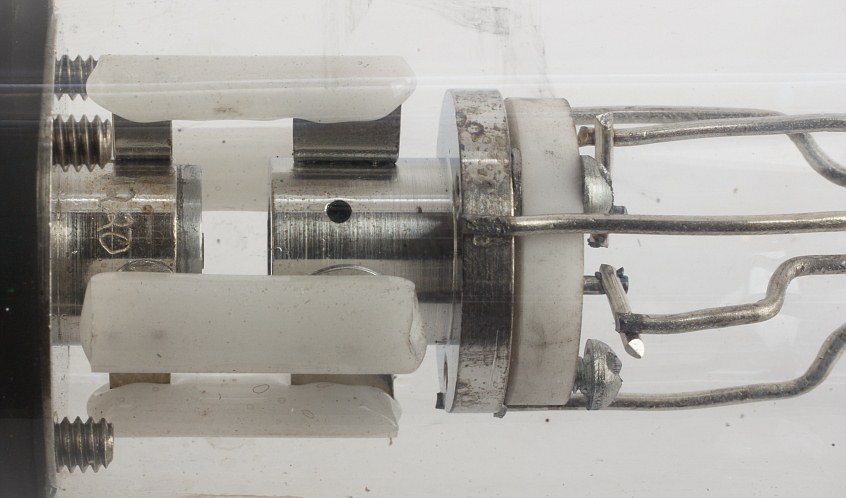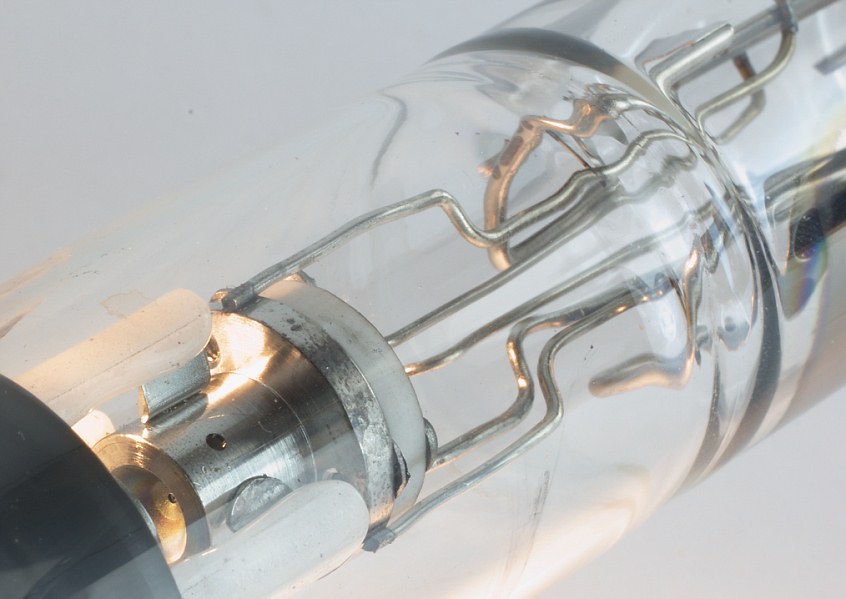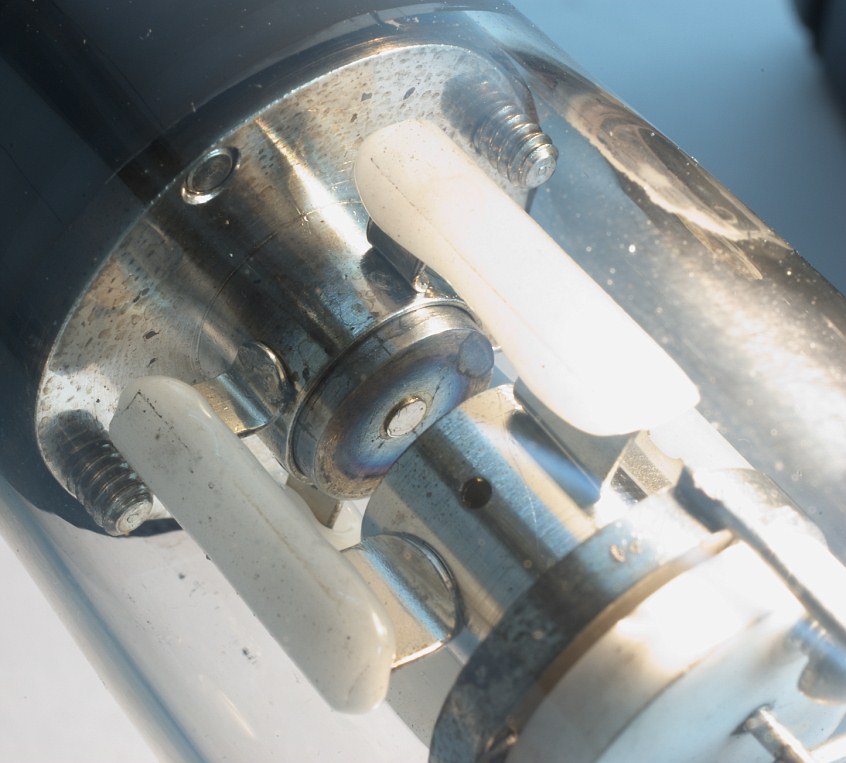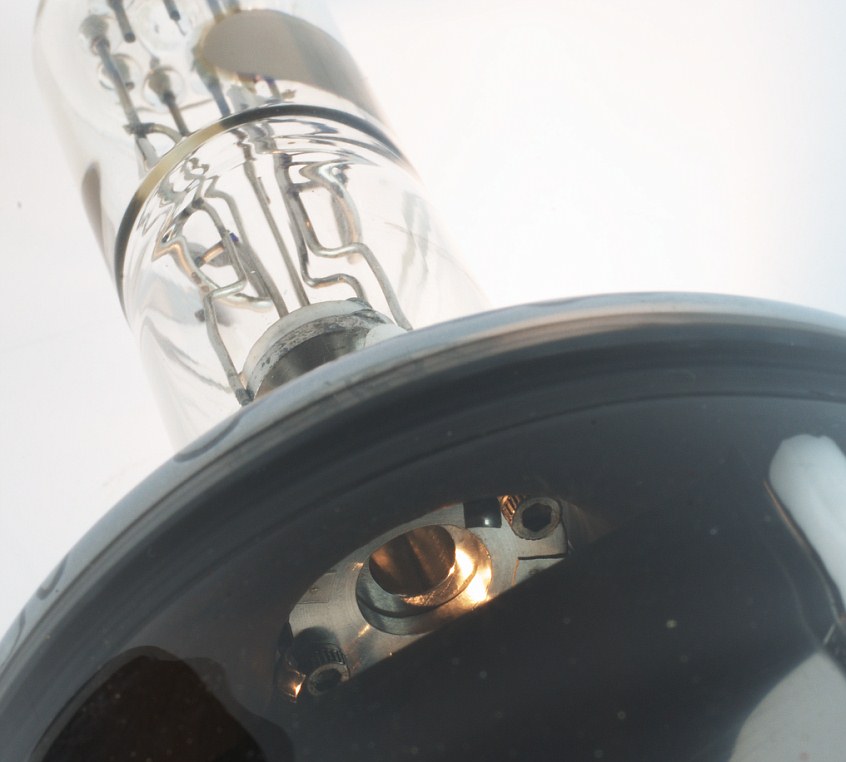 ---
Le contenu de ce site est sous copyleft

The content of this site is under copyleft

Der Inhalt dieser Website steht unter Copyleft