Bell Labs Early Experimental Digit Pulse Coding Tube
Tube cathodique expérimental de codage numérique par impulsions
Versuchsröhre, Kathodenstrahlröhre für digitaler Pulscodierung
This tube was part of the collection assembled by Hallam E. Mendenhall (1900-1993).
A cathode-ray tube developed to perform 7-bit analogue to digital conversion, outputting a serial binary data stream from an analogue input. It was intended for use in early developmental pulse-code modulation systems.
Raymond W. Sears, Electron beam deflection tube for pulse code modulation, Bell Syst. Tech. J. 27(1), 1948.
U.S. Patent 2,458,652 (1949) R. W. Sears - Electron Discharge Apparatus.
U.S. Patent 2,632,058 (1953) F. Gray - Pulse Code Communication.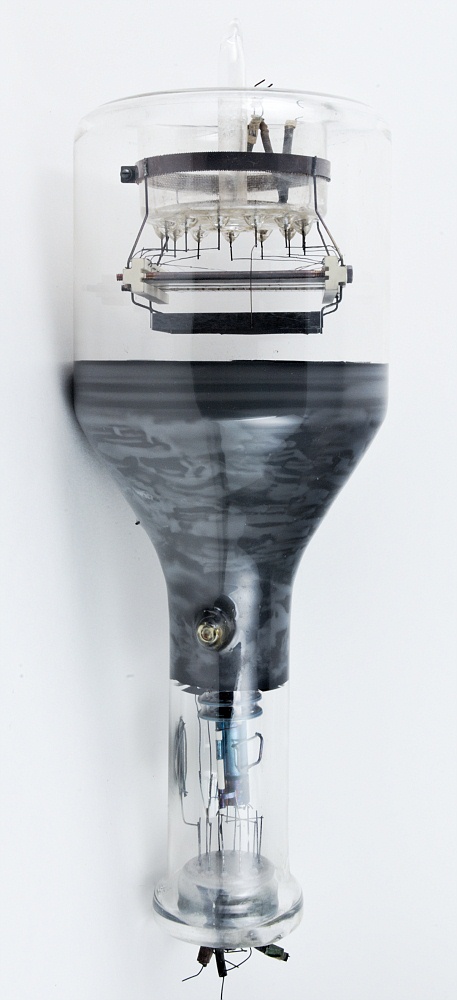 Click to enlarge
Longueur • Length • Länge : 37 cm • 14" 5/8
Diamètre • Diameter • Durchmesser : 13 cm • 5" 1/8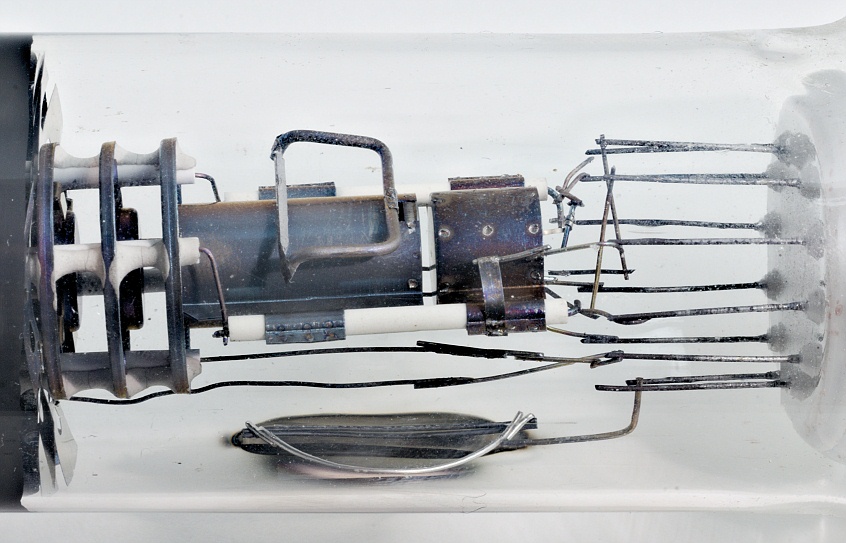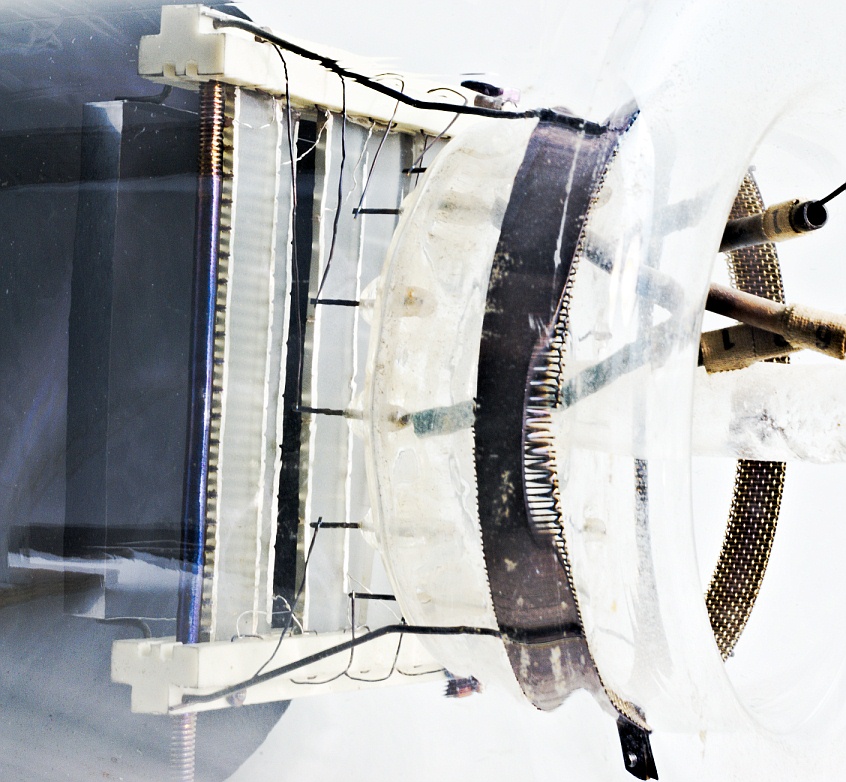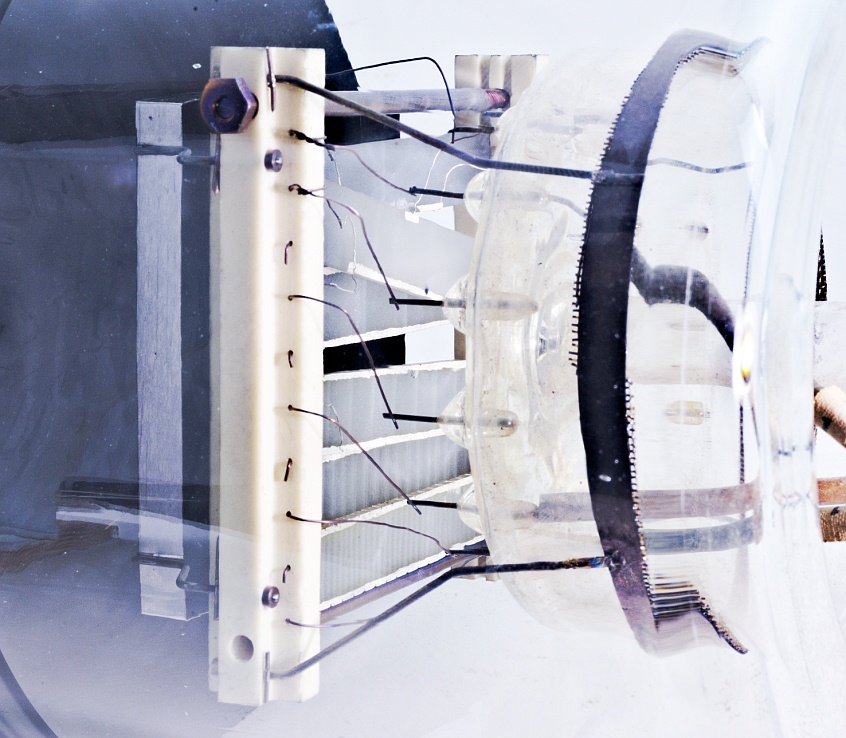 ---
Le contenu de ce site est sous copyleft

The content of this site is under copyleft

Der Inhalt dieser Website steht unter Copyleft