MACHLETT OEG-60 Water-cooled Beryllium-window X-ray tube
Tube à rayons X à refroidissement par circulation d'eau
Röntgenröhre, wassergekühlt
Cut out to show the inside.
Découpé pour montrer l'intérieur.
Herausgeschnitten um das Innere sichtbar zu machen.
Used in fluorescent X-ray spectrography, dosimetry measurements, to study chemical effects of ionizing radiation, dermatologic therapy, etc.
• Tungsten target.
• X-rays emerge as a cone-shaped beam having a spread of about 40° from the axis.
• The tube head is water-cooled for continuous operation.
• Voltage: from 30 kV up to 60 kV.
• Can operate at 50 kV and 50 mA.
Hauteur • Height • Höhe : 20,3 cm • 8"
Diamètre • Diameter • Durchmesser : 56 - 69 mm • 2" 1/4 - 2" 3/4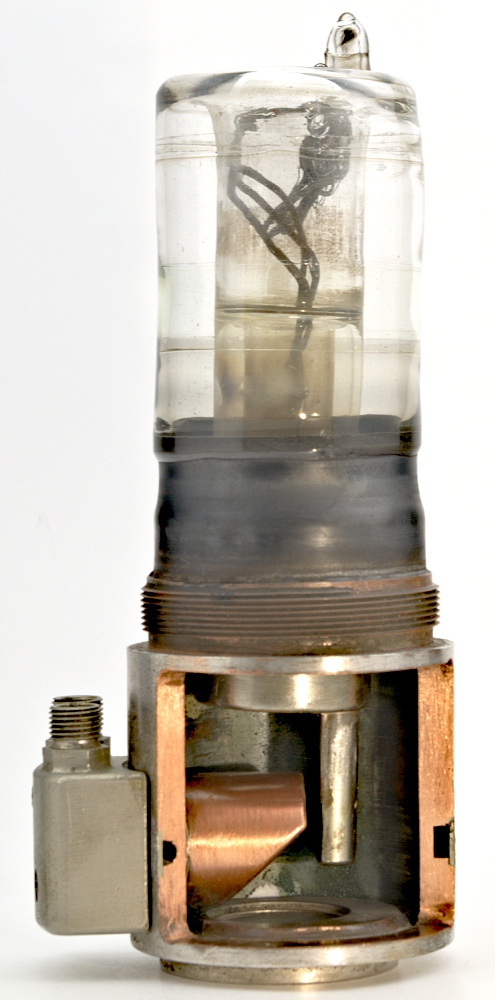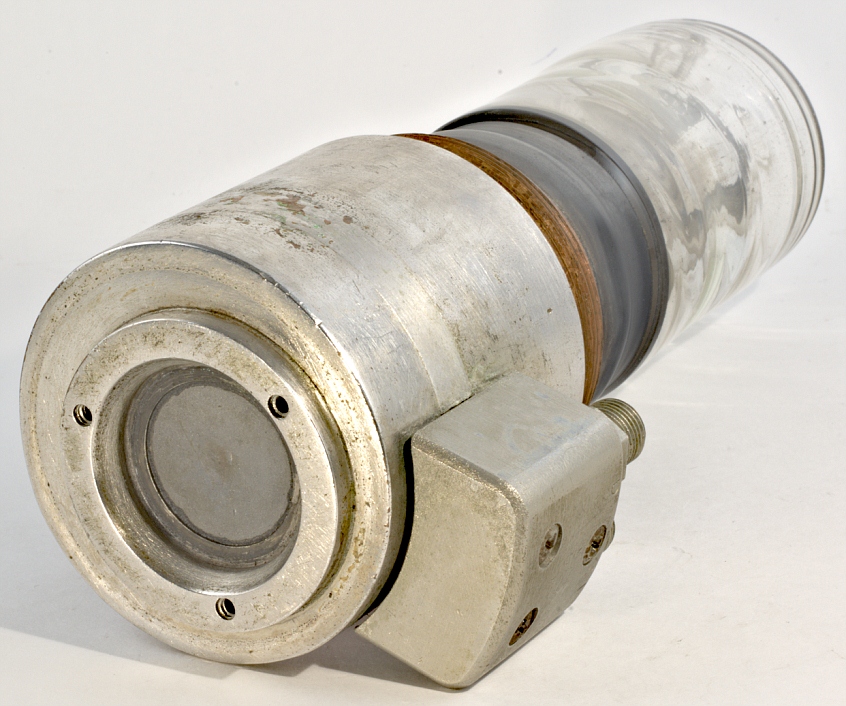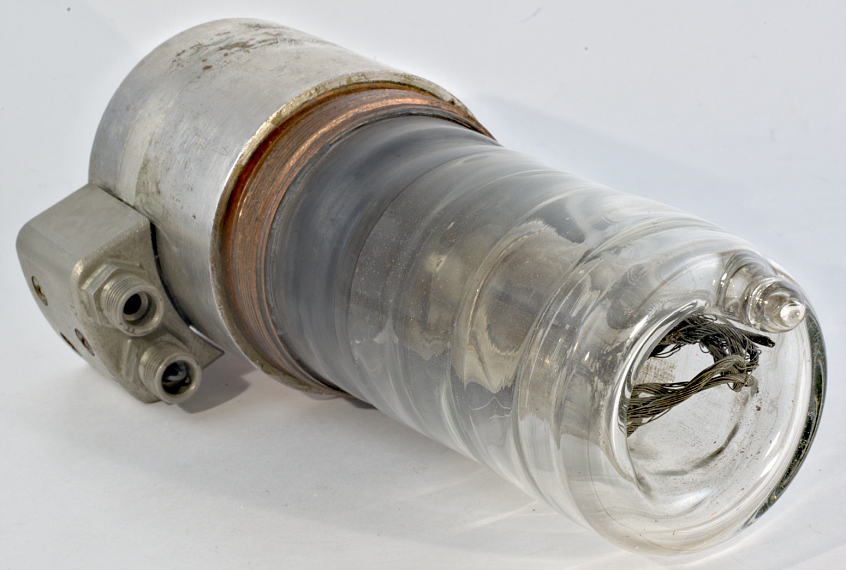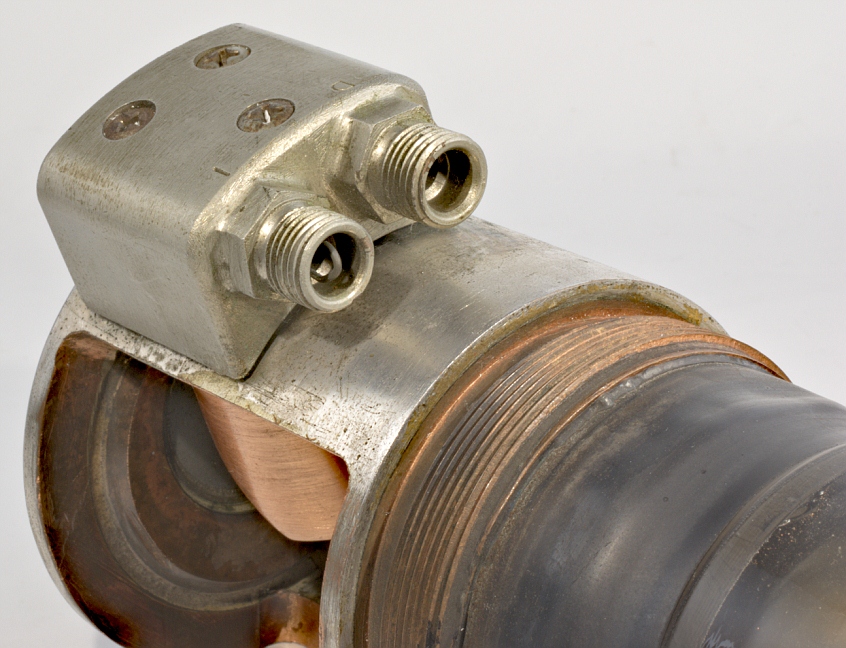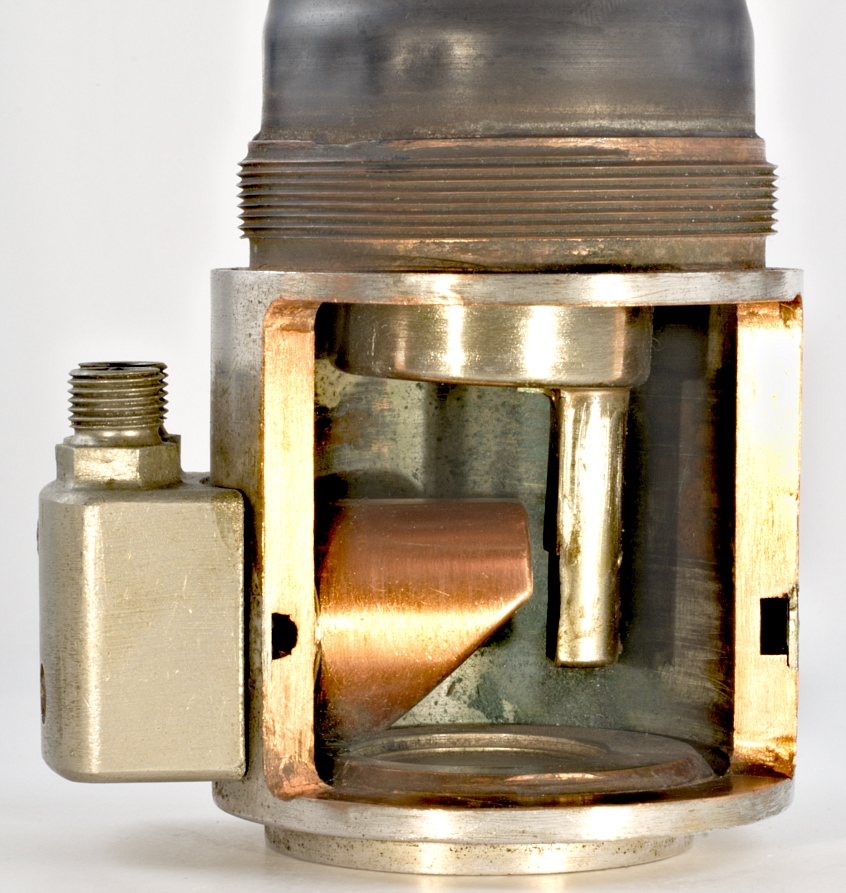 ---
Le contenu de ce site est sous copyleft

The content of this site is under copyleft

Der Inhalt dieser Website steht unter Copyleft